Skip to main content
University of Delaware - Alfred Lerner College of Business & Economics
Farley Grubb
Photograph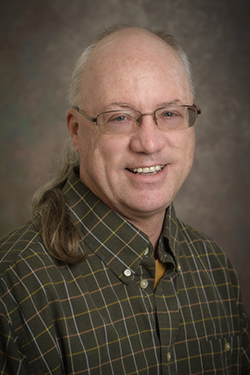 Title Professor of Economics
Email
grubbf@

nospam5a2f44ee61dcb.

udel.edu
Office 405 Purnell Hall
Biography
Education
Ph.D. in economics, University of Chicago, Dec. 1984
M.A. in economics, University of Chicago,  Mar. 1981
B.A. in economics, history, and philosophy, University of Washington,  Dec. 1977
Select Publications
"Colonial New Jersey Paper Money, 1709-1775: Value Decomposition and Performance," Journal of Economic History, 76, no. 4 (Dec. 2016), pp. 1216-1232.
"Colonial New Jersey's Provincial Fiscal Structure, 1709-1775: Spending Obligations, Revenue Sources, and Tax Burdens during Peace and War," Financial History Review, 23, no. 2 (Aug. 2016), pp. 133-163.
 "State Redemption of the Continental Dollar, 1779-90," William and Mary Quarterly, 69, no. 1 (Jan. 2012), pp. 147-180.
German Immigration and Servitude in America, 1709-1920 (New York: Routledge, 2011). ISBN: 978-0-415-61061-2.
"Testing for the Economic Impact of the U.S. Constitution: Purchasing Power Parity across the Colonies Versus across the States, 1748-1811," Journal of Economic History, 70, no. 1 (Mar. 2010), pp. 118-145.
 "The Net Worth of the U.S. Federal Government, 1784-1802," American Economic Review—Papers and Proceedings, 97, no. 2 (May 2007), pp. 280-284.
"Creating the U.S.-Dollar Currency Union, 1748-1811: A Quest for Monetary Stability or a Usurpation of State Sovereignty for Personal Gain?" American Economic Review, 93 (Dec. 2003), pp. 1778-1798.
"The Market Evaluation of Criminality: Evidence from the Auction of British Convict Labor in America, 1767-1775," American Economic Review, 91 (Mar. 2001), pp. 295-304.
"The Trans-Atlantic Market for British Convict Labor," Journal of Economy History, 60 (Mar. 2000),  pp. 94-122.
"The Statutory Regulation of Colonial Servitude: An Incomplete-Contract Approach," Explorations in Economic History, 37 (Jan. 2000), pp. 42-75.
Curriculum Vitae