Jackie Silverman
Photograph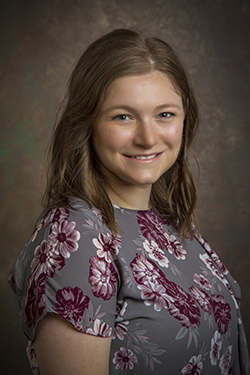 Title Assistant Professor of Marketing
Email
jasilv@

nospam5f0d495c31929.

udel.edu
Office 209 Alfred Lerner Hall
Biography
Biography
Jackie Silverman joined the University of Delaware in 2019 after earning her doctorate in marketing from the Wharton School at the University of Pennsylvania. She currently teaches Marketing Analytics (BUAD 476).
Her research examines several facets of judgment and decision making and consumer psychology. In particular, she studies the judgments and consequences of repeated behaviors, prosocial actions, memory and experiential choices.
Dr. Silverman received her bachelor of science in economics and environmental science from the University of Michigan in 2011. She previously taught high school science for two years on the west side of Chicago, Illinois.
Education
Ph.D. in marketing, The Wharton School, University of Pennsylvania

B.S. in economics, University of Michigan
Select Publications
Barasch, Alixandra, Kristin Diehl, Jackie Silverman, and Gal Zauberman (2017). "Photographic Memory: The Effects of Volitional Photo Taking on Memory for Visual and Auditory Aspects of an Experience." Psychological Science, 28(8), 1056-1066.
Awards & Honors
AMA-Sheth Foundation Doctoral Consortium Fellow, 2018

Mack Institute Research Fellowship, The Wharton School, 2018

Ph.D. Research Fellowship, Jay Baker Retailing Center, The Wharton School, 2016 and 2017
Curriculum Vitae