Jessica Jordan
Photograph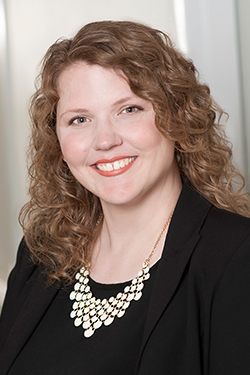 Title Adjunct Faculty
Email
jessjord@

nospam6576a703a70f2.

udel.edu
Biography
Biography
Jessica is an operations leader with 15+ years of experience working in multiple industries including healthcare (hospital and private practice), life sciences and the arts, skilled in supporting value-based initiatives across all levels of an organization with sustainable outcomes and action-focused results.
Through her passion for purpose, Jessica volunteers discretionary effort, facilitating initiatives and improvements with various nonprofit organizations.
Committed to providing support today for the leaders of tomorrow, Jessica serves as the advancement committee chair for the Girl Scouts of the Chesapeake Bay's board of directors as well as serving as the vice chair for Forward Journey's (formerly C.E.R.T.S.) board, helping to lend a hand in supporting those who enrich the lives of adults with multiple, severe disabilities and their families through an active, personalized day program.
Jessica earned a bachelor of arts from DeSales University, her master of science in management through Wilmington University and was a fellow in Leadership Delaware's class of 2022.
Education
M.S.M. in healthcare administration, Wilmington University
B.A. in performing arts, DeSales University