Kent D. Messer
Photograph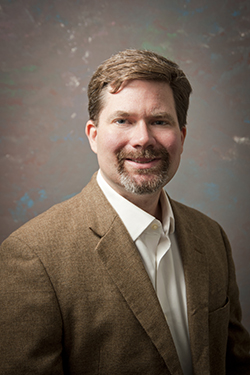 Title Unidel Howard Cosgrove Chair for the Environment, Director - Center for Experimental and Applied Economics
Email
messer@

nospam5d36fbb517690.

udel.edu
Office Townsend Hall
Biography
Biography
Kent D. Messer is the Unidel Howard Cosgrove Chair for the Environment in the Department of Applied Economics & Statistics and the director of the Center for Experimental & Applied Economics at the University of Delaware. Messer applies behavioral science and experimental economics to problems in the agriculture and nexus. He had published over 60 publications, served as editor of the Agricultural and Resource Economics Review, and wrote a textbook on mathematical programming published in 2011. Messer has been an investigator of interdisciplinary proposals worth over $46 million from numerous sources including NSF, EPA, NOAA, and USDA. His recent book "The Science of Strategic Conservation: Protecting More with Less" will be released by Cambridge University Press in 2017.
Education
Ph.D., Cornell University, 2003
M.S., University of Michigan, 1999
B.A., Grinnell College, 1994
Select Publications
Messer, K.D. and W.A. Allen. Forthcoming. The Science of Strategic Conservation: Protecting More with Less. Cambridge University Press. Cambridge, England.

Messer, K.D., M. Kecinski, Z. Liu, M. Korch, T. Bounds. 2016. "Military Readiness and Environmental Protection through Cost-effective Land Conservation." Land Economics.

Messer K.D and A. Borchers. 2015. "Choice for Goods under Threat of Destruction."  Economic Letters. 135: 137-140. doi:10.1016/j.econlet.2015.07.026

Fooks, J., K.D. Messer, and J. Duke. 2015. "Dynamic Entry, Reverse Auctions, and the Purchase of Environmental Services." Land Economics. 91(1): 57-75.

Li, J., J. Michael, J. Duke, K.D. Messer, and J. Suter. 2014. "Behavioral Response to Contamination Risk Information in a Spatially Explicit Groundwater Environment: Experimental Evidence." Water Resources Research. 50: 6390-6405.

Arnold, M., J.M. Duke, and K.D. Messer. 2013. "Adverse Selection in Reverse Auctions for Environmental Services" Land Economics. 89(3): 387-412.

Keisner, D.K., K.D. Messer, W.D. Schulze, and H. Zarghamee. 2013. "Testing Social Preferences for an Economic 'Bad': An Artefactual Field Experiment." Scandinavian Journal of Economics 115(1): 27–61.

Kaiser, H.M. and K.D. Messer. 2011. "Mathematical Programming for Agricultural, Environmental, and Resource Economics." Wiley & Sons.

Messer, K.D., G.L. Poe, D. Rondeau, W.D. Schulze and C. Vossler. 2010. "Social Preferences and Voting: An Exploration Using a Novel Preference Revealing Mechanism." Journal of Public Economics 94(3-4): 308-317.

Kanter C., K.D. Messer and H.M. Kaiser. 2009. "Does Production Labeling Stigmatize Conventional Milk?" American Journal of Agricultural Economics 91(4):1097-1109.
Awards & Honors
National Science Foundation – funding support from EPSCoR Track-2. "North East Water Resources Network (NEWRnet)" D.J. Leathers (PI); A. Andres, D., Levia, S. Inamdar, and K.D. Messer (co-PIs), 2013-2016
National Science Foundation – funding support from EPSCoR Track-I. "Delaware EPSCoR: Meeting Delaware's 21st Century Water and Energy Challenges through Research, Education, and Innovation." D.L. Sparks (PI); V. Kalavacharla, K.D. Messer, S. Smith, K. Steiner, (Co-PIs), 2013-2018
National Science Foundation – funding support from the Decision, Risk & Management Sciences directorate. "Doctoral Dissertation Research in DRMS: Protecting the Coastline – Optimal Coastal Inundation Adaptation Mechanisms." K. Messer (PI); J. Fooks (co-PI), 2013-2014
National Science Foundation – funding support from the Decision, Risk & Management Sciences, Engineering, and Geosciences directorates, "WSC Category 1 – Water Sustainability in Coastal Environments: Exploratory Research for an Integrated Study of the Effect of Anticipated Sea Level Rise on Contaminated Site Risk." J.M. Duke (PI), K.D. Messer, H. Michael and D. Sparks (co-PIs), 2012-2013
Northeast Center for Risk Management Education, "Pricing and Marketing Risk Management Education for Honey Producers." D. Delaney and K. Messer (PIs), J. Fooks (Co-PI), 2012-2013
USDA Economic Research Service, "Designing Choice Architecture to Cost-Effectively Reduce Agricultural Nutrient and Sediment Water Pollution in the Galveston Bay Watershed: A Framed Field Experiment." K.D. Messer and W.D. Allen (PIs), O. Amundsen (Co-PI), 2011-2013
National Science Foundation – funding support from the Decision, Risk and Management Sciences and Hydrologic Sciences programs, "Collaborative Research: An Experimental Economics Investigation of Groundwater Resource Dynamics." K.D. Messer and J. Suter (PIs), H. Michael and J. Duke (co-PIs), 2010-2013
Environmental Protection Agency, National Center for Environmental Economics, "2009 NAREA Workshop: The Use of Experimental Methods in Environmental and Natural Resource Economics" K. Messer and J. Murphy (PIs), 2008-2009
Editor, Agricultural and Resource Economics Review, 2012-present
Board member, Northeastern Agricultural and Resource Economics Association, 2008-2011
Curriculum Vitae
Download Kent Messer's CV (PDF)
Website