Lynn Evans
Photograph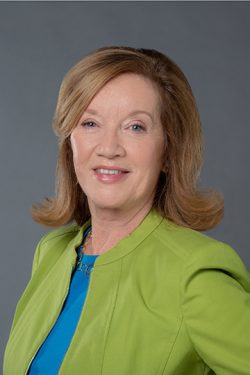 Title Director - Women's Leadership Initiative
Email
lcevans@

nospam65190265a1aa4.

udel.edu
Office 102D Purnell Hall
Biography
Biography
Lynn Evans brings over 35 years of experience working for top-tier global financial organizations to the Women's Leadership Initiative (WLI) team. Her expertise includes business strategy, client experience, talent management, and institutional sales.
Prior to joining the University of Delaware, Lynn was Managing Director and Head of Americas Institutional and Global Liquidity Client Service for J.P. Morgan Asset Management. Prior to joining J.P. Morgan, she spent 20 years with BlackRock. As a Managing Director and member of BlackRock's Global Liquidity Management Team, Lynn served in senior roles including Head of U.S. Sales and Product Strategy and Chief Operating Officer. She also spent many years as both a portfolio manager and client strategist for short fixed income strategies.
Lynn is a graduate of the University of Delaware and holds a B.A. in Economics and Political Science. She is currently Treasurer on the Board of Trustees for the Fund for Women, Co-chair of 2020 Women on Boards (Wilmington), and a member of the investment committee for the Delaware Community Foundation.