Mark Bambach
Photograph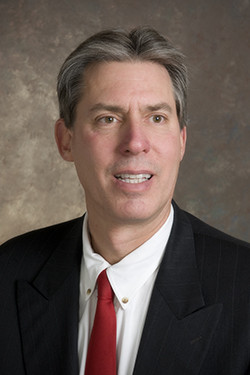 Title Instructor of Marketing
Email
bambachm@

nospam647ef180bc779.

udel.edu
Office 333F Purnell
Biography
Biography
Mark is a highly accomplished executive with nearly 40 years of experience serving as a CEO, COO and entrepreneur in diversified industries including telecommunications, technology-based businesses, recycling and waste management, finance, construction and manufacturing.
Mark is known for his "roll up the sleeves" approach to turnaround management, assisting clients by acting as a chief negotiator, restructuring partner, sales manager and main interface to stakeholders. During his career, Mark has successfully improved the operations and profitability of numerous distressed organizations, in addition to helping startups navigate a successful path.
Mark has an ABD from Wilmington University, earned his MBA from LaSalle University and holds a B.S. in business administration from the Wharton Business School at the University of Pennsylvania. He has taught at numerous colleges and universities in the greater Philadelphia area for over 30 years.
Mark has been active for the past 22 years in helping shelters that support abused women and children.
Education
ABD, Wilmington College
MBA, LaSalle University
B.S. in business administration, Wharton Business School, University of Pennsylvania
Awards & Honors
University of Delaware Excellence in Teaching Award, 2009
Outstanding Teaching Award – Department of Business Administration, 2012
Bloomberg Business Week's Most Popular Business Professor