Howland Redding
Photograph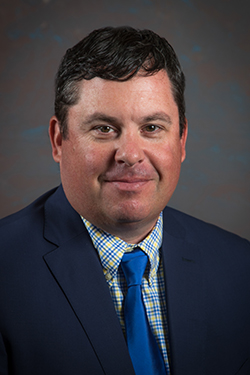 Title Assistant Professor of Finance
Email
hredding@

nospam650f12fb8ef31.

udel.edu
Office 321 Purnell Hall
Biography
Biography
Howland Redding is an assistant professor of finance at the University of Delaware's Alfred Lerner College of Business and Economics. He earned a Ph.D. in Business Administration from Oklahoma State University, an M.S. in Finance from University of Delaware where he received an award for academic excellence and a B.S. in Business Administration from College of Charleston.
Dr. Redding's primary research interests include behavioral finance and residential real estate investments.  His teaching experience covers a variety of finance courses including Principles of Finance, Real Estate Finance, Investments, Capital Markets and International Finance.
Dr. Redding's professional experience includes being CFO of a commercial property management firm as well as ownership of multiple residential rental properties.  He also has experience flipping houses in northern Delaware.
Education
Ph.D in business administration, Oklahoma State University
M.S. in finance, University of Delaware
B.S. in business administration, College of Charleston
Publications
Redding, IV, Howland, Todd Arnold, Justin Lawrence, and John Stocker, 2023, "The Financial Performance of College-Town Residential Real Estate During a Bear Market," Real Estate Finance, 40:1, 35-48.
Awards & Honors
Academic Excellence Award, University of Delaware, 2016