Nathan A. Bragaw
Photograph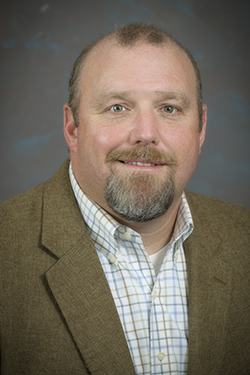 Title Assistant Professor of Management
Email
nbragaw@

nospam650f281cb1160.

udel.edu
Office 224 Alfred Lerner Hall
Biography
Biography
Nathan Bragaw's research interests are at the intersection of strategic leadership and decision making (aspirations, biases, consensus). His recent efforts focus on the role of consensus within top management teams when making strategic decisions and its effects on commitment to organizational actions.
Prior to entering academia, Dr. Bragaw spent 15 years working in the IT industry, most recently developing partner relationships and international markets as director of business development for a software firm in Austin, Texas.
Dr. Bragaw teaches courses on strategic management and organizational change at University of Delaware and has previously taught strategic and international management courses at Louisiana State University and the Pennsylvania State University.
Education
Ph.D. in business administration, The Pennsylvania State University
M.B.A in management, The University of Texas at Austin
B.B.A. in computer information systems, James Madison University
B.S. in economics with a minor in psychology, James Madison University
Select Publications
Bragaw, N.A. & Misangyi, V.F. in press. Disentangling strategic consensus: Strategic consensus types, psychological bonds, and their effects on strategic climate. Academy of Management Review.
Bragaw, N.A. & Misangyi, V.F. 2017. The value of CEO mobility: Contextual factors that shape the impact of prior CEO experience on market performance and CEO compensation. Human Resource Management, 56(2): 243-265.
Mishina, Y., Pollock, T.P., & Bragaw, N.A. Know when to hold 'em, know when to fold 'em? Differentiating between loss aversion and the house money effect in CEO reactions to firm performance. Academy of Management Best Paper Proceedings.
Awards & Honors
Best Reviewer Award, Strategic Leadership Track, Strategic Management Society Annual Conference, 2018
Tiger Athletic Foundation Undergraduate Teaching Award, Louisiana State University, 2016
Above and Beyond the Call of Duty award for Excellent Reviewing; OMT Division, Academy of Management Annual Meeting, 2015
Nominee, Best Paper Award, Strategic Management Society Annual Conference, 2012
Finalist, Best Paper Award, Organization and Management Theory Division, Academy of Management Annual Meeting, 2012