Richard Agnello
Photograph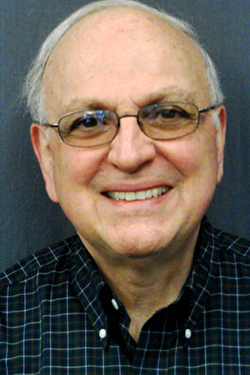 Title Professor Emeritus of Economics
Email
agnellor@

nospam65181a2c84e4b.

udel.edu
Biography
Education
Ph.D. in Economics, Johns Hopkins University
B.A. in Economics, University of Rochester
Select Publications
"Do U.S. Paintings Follow the CAPM? Findings Disaggregated by Subject, Artist, and Value of the Work." Research in Economics, 70: 3, 403-411, 2016.
"Race and Art: Prices for African American Painters and Their Contemporaries." Journal of Black Studies, 41: 1, 56-70,  2010.
"Investment Returns and Risk for Art: Evidence from Auctions of American Paintings." Eastern Economics Journal, 28: 4, 443-463, 2002.
"Financial Returns, Price Determinants, and Genre Effects in American Art Investment" (with R. Pierce). Journal of Cultural Economics. 20: 4, 359-383, 1996.
"Substitute Site Measures in a Varying Parameter Model With Application To Recreational Fishing." Marine Resource Economics, 8: 1, 65-77,  1993.
"The Economic Value ofFishing Success: An Application of Socio-Economic Survey Data." Fishery. Bulletin, 87, 223-232, 1989.
"Regulation and the Structure of Property Rights: The Case of the U.S. Oyster Industry" (with L. Donnelley). Research in Law and Economics, 6, 267-281, 1984.
"Economic Potential for Utilizing Minced Fish in Cooked Sausage Products." Marine Fisheries Review, 45: 7-9, 21-26, 1983.
"Production Responses for Multi-Species Fisheries" (with L. G. Anderson). Canadian Journal of Fisheries and Aquatic Sciences, 38: 11, 1393-1404, 1981.
"Poverty and Economic Growth, Trickle DownHas Petered Out: A Reply" (with J. Thornton and C. Link). Economic Inquiry, 18: 1, 159-63, 1980.
"Poverty and Economic Growth: Trickle Down Peters Out" (with J. Thornton and C. Link). Economic Inquiry, 16: 3, 385-94, 1978.
"Economic Evaluation of Highway System Benefits." Transportation Research: An International Journal, 11: 5, 365-69, 1977.
"Externalities and PropertyRights in the Fisheries: A Reply" (with L.Donnelley). Land Economics, 53:4, 492-95, 1977.
"Externalities and Property Rights in the Fisheries." Land Economics, 52: 4, 518-29, 1976.
"The Impact of a Part Time Graduate Degree and Early Career Earnings on Late Career Earnings" (with .J Hunt). Journal of Human Resources, 18: 2, 209-18, 1976.
Curriculum Vitae