Robert Nelson
Photograph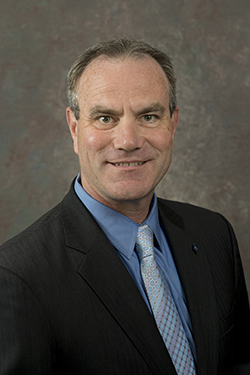 Title Associate Professor of Hospitality Business Management
Email
bnelson@

nospam650fa9e49e19d.

udel.edu
Office 203 Raub Hall
Biography
Biography
Robert R. Nelson, Ph.D.is an associate professor and past chair of the University of Delaware's Department of Hospitality and Sport Business Management. He came to the University of Delaware as an assistant professor in 1990 and served as department chair from 2007 to 2011 and associate chair from 2000 to 2007. Prior to coming to the University of Delaware, Dr. Nelson was among the founding faculty of Drexel University's hospitality program.
Dr. Nelson's research on tourism development has led to numerous academic publications and paper presentations. He served as editor of the Journal of Convention & Event Tourism from 2007 to 2012. Dr. Nelson's book projects include Current Issues in Convention and Exhibition Facility Development and Developing a Successful Infrastructure for Convention & Event Tourism.Dr. Nelson has been a visiting scholar at Cornell University's Center for Real Estate and Finance, where he developed new models to assess public/private partnerships to encourage hotel real estate development.
Dr. Nelson is listed in Who's Who in America and Who's Who in the Lodging Industry. He serves and has served on the board of directors of several industry and philanthropic organizations. Among them are the Delaware Hotel & Lodging Association, the Delaware Restaurant Association, FTA, Blue Hen Hotel LLC and the Ronald McDonald House of Delaware. Dr. Nelson earned his Ph.D. from the University of Delaware's School of Urban Affairs and Public Policy where he focused on tourism and convention centers as catalysts for local economic development. He is a graduate of Cornell's School of Hotel Administration and has an MBA from Drexel University's LeBow College of Business.