Sarah Catherine Mailloux
Photograph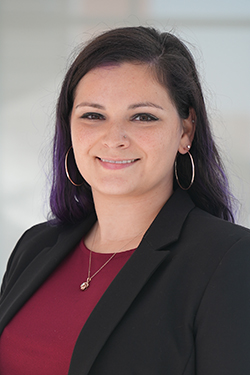 Title Adjunct Faculty
Email
sarahmai@

nospam647ef193ec5d2.

udel.edu
Biography
Biography
Sarah is a recognized leader in the workforce, with a demonstrated track record of managing, training and collaborating with colleagues and organizational partners. A three-time University of Delaware alumna, she holds a Bachelor's in international relations (with specializations in Political Economics, Asian Studies, and Legal Studies), a master's of science in international business, and an MBA in entrepreneurship.
Sarah currently is the Associate State Director for the Pennsylvania Small Business Development Center, managing operations for a 150+ staff network hosted at 15 different universities within Pennsylvania. She has over 10 years of work experience that runs the gamut from operations management, strategic leadership, change management, project management, business licensing, accounting, government planning and legislative policy, non-profit public relations, program analytics, research and data collection, entrepreneurial leadership and strategy, market research and implementation, social media and web design, instructional design to retail and customer service.
Sarah is known for emphasizing strategic leadership and lean efficiencies to spur growth and change. An accomplished public speaker, Sarah has presented at multiple universities and economic development organizations, including several statewide conferences. With a background in instructional design, she has also created educational programs in digital marketing, onboarding and orientation, entrepreneurship, and strategic planning.
Due to her prowess in the field, Sarah was awarded the Game Changer Award for the Pennsylvania SBDC Network and the MBA Alumni Leadership Award from the University of Delaware Lerner College of Business in 2022.
Education
MBA in entrepreneurship, University of Delaware
BA in international relations, University of Delaware
Curriculum Vitae