Stacie Beck
Photograph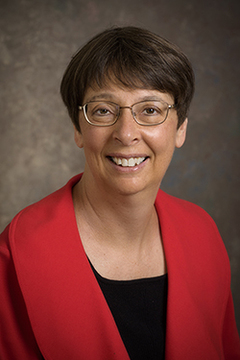 Title Associate Professor of Economics
Email
beck@

nospam6518104677a7f.

udel.edu
Office 457 Purnell Hall
Biography
Education
Ph.D. in economics, University of Pennsylvania, PA, 1987
B.S. in economics, Boston College, MA, 1979
Select Publications
"Tax Effects on the Real Exchange Rate," (with Cagay Coskuner), Review of International Economics, Vol. 15(5),pp. 854-768, 2007.
"The Cost of Financial Capital- Does the Nominal Exchange Rate Regime Matter? Evidence from Selected Caribbean Countries," (with Joseph Carlton Augustine), International Journal of Development Studies, Vol. 4, No. 1, pp 83-100, 2005.
"Money as Real Options in a Cash-in-Advance Economy," (with David R. Stockman), Economics Letters, Vol. 87, pp. 337-345, 2005.
"Inflation and the Bulgarian Currency Board," (with Jeffrey Miller and Mohsen Saad), International Journal of Development Issues, December 2005.
"Autoregressive Conditional Heteroskedasticity in Commodities Prices," Journal of Applied Econometrics, 16:15-132, 2001.
Curriculum Vitae