Wei Shen
Photograph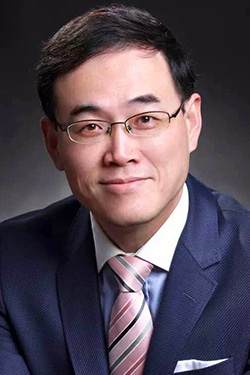 Title Adjunct Professor of Law
Email
shenwei@

nospam65190c09622a0.

sjtu.edu.cn
Biography
Biography
Professor Shen is KoGuan Distinguished Professor of Law, Shanghai Jiao Tong University Law School; Global Professor of Law at New York University School of Law, L. Bates Lea Visiting Professor of Law at Michigan Law School, an associate member of the International Academy of Comparative Law (Académie international de droitcomparé), a member of Moody's China Academic Advisory Panel, a member of Financial Markets Law Committee of G20 Steering Group and an Honorary Fellow of Asian Institute of International Financial Law, University of Hong Kong.
Prior to teaching law, Professor Shen practiced in major U.S. and UK firms in Shanghai, Chicago and Hong Kong for a decade, primarily assisting multinational clients in their China-related transactions such as foreign direct investment, private equity, mergers and acquisitions, project finance and commercial arbitration. He is now teaching international investment law, international financial regulation, company law, international economic law and contract law.
Professor Shen's current research interests include international investment law, corporate governance, financial regulation and international commercial arbitration. Professor Shen is the sole author of nine books: Rethinking the New York Convention – A Law and Economics Approach (Cambridge: Intersentia 2013), The Anatomy of China's Banking Sector and Regulation (Wolters Kluwer 2014), How Is International Economic Order Shaped? – Law, Markets and Globalisation (China Law Press 2014), Corporate Law in China: Structure, Governance and Regulation (Sweet & Maxwell 2015), Investor Protection in Capital Markets – The Case of Hong Kong (Sweet & Maxwell 2015), Shadow Banking in China: Risk, Regulation and Policy (Edward Elgar 2016), Chinese Business Law: Narrative and Commentary (Wolters Kluwer 2016), Conceptualizing the Regulatory Thicket: China's Financial Markets after the Global Financial Crisis (Routledge 2020), Decoding Chinese Bilateral Investment Treaties (Cambridge University Press 2021) and China's Foreign Investment Law in the New Normal: Framing the Trajectory and Dynamics (Routledge 2022). He edited a number of books including: Private Law in China and Taiwan: A Law and Economic Analysis (Cambridge University Press 2016, with Chang and Wang), Financial Regulation in the Aftermath of Global Financial Crisis: Chinese and US Perspectives (China Law Press 2016, with Roberta Romano), and Financial Crises: Types, Causes and Consequences (Nova Sciences 2021). Professor Shen also contributed to over 40 books (36 in English and 4 in Chinese) and authored (or co-authored) over 280 articles in English and Chinese law journals. His article was cited by the Supreme Court of Singapore in its judgment, and his expert opinion was accepted and applied by the Hong Kong High Court and the Supreme Court of the State of New York in various cases.
Education
Ph.D., London School of Economics and Political Science
LLM, University of Cambridge
LLM, University of Michigan
LLM & LLB, East China University of Political Science and Law