William Sullivan
Photograph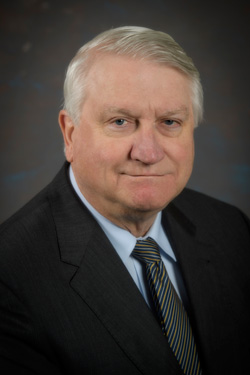 Title Adjunct Faculty
Email
billsull@

nospam6513f60289536.

udel.edu
Office Courtyard Newark at University of Delaware
Biography
Biography
Bill Sullivan, CHTP+, MS joined the Department of Hospitality and Sport Business Management as an adjunct instructor in 1990. In 2004, he joined the Shaner Hotel Group as the managing director of the Courtyard by Marriott – Newark at the University of Delaware. He is a graduate of the University of Delaware and was presented with Lerner College's Alumni Award of Excellence in 2010.
Bill retired from the DuPont Company in 2004 after 31 years of service. He spent considerable portions of his career in DuPont's hospitality, facilities and real estate operations. Bill was the director of hospitality for DuPont Hospitality with management responsibility for the Hotel du Pont, the DuPont Country Club and the Playhouse Theater. He also served as the global real estate director and site manager of several DuPont offices and laboratories.
Bill is active in the hospitality industry as a member of the Hospitality Financial and Technology Professionals, is a certified hospitality technology professional (CHTP), earned a certification in hotel industry analytics and is a certified hospitality educator. He has participated in HITEC, the group's annual industry technology show, since 1990 and has presented to the AH&LA Convention, the HFTP Controllers Conference, the HFTP Annual Convention, the State of Pennsylvania Tourism Board, the State of Ohio Restaurant Association, the Preferred Hotels Annual Membership Meeting, the State of Delaware Hotel Motel Association, New Jersey Club Managers Association and numerous other industry trade shows.
Bill is on the Board of the Delaware Hotel & Lodging Association, was past chairman and is current chairman of the board of the Greater Wilmington Convention & Visitors Bureau. He serves as a founding board member for the Delaware Sports Commission, is on the advisory board of the Mary Campbell Center, an active board member and former President of the Newark Morning Rotary Club.
Education
M.S. in hotel data management, the Lerner College, University of Delaware
B.S. in business administration/operations management, the Lerner College, University of Delaware