Zvi Schwartz
Photograph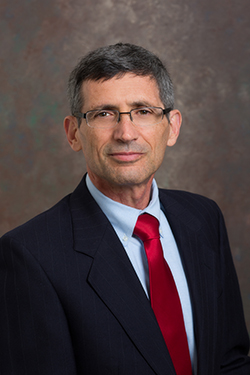 Title Professor of Hospitality Business Management
Email
zvi@

nospam5e877640e5fac.

udel.edu
Office Raub Hall
Biography
Biography
Zvi Schwartz is a professor in the Department of Hospitality Business Management in the Alfred Lerner College of Business and Economics at the University of Delaware. Prior to joining the University of Delaware, Dr. Schwartz was the J. Willard and Alice S. Marriott Senior Faculty Fellow for Hospitality Finance and Revenue Management in the department of Hospitality and Tourism Management at Virginia Tech where he served as the director of graduate programs, and an associate professor at the University of Illinois. Prior to joining academia, he had over a decade of lodging industry experience as a manager and an entrepreneur.
His scholarly research and industry consulting focus on the core technical and strategic elements of the revenue management cycle: forecasting, optimization and monitoring; as well as the closely-related topics of strategic pricing and consumer and firm decisions in advanced reservation environments. Recent projects explored novel hotel forecasting approaches, occupancy forecasting accuracy measures, hotel competitive sets, overbooking optimization and revenue management performance measures.
Dr. Schwartz teaches courses in hotel management at both the graduate and undergraduate level and mentors doctoral and master's students. He is an active member of the International Council of Hotel, Restaurant, and Institutional Education (I-CHRIE), the chair of I-CHRIE's Revenue Management special interest group (SIG) and chaired I-CHRIE's research academy track. Dr. Schwartz has received numerous research awards. He is a three-time recipient of ICHRIE's W. Bradford Wiley Memorial Best Published Research Paper of the Year Award, and his research grants total over $600,000.
Education
Ph.D. in hospitality and tourism management, Purdue University
MBA, Tel-Aviv University
B.A. in economics, Haifa University
Select Publications
Riasi, A., Schwartz, Z. & Beldona, S. (2019). Hotel Overbooking Taxonomy: Who and how? International Journal of Hospitality Management. 82, 1-4
Yang, Y., Jiang L. & Schwartz, Z. (2019). Who's hiding? Room rate discounts in opaque distribution channels. International Journal of Hospitality Management. 80, 113-122. https://doi.org/10.1016/j.ijhm.2019.02.001
Riasi, A., Schwartz Z. & Chen C. (2018). A proposition-based theorizing approach to hotel cancelation practices research. International Journal of Contemporary Hospitality Management. 30(11), 3175-3191. http://dx.doi.org/1108/IJCHM–10-2017-0616
Schwartz, Z. Riasi, A. & Liu, X. (2018). Gap-alert: Quantity surcharge practices vs. guest expectations, International Journal of Hospitality Management, 73, 108-115. https://doi.org/10.1016/j.ijhm.2018.02.010
Beldona, S., Schwartz Z. & Zhang, X. (2018). Evaluating hotel guest technologies: Does home matter? International Journal of Contemporary Hospitality Management
Awards & Honors
Best 2018 paper award finalist, Cornell Hospitality Quarterly, 2019
Best paper award, ICHRIE, 2019
Founders Award, Graduate Student Research Conference in Hospitality and Tourism, 2019
HRAD Spring 2017 Distinguished Davis Speaker, Oklahoma State University, 2017
Best Research Abstract Award, ICHRIE's NENA Conference, 2017
Best Published Research Paper of the Year Award, 1st place, Intl. Federation of IT Travel & Tourism, 2017
Michael D. Olsen Research Award, 2017
Best Research Paper Award, Revenue Management and Pricing conference, Paris, 2015
Institute of Hospitality Education, Research Award, EuroCHRIE, 2015
W. Bradford Wiley Memorial Best Published Research Paper of the Year Award, ICHRIE, 2015
Curriculum Vitae