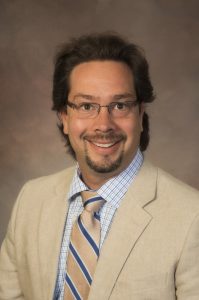 Adam Fleischhacker, Lerner associate professor of operations management, like many emerging academics works hard at crafting a complex identity: part scholar, industry consultant, teacher, and subject matter expert.
"Each semester when I begin teaching a class, I talk to my students about my background spanning industry and academia," he said. "I talk about lessons I've learned in far-off corners of the market — from global marine fuel to networks of small grocers trying to compete with Wal-Mart."
Along the way, Fleischhacker developed a robust network of his own — peers and industry partners — who provide a kind of whetstone that keeps his scholarly thinking sharp and his teaching relevant. In that way, Fleischhacker and thousands of faculty like him have realized a vision shared in early 2007 by Henry Jenkins, then director of the Massachusetts Institute of Technology's comparative media studies program. Jenkins wrote an essay for the Chronicle of Higher Education titled From YouTube to YouNiversity. Describing a rapidly changing comparative media department at Massachusetts Institute of Technology, Jenkins observed "to educate such students, we don't so much need a faculty as we need an intellectual network."
In the ensuing years, many of the observations and ideas that Jenkins forecast have become commonplace, in culture and across higher education, including at the Lerner College of Business and Economics. Increasingly, Lerner College teacher/scholars network broadly within and beyond their disciplines, as do their students.
Fleischhacker typifies how today's best teachers, particularly those with extensive real-world business experience, transition among industry, academia and the public sphere of social media with ease.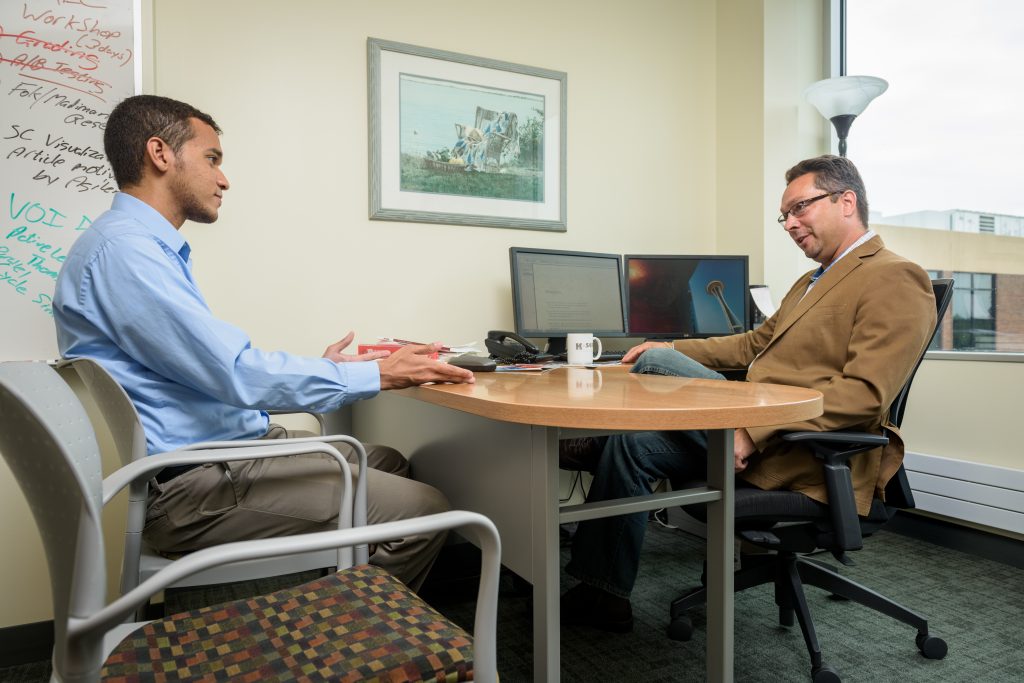 Prior to entering academia, Fleischhacker's corporate career focused on designing and implementing software-enabled supply chain solutions for Fortune 500 companies.   After earning his doctorate in supply chain management in 2009, Fleischhacker's research and consulting has focused on data-driven decision making.  He is a JPMorgan Chase Scholar at UD's Institute for Financial Services Analytics and, in that role, examines the way data influences behavior in organizations.
Fleischhacker's twitter handle (@preposterior) references his current research interest in assessing the value information has prior to its collection (preposterior analysis), clustering information to create actionable insight, and visualizing information to compel changes in the behavior of both firms and supply chains.
All of this research has been validated or inspired through industry collaborations with many of the world's best companies. Fleischhacker worked closely with large consumer brands (Frito Lay, Clorox) and some of the world's largest manufacturers (General Motors) in the early days of the "big data" movement. During this time, he applied early supply chain forecasting tools in the hopes of better synching marketing with operations. Those early forays into big data, Fleischhacker said, confirmed that even the best companies "had no idea — they thought they had good processes in place but the data suggested otherwise."
At Lerner College, Fleischhacker has helped launch analytics offerings at the undergraduate, MBA, and doctoral levels.  He is a published author, frequent speaker at conferences, and will soon publish a book titled Decision Analytics & Visualization.