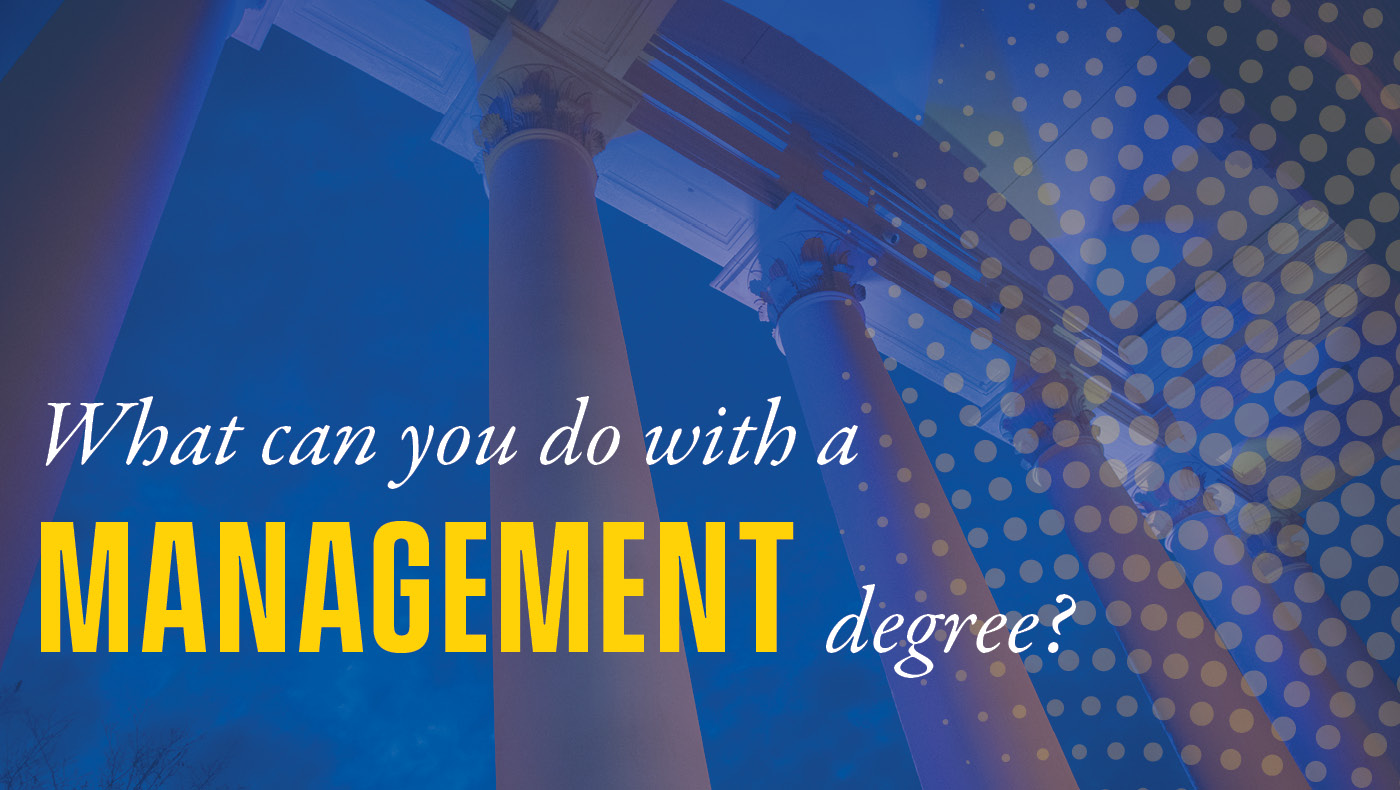 In a global, complex and fast-paced world, leaders are needed now more than ever in organizations to keep them productive and competitive. Students who pursue the management degree at the University of Delaware's Alfred Lerner College of Business and Economics are taught to become one of these leaders in addition to learning how to work with others to effectively create and implement ideas.
If you enjoy interacting with diverse groups of people, taking a leadership role, coordinating with others to identify and accomplish common goals or solving challenging organizational problems, then management is the major for you.
What is management?
The art of management requires a strong liberal arts foundation, in addition to a highly relevant professional education. Managers must be able to think deeply, critically and analytically when confronted by complex business problems and opportunities.
Lerner's management program prepares students to take on these tasks by having student's take courses that educate them on business concepts in organization, organizational behavior and organizational design; as well as cultivate skills such as: strategy design, negotiation, conflict resolution and human resources.
Is management a good career?
Students who receive a bachelor's degree in management have the chance to continue their education or start a full-time position. Those choosing to further their education can receive a master's or MBA with a concentration in career specific areas of management.
How much can you make with a management degree?
After graduating in 2020, 84% of Lerner's management majors were employed and earning a median starting salary of $56,500 or pursuing further education.
What companies are hiring management majors?
While there are many options for management graduates, the top employers of Lerner's management graduates include, but are not limited to:
Chubb
JPMorgan Chase & Co.
Lincoln Financial Group
Third Bridge Group Limited
Accelerate Mortgage
What are some management degree job titles?
The most common job titles of recently graduated management majors from Lerner include:
Technical recruiter
Assistant buyer
Account manager
Actuarial intern
Analyst
Human resources analyst
Are managers in demand?
According to the United States Department of Labor, employment of management occupations is projected to grow 5% between 2019 and 2029. This growth is predicted to be driven by the startup of new organizations and the expansion of existing ones.