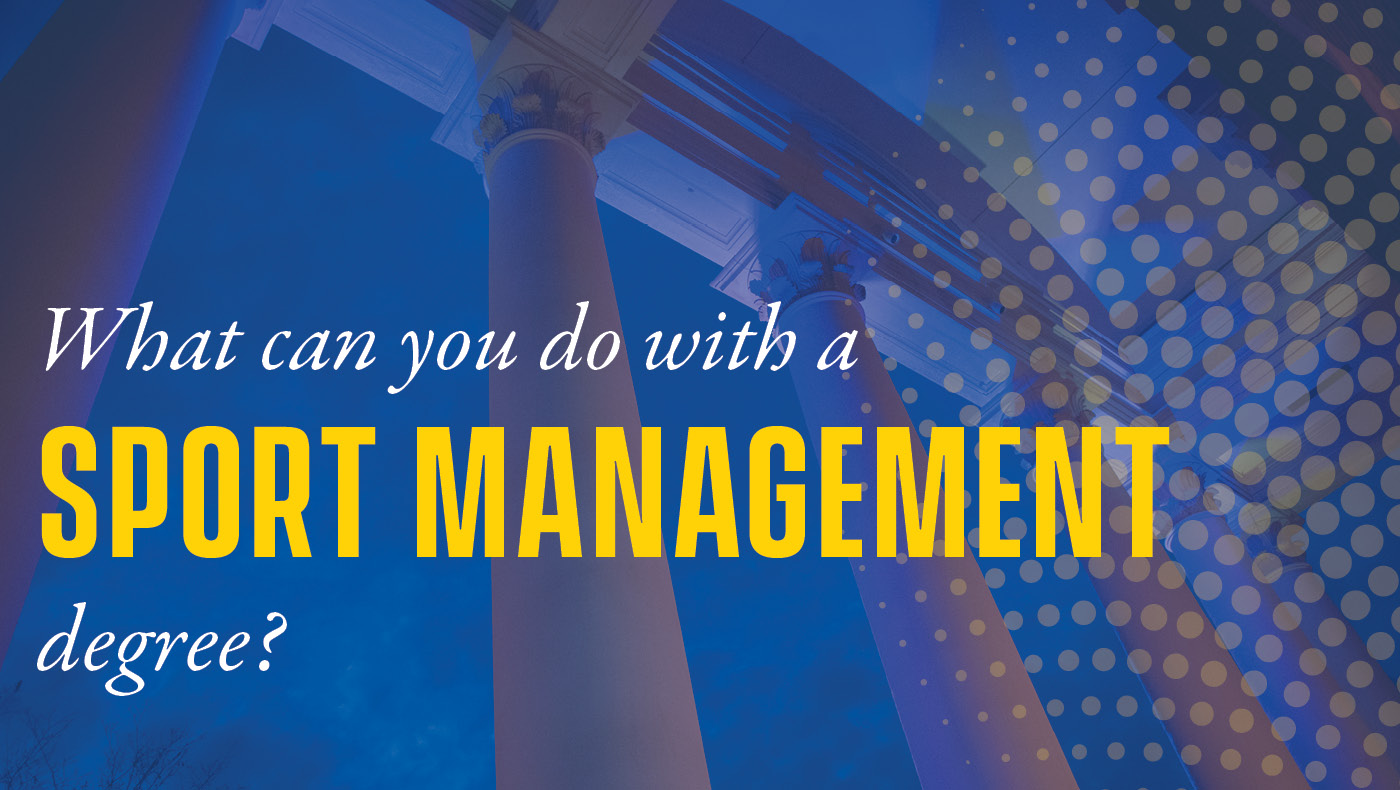 The sport management major is designed to prepare you for a successful career in the multi-billion-dollar sports industry.
As a sport management major you'll take courses that are specific to the sport management discipline as well as business courses that will help you to develop quantitative analysis skills and an understanding of essential business concepts.
After graduating you'll find diverse and exciting career opportunities. These include careers in:
Professional and minor league sports
Intercollegiate and high school athletics
International and national sport governing bodies
Sport agencies
Sport facilities
Businesses that use sports to market their products
Sport marketing and event management firms
What is sport management?
Sport management is the field that deals with the business behind sports. Planning, organizing, managing and budgeting are just a few of the many skills needed to handle the business that goes on in the sport management industry.
Is sport management a good career?
The sport management industry is designed to prepare students for a successful career in the multi-billion-dollar sports industry. Those choosing to further their education can receive an MBA with a concentration in sport management.
How much can you make with a sport management degree?
After graduating in 2018, 93% of Lerner's sport management graduates were employed earning a median starting salary of $42,500 or pursuing further education.
What companies are hiring sport management graduates?
While there are many companies who employ sport management majors, the top employers of Lerner's sport management graduates include, but are not limited to:
Philadelphia Eagles (NFL)
The U.S. Marine Corps
Baltimore Orioles
Comcast Spectator
ESPN
Philadelphia 76ers
PGA Tour
What are sport management degree job titles?
Job titles of recently graduated sport management majors from Lerner include:
Operations coordinator
Account executive
Inside sales consultant
Sports writer
Analyst
Communications and events assistant