Matthew Robinson
Photograph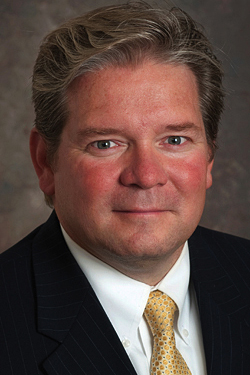 Title Professor of Sport Management, Area Head of Sport Management
Email
mjrobins@

nospam5e51f5dae5cd3.

udel.edu
Office 115 Raub Hall
Biography
Biography
Matthew J. Robinson is a professor and the area head of the sport management program in the Alfred Lerner College of Business and Economics at the University of Delaware. Robinson serves as director of the International Coaching Enrichment Certificate Program (ICECP) funded by the United States Olympic Committee and the International Olympic Committee's Olympic Solidarity fund. www.udel.edu/ICECP. In 2013 in partnership with the United States Olympic Committee, Olympic Solidarity and Federation Internationale Basketball Association (FIBA), Robinson launched the International Coaching Apprenticeship in Basketball. Robinson served as interim director of athletics and recreation for the University of Delaware during the 2016 Spring Semester.
In the past Robinson has consulted in the areas of competitive analysis of team sports, feasibility studies, resource allocation planning, strategic planning, economic impact assessment, marketing research, branding strategy development, capital improvements and deferred maintenance planning for facilities. His clients have included the United States Soccer Federation, the United States Olympic Committee and the Colonial Athletic Conference, United States Golf Association (USGA), the USGA 2009 Women's Open, Thoroughbred Racing Association (TRA), the Baltimore Ravens (NFL) and the Baltimore Orioles (MLB) to name a few.
Robinson serves as the chairman of the Delaware Sport Commission, which was founded in 2009 for the purpose of attracting regional, national and international sporting events to the state of Delaware. Since its creation, the commission has successfully landed national events for the state as well as multiple regionally focused events that have generated over $30 million in economic impact for the state. Robinson also serves on the Board of Directors for the Philadelphia Sports Congress as well as the Faculty Board for the University of Delaware Athletic Department.
Robinson is the author of the highly successful sport management texts Profiles of Sport Industry Professionals: The People Who Make the Games Happen and Sport Club Management, and he has authored over 25 articles and has made over 100 national and international scholarly and professional presentations.
Education
Ed.D. in Athletic Administration, Temple University, 1995
M.S. in Educational Administration, Western Maryland College, 1991
B.A. in Communications & English Education, York College of Pennsylvania, 1986
Select Publications
Trail, G.T., James, J.D. Hyungil, K, Anderson, D & Robinson, M.J. (2016) An examination of Oliver's product loyalty framework. International Journal of Sports Marketing and Sponsorship Vol. 17 No. 2, 2016 pp. 94-109.
Robinson, M.J. (2015). The Impact of the Olympics on the High Performance Legacy of a Host Country. In Holt, R. & Ruta, D. Handbook of Sport and Legacy: Meeting the Challenge of Major Sports Events. Routledge, London.
Heinrichs, A. & Robinson, M.J (2014). The U.S. Women's Youth National Teams Program Finding the Next Mia Hamm and Alex Morgan. NSCAA Soccer Journal, 59 7, 64 72
Antil, J, Burton, R. & Robinson, M. (2012) Exploring the Challenges Facing Female Athletes as Endorsers.  Journal of Brand Strategy.  1 3. 292-307.
Robinson, M.J.(2010). Sport Club Management. Human Kinetics, Champaign, IL.
Robinson, M.J., Turam, E & Burton, R. (2011). Sport Sovereignty at Bay: The Impact of Globalization and the Multi-National Sport Enterprise on the Westphalian-Based International Sport Structure. The SAIS Review of International Affairs 31 1  31-37
Trail, G.T., Robinson, M.J. & Kim, Y.K. (2008) Sport Consumer Behavior: A Test Group for Group Differences on Structural Constraints, Sport Marketing Quarterly 17 4 19-200.
Robinson, M.J.& Trail,G.T. (2005) Motives and points of attachment: Differences between college football, men's basketball, and women's basketball spectators. Journal of Sport Management. 19 1 58-80.
Robinson, M.J., Trail, G.T. Gillentine, A.J. & Dick, R.J. (2005) "Fans vs. Spectators: An Analysis of Those Who Attend Intercollegiate Football Games" Sport Marketing Quarterly, 14 2.
Robinson, M.J. (2005). Sport Governance, in Parkhouse, B. Management of Sport: Its Foundation and Application, 4th Edition. McGraw Hill.
Awards & Honors
The Joseph R. Bailor Award (2016). Awarded for outstanding achievement of a graduate of the graduate program of McDaniel College
The Leon and Margaret Slocomb Professional Excellence Award (2016). Awarded to Lerner College Faculty member recognized for their leadership, mentorship and service to the university and the community.
University of Delaware Faculty Senate Award for Exemplary Service (2008).  Recognized for contributions made to the University during a difficult period while serving as Chair of the Student Life Committee of the Faculty Senate.
Curriculum Vitae