Nir Yehuda
Photograph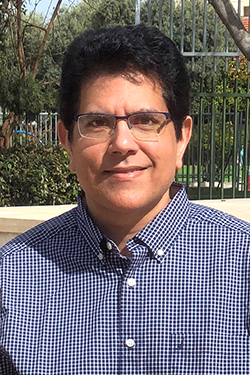 Title Associate Professor of Accounting & MIS
Email
nirye@

nospam63d978147d517.

udel.edu
Office 209 Purnell Hall
Biography
Biography
Nir Yehuda is an associate professor of accounting in the Department of Accounting & MIS at the University of Delaware and a SWUFE-UD Joint Educational Institute Research Fellow. He holds a master and a Ph.D. in business administration from Columbia University with a specialization in accounting.
His research interests are in the areas of managerial and financial accounting, including fundamental analysis and valuation, cost structure, cost behavior and corporate disclosure. Prior to joining the University of Delaware, he served on the faculty of the Johnson Graduate School of Management at Cornell University and the Kellogg School of Business at Northwestern University.
Professor Yehuda's research has been published in top-tier academic journals, including Journal of Accounting Research, The Accounting Review, Review of Accounting Studies and Contemporary Accounting Research. He is the recipient of the 2022 Department of Accounting & MIS Excellence in Research Award.
Education
Ph.D. in accounting, Columbia University
M.A., Columbia University
Awards & Honors
Department of Accounting & MIS Excellence in Research Award, 2022
SWUFE-University of Delaware Joint Educational Institute Research Fellow, 2022
"4.5 Club" for MBA Teaching Evaluations, Johnson School, Cornell University, every semester 2007-2010
Curriculum Vitae