Timothy Webb
Photograph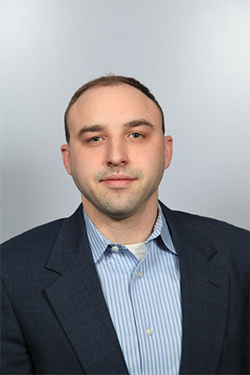 Title Assistant Professor of Hospitality Business Management
Email
twebb@

nospam5e523735cd573.

udel.edu
Office 204 Raub Hall
Biography
Biography
Tim Webb is an assistant professor in the Department of Hospitality Business Management in the Alfred Lerner College of Business and Economics at the University of Delaware.  He earned his PhD in hospitality and tourism management from Virginia Polytechnic Institute.  Dr. Webb has several years of experience in various analytical roles within the hospitality industry working for Delaware North.  He has also worked as an academic partner with IDeaS Revenue Solutions to develop an academic curriculum for the company's revenue management software.  Dr. Webb also has several years of experience in the restaurant industry working in a variety of roles.  His research interests are in the fields of revenue management and analytics for hospitality companies. As a HBM faculty member, Dr. Webb teaches HOSP 187 – Introduction to Hospitality Information Management
Education
D. in hospitality and tourism management, Virginia Polytechnic Institute
S. in mathematics, University of Connecticut
S. in applied mathematics, Buffalo State College (SUNY)
Select Publications
Webb, T., & Schwartz, Z. (2017). Revenue management analysis with competitive sets: Vulnerability and a challenge to strategic co-opetition among hotels. Tourism Economics, 23(6), 1206-1219.
Webb, T. (2016). From travel agents to OTAs: How the evolution of consumer booking behavior has affected revenue management. Journal of Revenue and Pricing Management, 15(3-4), 276-282.
Schwartz, Z., Uysal, M., Webb, T., & Altin, M. (2016). Hotel daily occupancy forecasting with competitive sets: a recursive algorithm. International Journal of Contemporary Hospitality Management, 28(2), 267-285.
Krawczyk, M., Webb, T. & Mathe-Soulek, K. (2015). The Future of Limited Service Restaurants: Let the Customer Decide. Journal of Hospitality & Tourism Cases.
Awards and Honors
Co-authored; 3rd Place – ICHRIE Johnson & Wales Hospitality and Tourism Case Study Competition