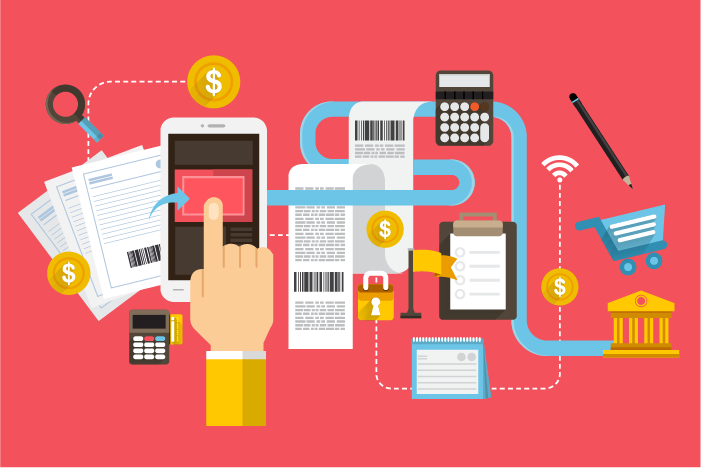 Innovations in technology have helped drive customers into a cashless world.
Third party applications like Venmo and its parent company PayPal Holdings have completely revolutionized once unavoidable situations — splitting a bill, giving to a charity, sending rent to a landlord. Just last month, 19 big banks, including JPMorgan Chase, Bank of America and Citigroup, announced they're teaming up to start Zelle, a similar application hoping to win over consumers who already have their money in these banks.
Technology such as mobile payments, streamlined payments, integrated billing, easy person-to-person transfers and strong security can result in significant impacts on customer behavior.
The World Economic Forums' Future of Financial Services paper explains how disruptive innovations are reshaping the way financial services are structured, provisioned and consumed. The paper identifies 11 key clusters of examples of innovations that are changing traditional business models. One example: payments.
A few things they found:
Innovations are having the greatest impact where they employ business models that are platform based, data intensive and capital light.
Disruption will not be a one-time event, but rather a continuous pressure to innovate that will shape customer behaviors, business models and the long-term structure of the financial services industry.
The industry of financial services is rapidly evolving and shifting. University of Delaware facilities such as the JPMorgan Chase Innovation Center, The Geltzeiler Trading Center and the Harker Interdisciplinary Science and Engineering Laboratory serve to aid students in solving problems and reimagining banking and financial services.
One key faculty research area at the Lerner College's Institute for Financial Services Analytics includes consumer analytics and customer service. Students and faculty analyze and anticipate customer behaviors and interactions using models that give organizations a proactive and competitive edge. For example, predictive analytics anticipate when and how often a customer will contact a financial services organization.