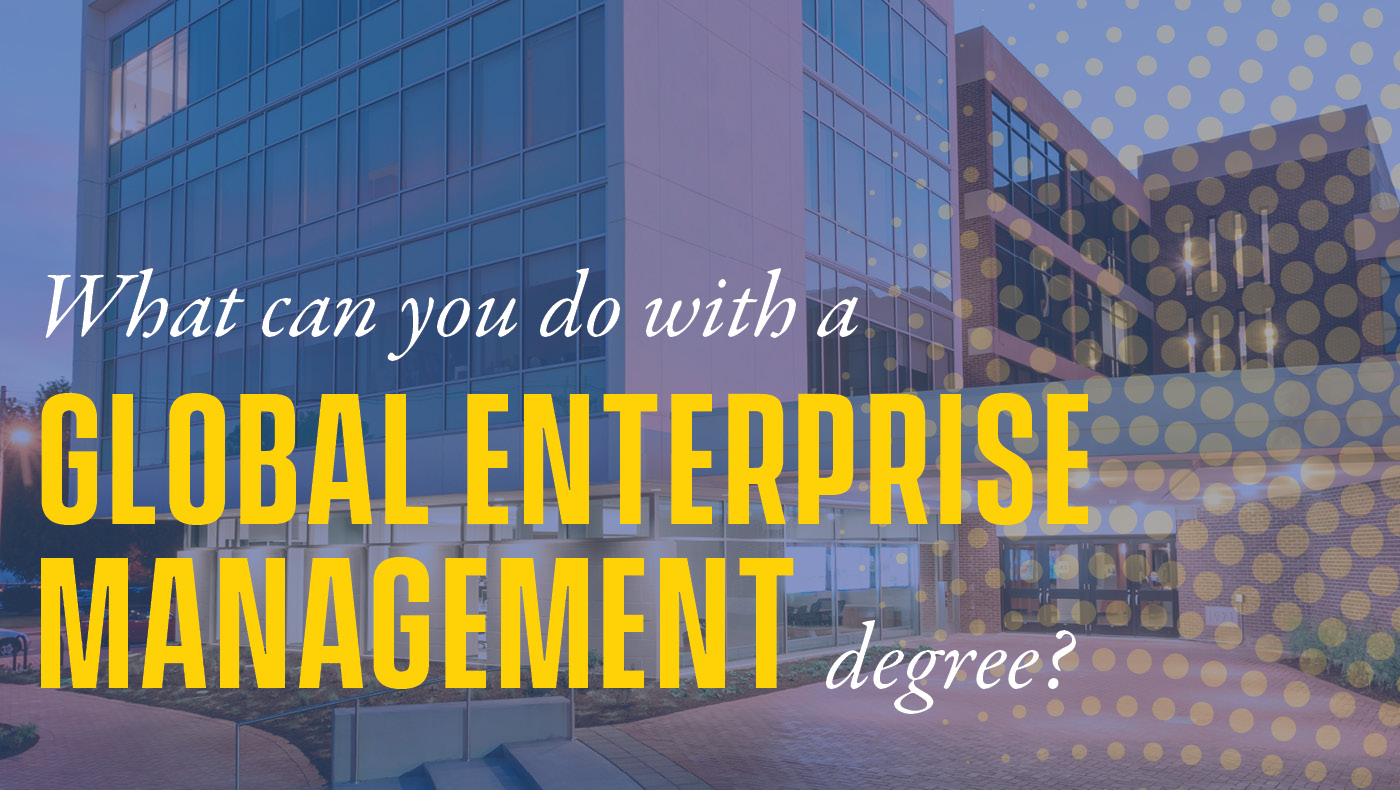 As businesses expand to all parts of the world and involve not just countries but many different groups and individuals, understanding business on a global scale has become very important.
What is global enterprise management?
The global enterprise management major at the University of Delaware's Alfred Lerner College of Business and Economics is the first program of its kind in the United States. It studies the idea of globalization from many viewpoints, and allows students to focus on topics that match their professional interests.
Is global enterprise management a good career?
After graduating in 2020, 100% of Lerner global enterprise management majors were employed or furthering their education.
Studying global enterprise management prepares students for careers in many different fields and organizations such as:
International trade
Global digital marketing
Global entrepreneurial ventures and startups
Global supply chain / logistics management
Public policy
Global cybersecurity
What companies are hiring global enterprise management graduates?
Recent Lerner graduates found employment in these global companies, among others:
Collabera
Highmetric
Schuyler Line Navigation Company
Semrush
United Healthcare
Global enterprise management job titles
A background in global enterprise management prepares students for any number of positions. Here are several job titles of recent Lerner graduates:
Network manager
Account manager
Sales manager