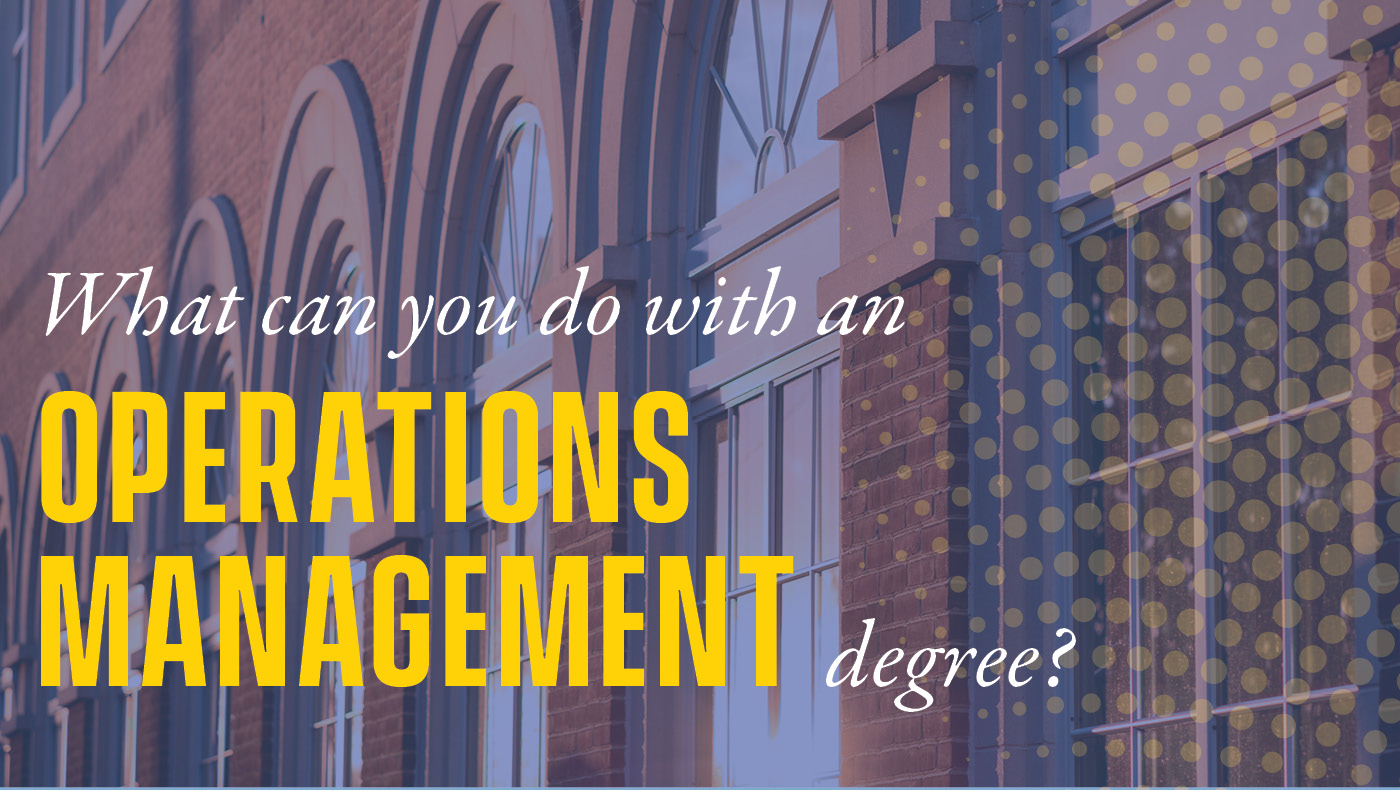 As an operations management professional, you will assist in creating better business practices for the companies of the future. The University of Delaware's Alfred Lerner College of Business and Economics operations management curriculum is designed to equip you with analytical skills such as predicting supply and demand, assessing production capabilities and measuring and delivering quality assurance.
If you enjoy solving problems using the latest technology, utilizing math to improve real-world situations, analyzing data and explaining it to others or learning valuable new decision-making skills, then the operations management major is for you.
What is Operations Management?
As an operations management professional, you'll help companies make important decisions about product creation, development, production and distribution while focusing on efficiency and balancing supply and demand. This requires a mastery of technology, data analysis and critical decision-making.
Is operations management a good career?
Students who receive a bachelor's degree in operations management have the chance to continue their education or start a full-time position. Those choosing to further their education can receive a master's or MBA with a concentration in career-specific areas of management.
How much can you make with an operations management degree?
After graduating in 2020, 87% of Lerner's operations management majors were employed and earning a median starting salary of $57,500 or pursuing further education.
What companies are hiring operations management majors?
While there are many options for operations management graduates, the top employers of Lerner's operations management graduates include, but are not limited to:
JPMorgan Chase & Co.
Deloitte
Amazon
EY
Aramark
Operations management degree job titles
Job titles of recently graduated operations management majors from Lerner include:
Business technology analyst
Project manager
Analyst
Account manager
Area manager
Operations analyst
Risk advisory staff
Demand planner