Center for Economic Education & Entrepreneurship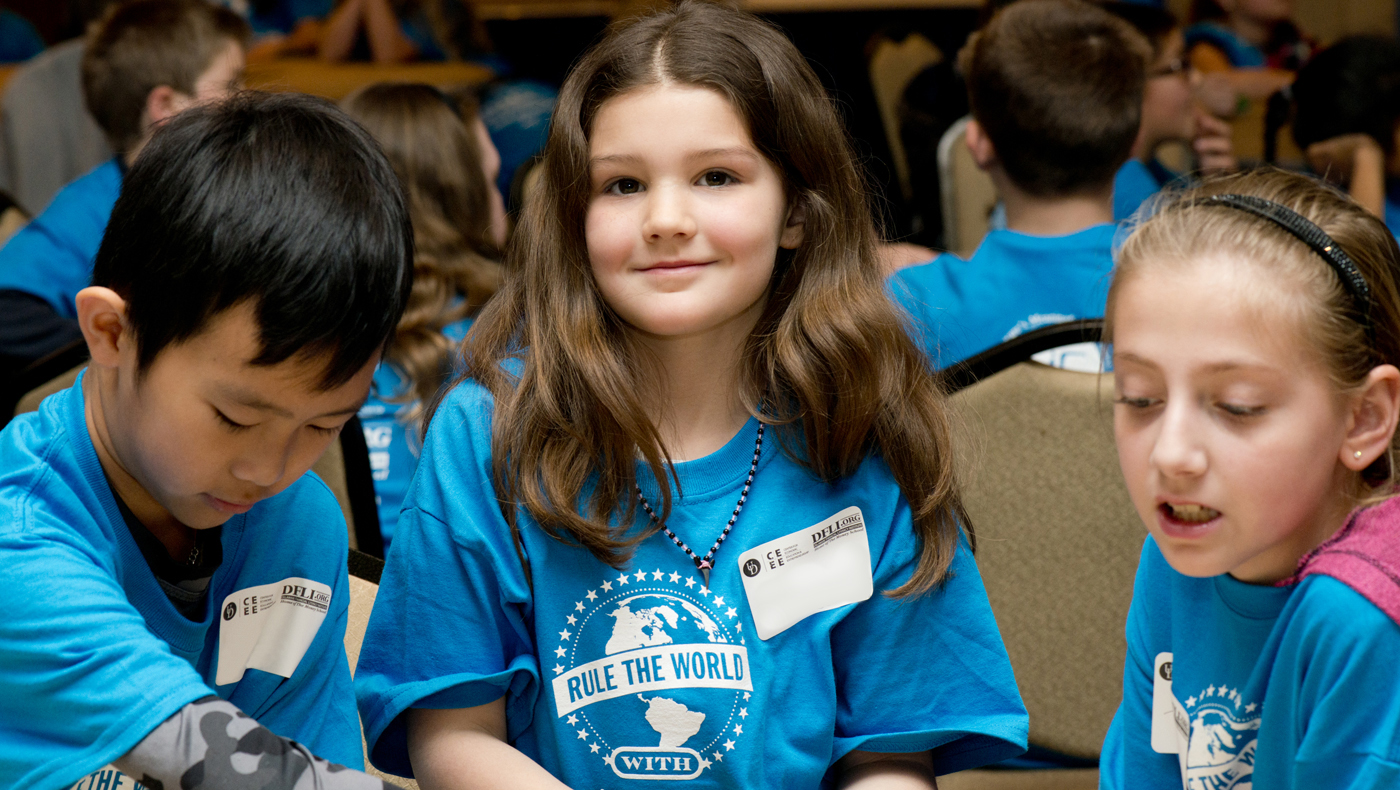 The CEEE has been making a difference in K-12 economic and financial education for more than 40 years.
By outfitting more than 1,000 teachers annually with high quality, grade-appropriate professional development and peer networking opportunities, UD's Center for Economic Education & Entrepreneurship (CEEE) empowers educators to deliver the practical skills students need to succeed.
Through supplemental classroom instruction and experiential programs, students learn first-hand:
How markets work
How conscientious spending, saving and investing can lead to financial security
How innovation through entrepreneurship is a possibility for all
The CEEE, affiliated with the Delaware Council on Economic Education, also offers a unique advanced degree program. Graduates of the Master of Arts in Economics & Entrepreneurship for Educators are well-positioned to become change agents in their own school districts, states and countries.
Stay Up-to-Date with CEEE
Recent News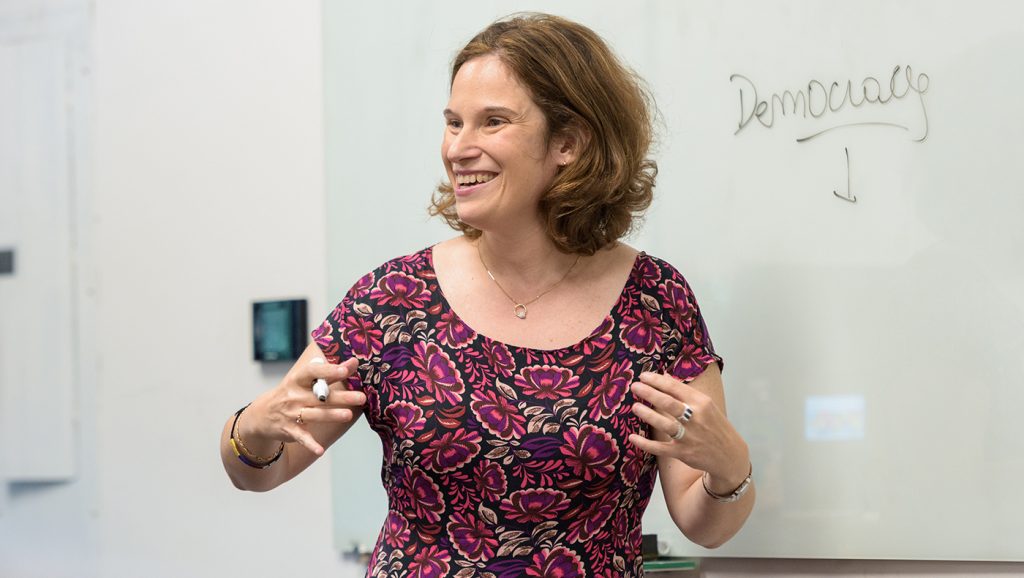 Q&A with Romina Kasman: UD Alumna and program coordinator for UNESCO
-
When we first wrote about Romina Kasman in 2014, she was a passionate student of our Center for Economic Education and Entrepreneurship (CEEE)'s master of arts in economics and entrepreneurship for educators (MAEEE) program. In the 2014 article, Kasman discussed her project, "Improving Global Citizenship Education," which sought to improve financial literacy resources throughout Peru. Then, […]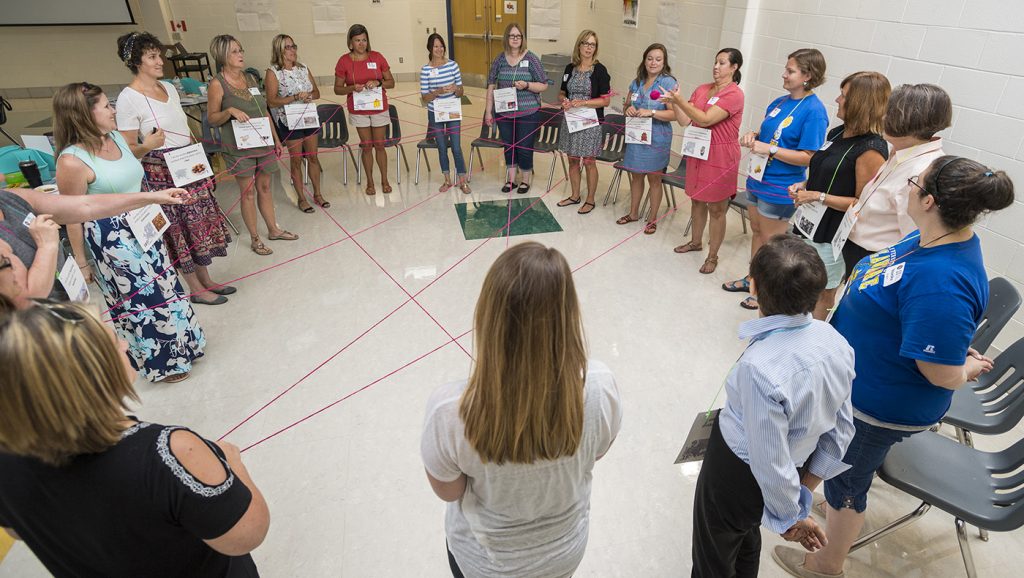 Beyond State Standards
-
Since 2012, Economics for Kids (EFK), one of the signature programs of the Center for Economic Education and Entrepreneurship (CEEE) at the University of Delaware's Alfred Lerner College of Business and Economics, has successfully taught critical economic concepts to more than 3,000 kindergarteners and first graders across Delaware. Administrators whose schools were using EFK in […]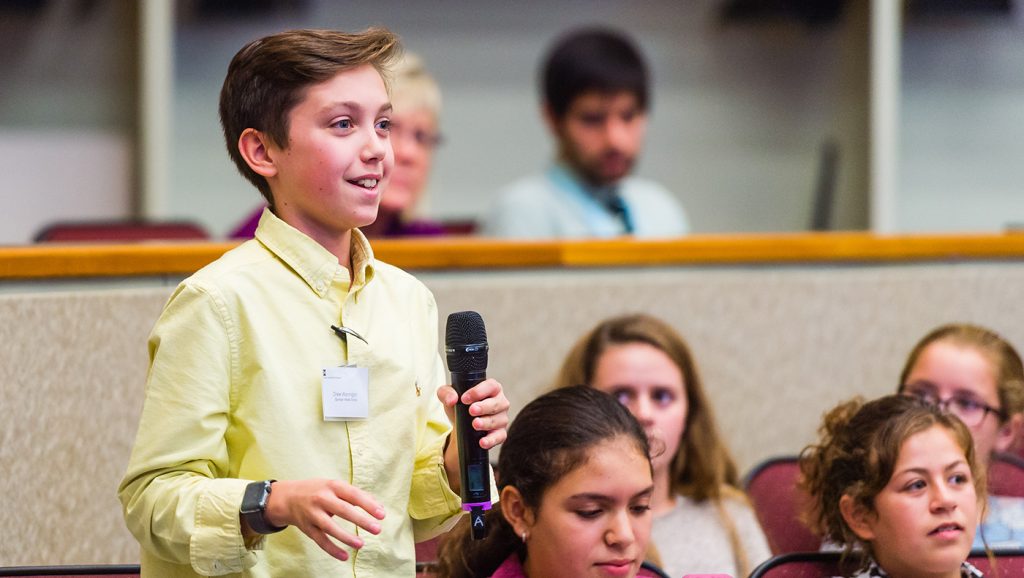 Over 350 local students gathered for UD alumnus led leadership program
-
On Oct. 9, over 350 students from 17 local middle and high schools gathered at Clayton Hall at UD for the fifth SYLP. Siegfried returns biannually to his alma mater to host this unique program in collaboration with his company, The Siegfried Group, the Center for Economic Education and Entrepreneurship (CEEE) in UD's Alfred Lerner College of Business and Economics and Junior Achievement of Delaware.
Programs
Bank at School
At the elementary level, representatives from community banks visit their local schools weekly to accept student deposits for non-custodial, no-fee savings accounts the students have set up. There are accompanying lessons that emphasize financial management and hands-on learning. At the high school level, banks operate branches within the schools. The branches are managed by bank representatives and staffed with student tellers.
Learn more
.
Economics for Kids
Using existing children's literature, Economics for Kids provides kindergarten and first grade teachers with a comprehensive kit of books, lessons, manipulatives and student exercises. The kits aid in teaching grade-appropriate economics and personal finance lessons that can be integrated into core areas of English, language arts and math.
Learn more
.
EntrePrep℠
High school juniors and seniors are introduced to entrepreneurship and economic fundamentals through a 6-day residential experience in a college setting.
Learn more
.
Keys to Financial Success
A personal finance course designed for high school juniors and seniors by the CEEE to encourage better decision making in personal finance.
Learn more
.
Meaningful Economics and Entrepreneurship Competition (ME*)
Teams of students in the third through fifth grades participate in a competition highlighting economics, entrepreneurship and personal finance. Activities include a written test, product creating, problem solving and preparation of a marketing strategy for presentation to a panel of judges. Teachers can begin preparing their students for the event using the
online practice resources (PDF)
.
Mini-Society
A mini economic system established by students in the third through sixth grades in which they create and manage currency and run businesses that provide goods and essential services for their society. Students experience roles as producers, consumers and voting citizens, and learn economic and entrepreneurial concepts.
National Economics Challenge (NEC)
The nation's most prestigious high school economics competition, inviting participation from over 10,500 students from across the U.S. annually, the NEC recognizes exceptional knowledge of economic principles and students' ability to apply problem-solving and critical-thinking skills to real-world events. With divisions for both AP and non-AP students, the first round of the NEC is administered online in school. Top-scoring first and second place Delaware winners and their teachers are awarded individual cash prizes. State championship teams in each division then go on to compete in a proctored semifinal round administered in school. The four top-scoring teams in each division nationally are invited to a championship competition in New York City, where cash prizes are awarded to champions. Qualifying Delaware teams will have related travel expenses covered. Teachers can prepare with curriculum training workshops throughout the year and access to a national question bank.
Learn more
.
National Personal Finance Challenge (PFC)
The PFC provides high school students with an opportunity to demonstrate their knowledge of personal finance by competing with other high school students from around the state and the country. The first round of the PFC is administered online in school. Each Delaware teacher's highest scoring team is invited to participate in the state championship held on UD campus. Participating teams compete in a three-round competition, and the top two teams advance to a fast-paced quiz bowl round. First and second place winners and their teachers are awarded individual cash prizes. This academic challenge is supplemented by the CEEE-authored Keys to Financial Success personal finance curriculum and related teacher training. Teachers can also prepare with access to a national question bank.
Learn more
.
Stock Market Game
The Stock Market Game is a national program developed by the SIFMA Foundation and offered in Delaware exclusively by the CEEE. Teams of students invest a hypothetical $100,000 in online portfolios using a live trading simulation that develops research, mathematical, language, critical thinking and collaborative skills. Register at
http://www.smgww.org
.
Teach Children to Save Day
Banking professionals serve as visiting instructors to elementary classes throughout the state to present lessons on spending, saving and money management as part of a nationwide financial literacy effort to educate students on the importance of saving as the basis of future financial security.
Giving
Gifts, grants and other support help the Center for Economic Education & Entrepreneurship to provide educational support to teachers and students and improve the future of economic education in the state of Delaware.
Visit the University of Delaware's giving page to make a gift in support of the CEEE.
---
Contact Information
The CEEE is housed in Alfred Lerner Hall, located at the intersection of Amstel Avenue and Orchard Road.
Center for Economic Education & Entrepreneurship
102 Alfred Lerner Hall
University of Delaware
Newark, DE 19716
302-831-2559