Master of Arts in Economics and Entrepreneurship for Educators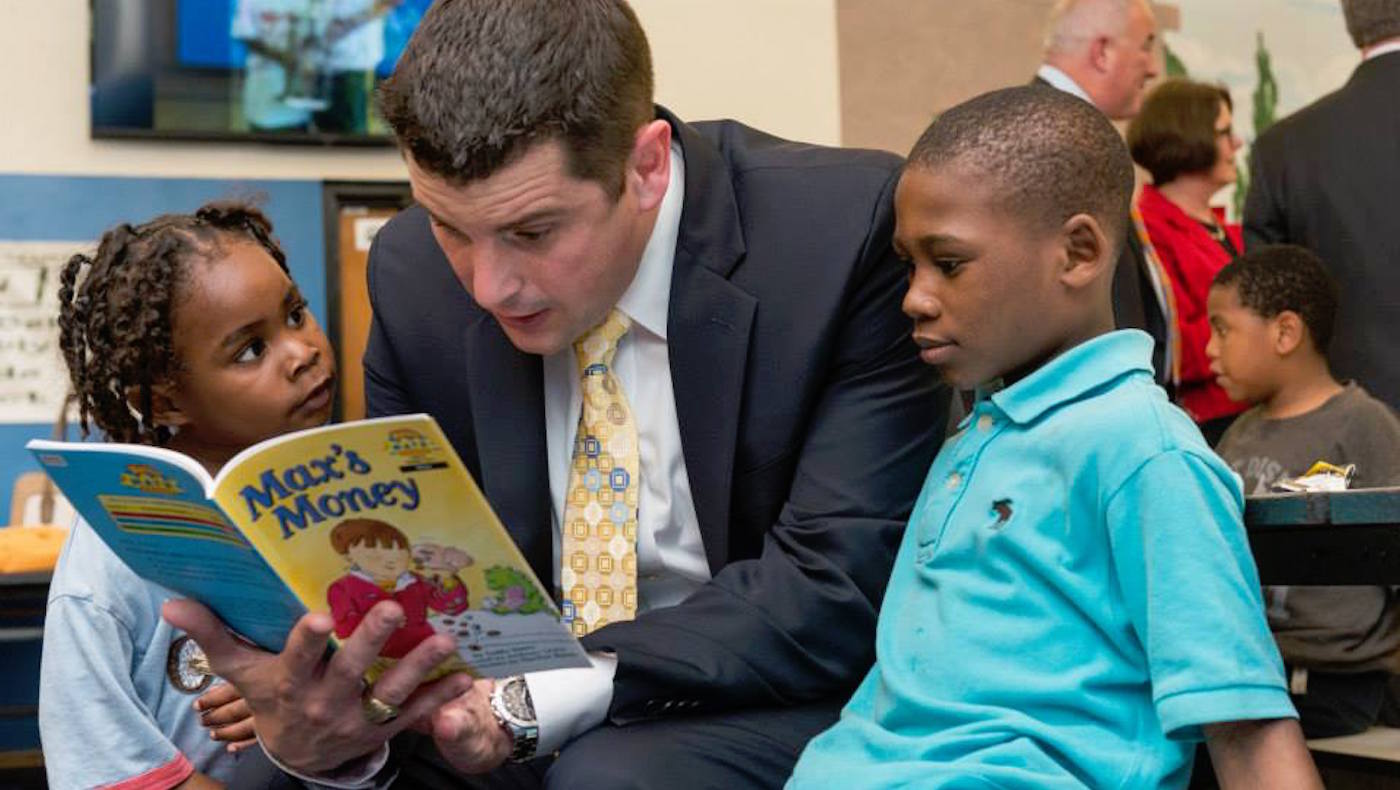 The Opportunity to Influence K-12 Economic Education
It is imperative that students graduate from high school with the knowledge and skills needed to effectively navigate the complex world in which they live. Lerner College and its Center for Economic Education and Entrepreneurship (CEEE) are contributing to this goal by offering the Master of Arts in Economics and Entrepreneurship for Educators (MAEEE). The MAEEE program properly outfits teachers so that they can inspire students to become effective participants in the economy, successful entrepreneurs, responsible consumers and wise investors.
The MAEEE is specifically designed for educators who have demonstrated leadership potential. These professionals put what they are learning in the program to immediate use in their own classrooms and greater educational communities. They are equipped with both a solid foundation in economic theory and a set of strategies and methods for teaching economics, entrepreneurship and personal finance. Not only do students benefit from CEEE resources but they are also immediately connected to a network of educators, from whom they can draw on-going inspiration and support.
Our graduates are master teachers who serve as agents of change in their own regions. Some of them are influencing far-reaching educational policy, authoring curriculum that is being used locally, nationally and internationally, and conducting research that is changing the face of related instruction throughout the world.
---
Program Eligibility
The program is open to educators who:
Meet admission requirements of the Office of Graduate and Professional Education at the University of Delaware.
Have completed a minimum of three semester hours in economics.
Have been referred by their school principal, school district, and either their local Council or Center for Economic Education or other organization committed to improving the understanding of economic, entrepreneurship, and financial education
Program Highlights
At the program's core are two on-campus, four-week summer sessions.
During the summer sessions, course content is reinforced by meetings with top scholars and representatives from Federal Reserve Banks and national think tanks.
6 Program Components
Online Instruction: Before arriving on campus, participants complete an introduction to the materials to be presented during the first summer session.
First Summer: Participants spend four weeks on campus and take courses in microeconomics and macroeconomics.
Intervening School Year (off campus): Participants develop and implement an economics, entrepreneurship or personal finance implementation project.
Online Instruction: Before arriving on campus, participants complete a course on entrepreneurship and an introduction to materials to be presented during the second summer session.
Second Summer: Participants spend four weeks on campus and take courses in money and international trade; contemporary issues in economic education; and micro/macro applications and teaching applications.
Intervening School Year (off campus): Participants complete their implementation project.
Program Requirements
The M.A. in Economics and Entrepreneurship for Educators degree requires 30 credit hours of graduate work, 18 of which are taken on campus.
Participants must transfer 6 pre-approved credits in economics, entrepreneurship or education. These credits may be obtained from the University of Delaware or transferred from another institution.
Required on-campus courses:
Microeconomics for Economic Educators
Macroeconomics for Economic Educators
Introduction to Entrepreneurship
Curriculum Strategies for Economic Educators
Monetary and International Trade Theories for Economic Educators
Contemporary Issues for Economic Educators
Practicum in Economic Education (6 credits)
All courses are 3 credits unless stated otherwise.
---
Admissions Information
Learn more about Master of Arts in Economic Education and Entrepreneurship admissions requirements, deadlines and tuition.
---
Contact
Carlos J. Asarta, Ph.D.
Director, CEEE and Associate Professor of Economics
asarta@udel.edu
302-831-2559