Master of Science in Business Analytics and Information Management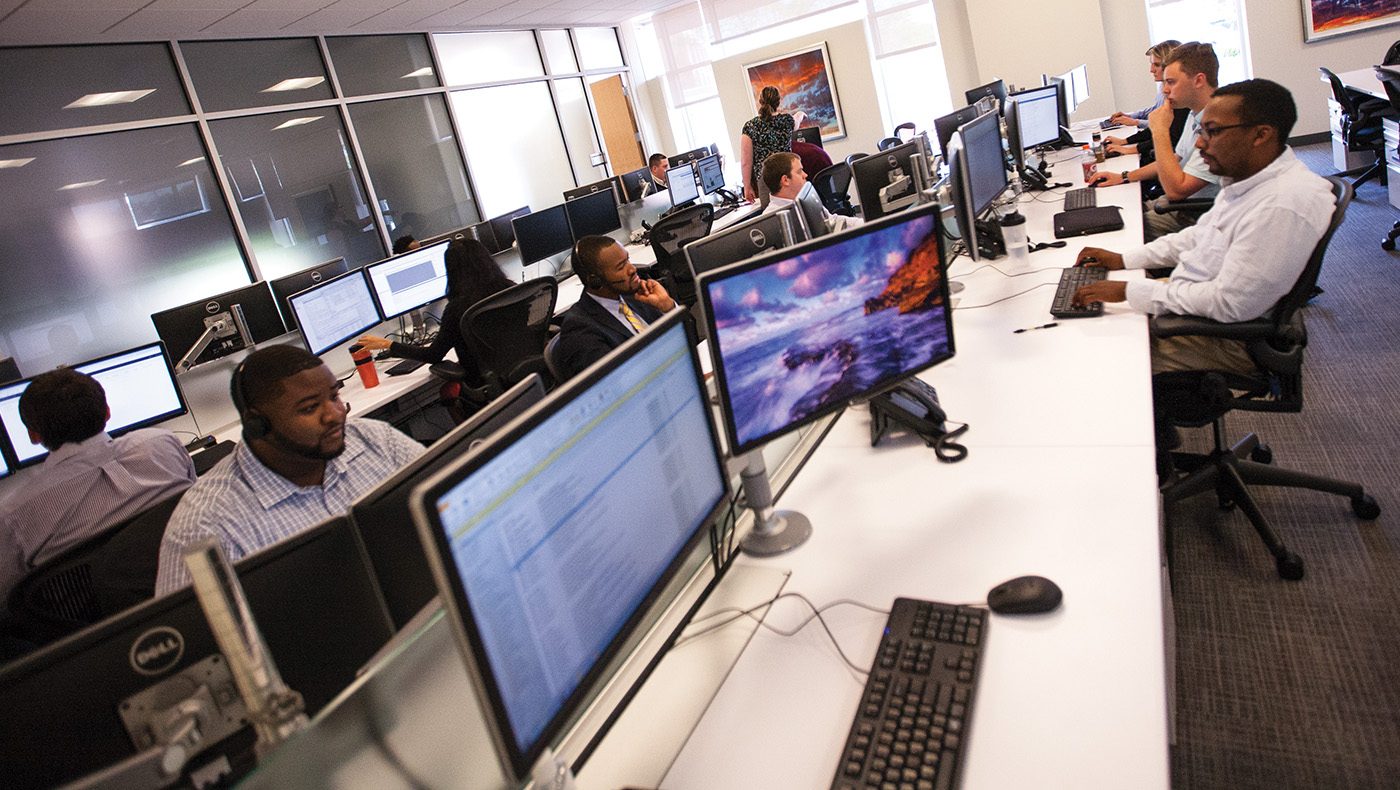 Master analytics and manage information.
Leaders who understand data can manage change and meet business challenges with confidence. Every industry relies on business analytics and information management professionals to tame the complexities of technology and help make informed decisions on how best to apply data to improve productivity and drive innovation.
Whether you study online, in person or in a combination of formats, your analytics master's degree will advance your technical and analytical skills, preparing you for the complex challenges of today's increasingly technical and competitive global environment.
---
Flexible Format Options
Full-Time


1 to 1 1/2 years; 3-4 courses per semester

Part-Time


2 years; 1-3 courses per semester

Hybrid


Mix and match in-person and online courses
---
Customizable Curriculum
Our program can be customized to meet your career goals: you can choose to focus your study on business analytics, information management or a blend of the two. It's designed to be convenient for both working professionals and full-time students.
Courses (30 credits)
Foundation Courses:
ACCT 604 – Database Design and Implementation
MISY 606 – Object-Oriented Systems Analysis, Design and Implementation

Core Courses (24 credits): Choose any 8 courses from:
ACCT 602 – Big Data Technologies
BUAD 620 – Fundamentals of Analytics
BUAD 621 – Decision Analytics and Visualization
BUAD 622 – Optimization and Spreadsheet Modelling
BUAD 625 – Business Analytics Capstone
BUAD 670 – Managing People, Teams, and Organizations
MISY 605 – Current Issues in Management Information Systems
MISY 615 – Enterprise Architecture: Digitally Transforming Business
MISY 627 – Information Technology and Organizational Effectiveness
MISY 631 – Data Mining for Business Analytics
MISY 640 – Project Management and Costing
MISY 650 – Security and Control
MISY 655 – Ethics in Technology Management
MISY 675 – Dashboard Design & Storytelling
STAT 674 – Applied Data Base Management (SAS)

Other courses with approval from the director
---
STEM OPT Program
The M.S. in business analytics and information management degree is a STEM-designated degree program and provides international students 24 months of OPT (Optional Practical Training) in addition to the original 12 months.
---
Industry-Proven Faculty
Lerner faculty who teach in the masters program bring a combination of academic and real-world experience to the classroom providing fresh insights on the role of business analytics and information management.
---
Careers
Ample and diverse career options await graduates of Lerner's M.S. in business analytics and information management. Some top career fields for graduates include:
IT Consultant
Systems Analyst
Business Analyst
CLASS OF 2020: 89% employed (or pursuing further education)
Our graduates have found jobs in a wide variety of companies, including:
JP Morgan Chase
Amazon
ChristinaCare
Sallie Mae
---
News
---
Admissions Information
Learn more about M.S. in business analytics and information management admissions requirements, deadlines, tuition and financial aid available to you.