Hutchinson Lecture Series
The Hutchinson Lecture in Macroeconomics, which is sponsored annually by the Department of Economics, was established in 1990 to honor the distinguished academic career of the late Harry D. Hutchinson, a professor of economics who taught at UD from 1959-89.
Each year a distinguished scholar and policy-maker is invited to present the Hutchinson Lecture in the spring semester.
2018 Lecture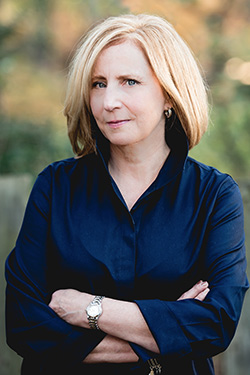 Susan W. Gates
Thursday, April 12, 2018
7-8:30 p.m.
Purnell Hall, Room 115
Susan W. Gates is a financial services policy expert, author and professor. She is a senior policy advisor to the Global Forum on Urban and Regional Resiliency at Virginia Tech and a capstone advisor for Georgetown University's Masters in real estate program.
Over the course of 19 years at Freddie Mac, she worked in areas including financial research, mortgage credit risk and government relations, and was made vice president of public policy. She is the author of Days of Slaughter: Inside the Fall of Freddie Mac and Why It Could Happen Again (Johns Hopkins University Press, 2017), which examines the factors that contributed to the demise of her former employer and sounds a call for policy reform.
She is the founder of Wharton Policy Group, LLC, which provides policy and regulatory analysis, advocacy and other consultant services to leaders of major institutions.
Susan received a bachelors in arts & sciences from the University of Delaware, a masters in public and international affairs from the University of Pittsburgh and a Ph.D. in public administration and policy from Virginia Tech.  In 2007, she completed the Advanced Management Program at the University of Pennsylvania's Wharton School of Business.
Dr. Gates' lecture is titled, "The housing crisis 10 years hence:  What have we learned… or not?"
Lecture History
2016
Gregory Mankiw
Professor of economics, Harvard University
2015
Mark Flannery
Director & chief economist, Securities & Exchange Commission, Division of Economic & Risk Analysis
2014
William L. Wascher
Deputy director, Research & Statistics Division, Federal Reserve Board
2013
Michael C. Jensen
Jesse Isidor Strauss professor emeritus, Harvard University
2012
Warren Coats
International Monetary Fund
2011
Alice Rivlin
Senior fellow, economic studies, Brookings Institution
2010
William Poole
UD distinguished scholar in residence and former president, Federal Reserve Bank of St. Louis