Chaplin Tyler Executive Leadership Lecture Series
The Chaplin Tyler Executive Leadership Lecture Series brings leaders from the business, non-profit and government sectors to the UD campus to share their experiences and insights with students, faculty and the business community. Several times each year, the Lerner College's Graduate and Executive Programs office invites these leaders to spend a day engaging in an open exchange of ideas and perspectives.
The series, which is supported by the Chaplin Tyler Endowment Fund, is dedicated to the memory of Chap and Elizabeth Tyler, their commitment to education and their determination to help young people achieve success in the business world.
2017 Fall Lecture
September 14, 2017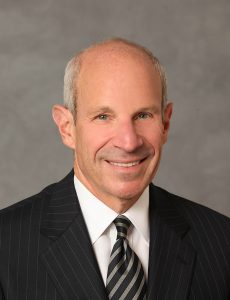 Jonathan M. Tisch, co-chairman of the board of Loews Corporation and chairman and CEO of Loews Hotels
Jonathan M. Tisch is co-chairman of the board and a member of the Office of the President of Loews Corporation, one of the largest diversified financial holding companies in the U.S. He is also the chairman and CEO of its subsidiary, Loews Hotels & Resorts. He is a passionate advocate for the tourism industry, corporate responsibility and active citizenship. He has authored three best-selling books and is a co-owner of the New York Football Giants.
Read more about Jonathan Tisch >>
Lecture History
2016
Seth Goldman
Co-founder, Honest Tea; TeaEO emeritus and innovation catalyst for Venturing & Emerging Brands, Coca Cola
2015
Eric Foss
Chairman, president and CEO, Aramark
2014
Lawrence A. Cunningham
Author; Henry St. George Tucker III research professor of law, George Washington University
2014
Ron Insana
Author; Contributor, CNBC, MSNBC
2013
J.W. "Bill" Marriott, Jr.
Executive chairman and chairman of the board, Marriott, International, Inc.
2013
David Robertson
Professor of practice, Wharton School, University of Pennsylvania