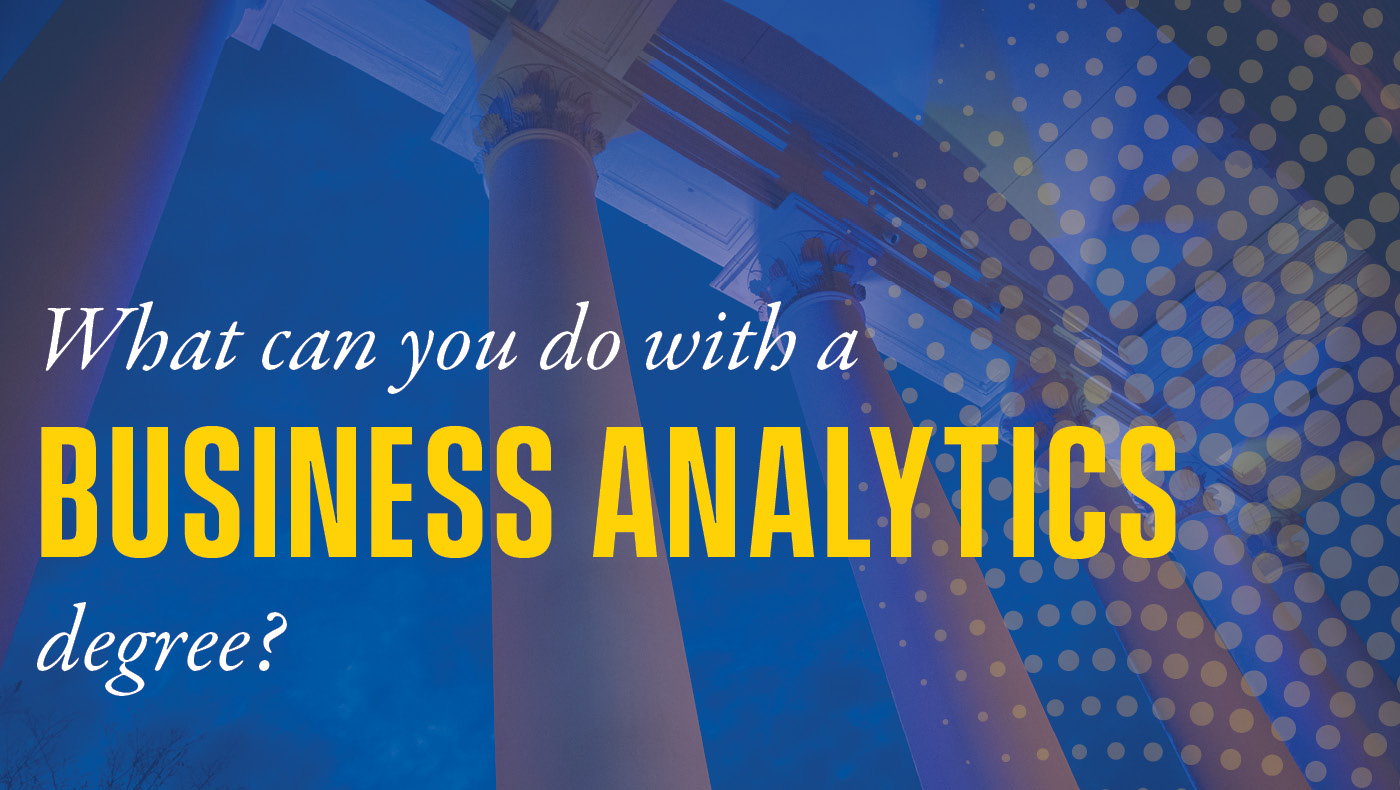 Business analytics turns raw data into information that businesses can use. The data come from everywhere: online transactions, mobile apps, sensors, social media and more.
The business analytics major at the University of Delaware's Alfred Lerner College of Business and Economics teaches students the theories and methods of analyzing large volumes of data. It prepares students to work in a variety of industries by offering concentrations in:
Accounting
Economics
Finance
Hospitality
Management
Management Information Systems
Marketing
Operations Management
What is business analytics?
Business analysts gather, clean and analyze data. They produce reports and forecasts so businesses can anticipate trends, meet customer needs and manage their products and services better.
Is business analytics a good career?
Graduates can find jobs in any number of industries because companies of all kinds need data analysis. Students can also choose to continue their education with a master's degree in business analytics.
Business analytics degree job titles
Business analytics graduates can find jobs like:
Data analyst
Business analyst
Business systems analyst
Process improvement analyst
Technical analyst
Are analysts in demand?
Analysts are very much in demand. In fact, analyst positions such as management analyst, information security analyst, operations research analyst and market research analyst are expected to grow by 11-35% between 2019 and 2029, according to the U.S. Bureau of Labor Statistics Occupational Outloook Handbook. This rate of growth is much faster than that of other professions.