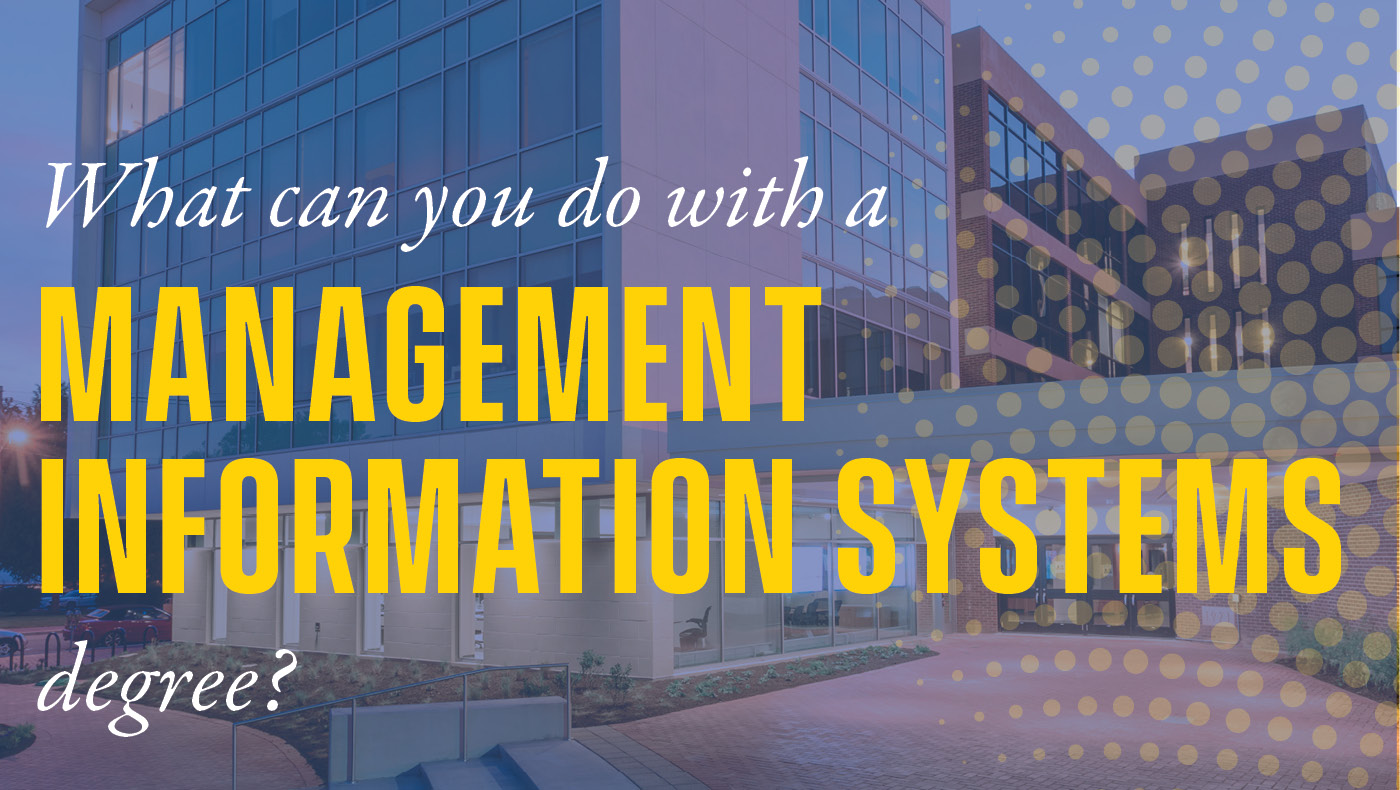 A strong background in management information systems (MIS) prepares students to spot business trends and help companies achieve success. The University of Delaware's Alfred Lerner College of Business and Economics teaches students to analyze needs, design user interfaces and develop custom database systems to help businesses run faster and smoother. 
Students who like a challenge, want to be an innovative business leader and enjoy solving business problems with creative, high-tech solutions will thrive in the MIS program.
What is MIS?
The study of MIS examines the relationships between technology, people and processes in order to achieve a high level of efficiency in a company's management operations. Professionals accomplish this by exchanging data that has been stored and analyzed in information systems for future decision-making use. 
Examples of management information systems include: process control systems, human resource management systems and office automation systems, among others. 
Is MIS a good career?
Students who receive a bachelor's degree in MIS have the chance to continue their education or start a full-time position. Organizations of all sizes need managers with MIS backgrounds for their combined expertise in computer science, business and management information systems. 
Those choosing to further their education can receive a master's degree in information systems and technology management or pursue various business or legal fields. 
How much can you make with a MIS degree?
After graduating in 2020, 87% of Lerner's MIS majors were employed and earning a median starting salary of $66,000 or pursuing further education.
What companies are hiring MIS majors?
While there are many options for MIS graduates, the top employers of Lerner's MIS graduates include, but are not limited to:
JPMorgan Chase & Co.

Deloitte

EY

TD Bank

KPMG
MIS degree job titles
Job titles of recently graduated MIS majors from Lerner include, but are not limited to:
Application analyst

Business technology analyst

Computer systems analyst

Cyber security analyst

Database administrator

Information security manager

Information systems manager

IT consultant

Technical support specialist

Technology analyst

Web developer
Are MIS graduates in demand?
According to the United States Department of Labor, employment of computer and information systems managers is projected to grow 10% from 2019 to 2029. This rate is much faster than the average for all occupations.