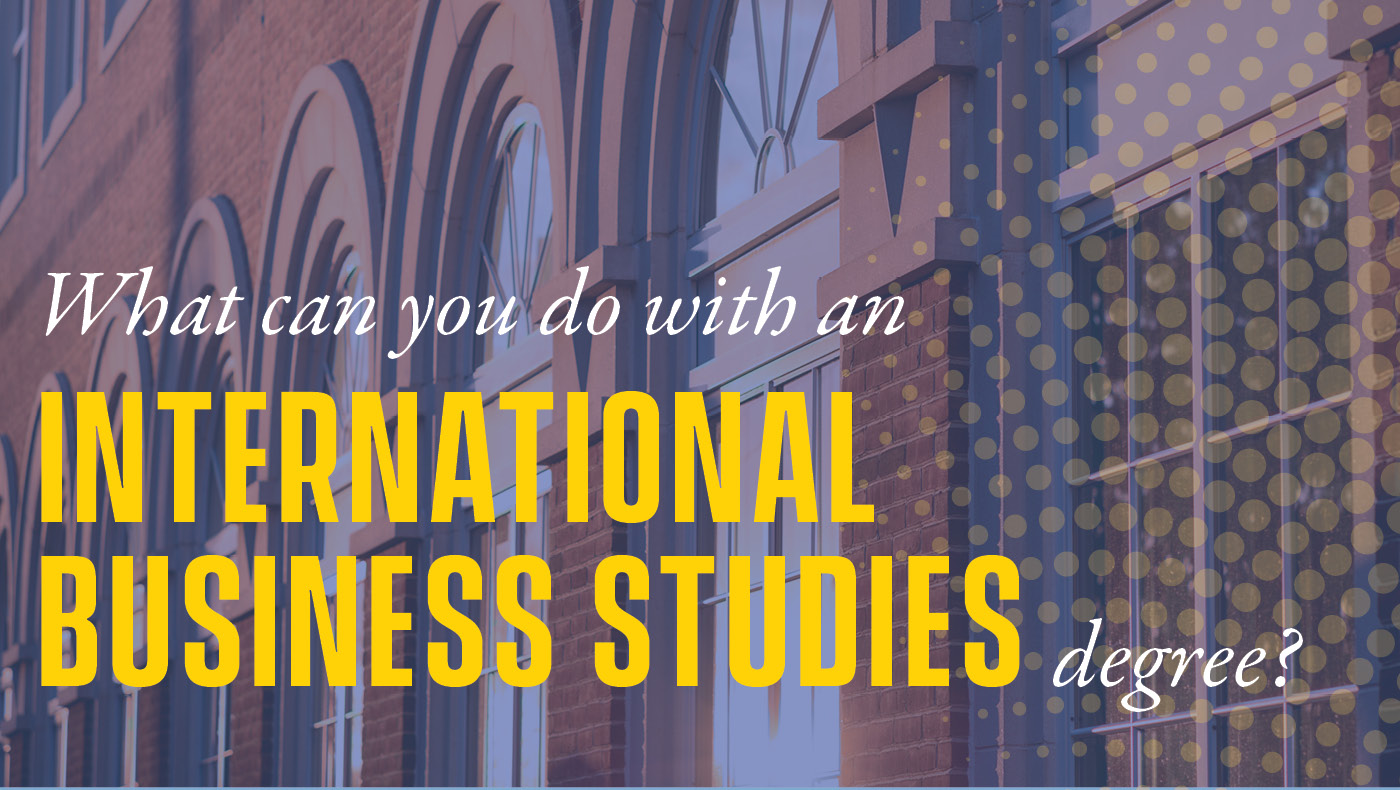 An understanding of international business equips one to successfully conduct business in various regions around the world. The University of Delaware's international business studies major places equal emphasis on both business and international studies through requiring students to immerse themselves in various cultures. Students learn a foreign language and spend a semester abroad while applying business techniques and practices in cultures of their choice.
Students who enjoy living and working in different cultures, speaking different languages and interacting with people from various regions of the world will flourish in the international business studies program.
What is international business studies?
International business studies refers to the study of key business and economic disciplines in a global context. Under international business studies falls the study of the international trade of goods, technology, capital and knowledge.
Is international business a good career?
Students who receive a bachelor's degree in international business studies have the ability to either continue their education or start a full time position. With the ever-evolving global economy and diversifying general environment global mindsets are in demand now more than ever before by organizations of all sorts. Those choosing to further their education can receive a master's degree in international business or pursue an assortment of fields such as business or law.
How much can you make with an international business studies degree?
Within six months of graduating, on average, 94% of Lerner's international business studies graduates are employed (earning a mean starting salary of $50,496) or pursuing further education.
What companies are hiring international business studies majors?
While there are many companies who employ international business studies majors, the top employers of Lerner's international business studies graduates include, but are not limited to:
JPMorgan Chase
Deloitte
Bloomberg
Burlington Stores
CFE International
Macy's
What are international business studies degree job titles?
Job titles of recently graduated international business studies majors from Lerner include:
Analyst
Account Executive
Sales Representative
International Customer Relations
Global Business Services Consultant
Language and Culture Assistant