MBA Major in Healthcare Management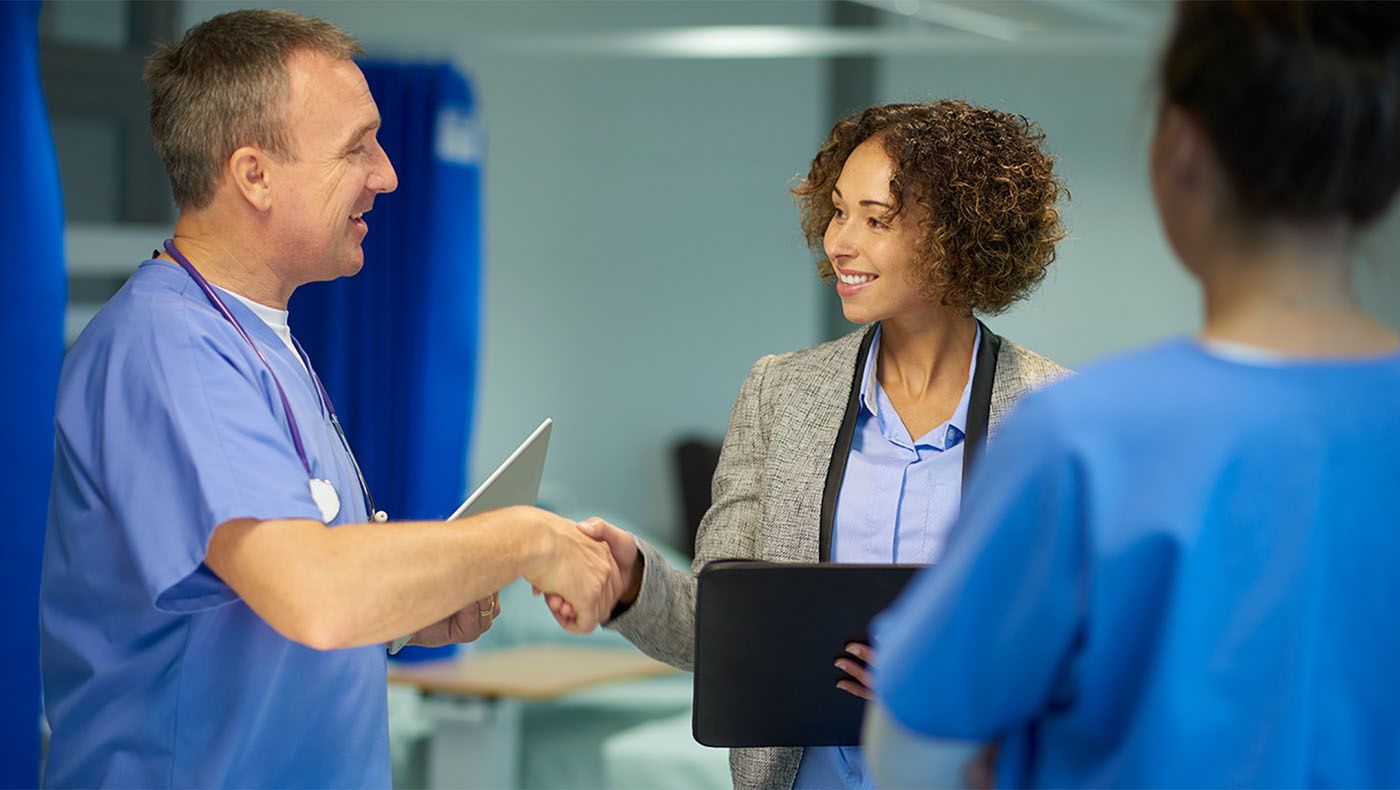 Get the specialized training you need to lead healthcare organizations.
According to U.S. Department of Labor Bureau of Labor statistics, jobs in the healthcare sector are projected to grow by 15% between 2019 and 2029. This rate of growth is more than twice as fast as that of the general economy, and means the creation of 2.4 million new jobs.
The Lerner MBA's core business courses and professional development classes give you a solid base of business management knowledge. By choosing the healthcare management major, you'll prepare for a career in health administration, whether you are currently working in healthcare or interested in entering the rapidly growing healthcare industry.
Program Highlights
Gateway Location
A health administration graduate degree is your gateway to opportunities at some of the nation's top healthcare employers located near Delaware – in Washington D.C., Baltimore, Philadelphia, New Jersey and New York.
Online Format
The courses for the MBA with major in healthcare management are taught in a convenient online format.
Program Requirements
This MBA major requires 5 healthcare graduate courses. All courses are worth 3 credits unless otherwise stated.
Courses (15 credits)
HLTH 844 – Population Health Informatics
HLTH 813 – Leadership & Innovation in Population Health
HLTH 843 – Policy & Finance for Healthcare Delivery
HOSP 615 – E-Service Management in Healthcare
HOSP 640 – Patient Experience & Engagement
Career Opportunities
A healthcare MBA builds your expertise in both health and business, preparing you for a career in the public or private sector, in fields such as:
Healthcare administration
Healthcare reform
Informatics
Population-based healthcare
E-service delivery
Medical practice administration
Healthcare systems management
Patient experience management
Healthcare analysis
Healthcare administrator
News
---
Admissions Information
Learn more about MBA admissions requirements, deadlines, tuition and financial aid available to you.