MBA Major in Healthcare Management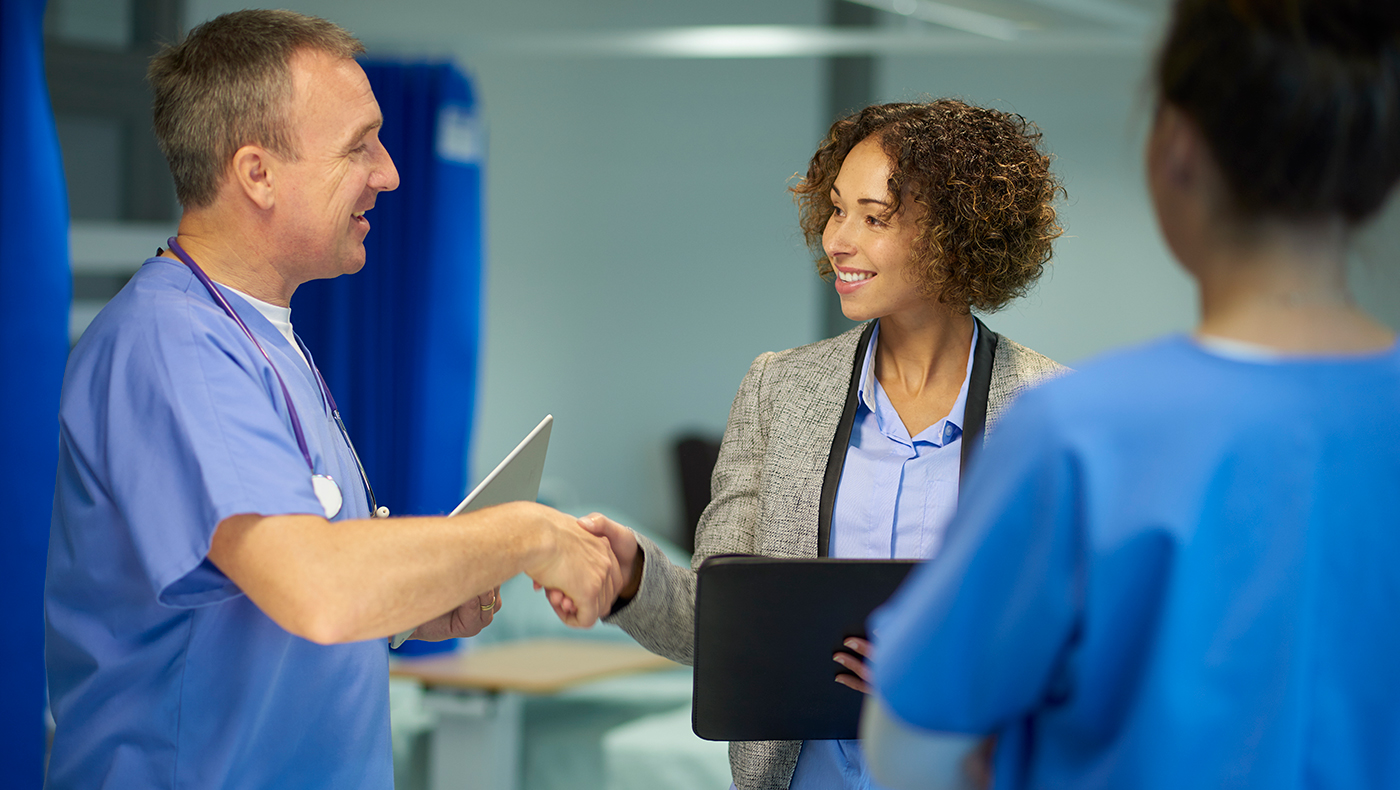 Get the specialized training you need to lead healthcare organizations.
Opportunities in the healthcare industry continue to grow even when opportunities in other sectors decline.
According to U.S. Department of Labor Bureau of Labor Statistics, between 2019 and 2029, jobs in the healthcare sector are projected to grow by 15 percent. This is a rate of growth more than twice as fast as that of the general economy, and means the creation of 2.4 million new jobs in the near future.
The healthcare sector is expected to become the largest employing sector during the next decade, overtaking the state and local government major sector and the professional and business services major sector.
The Lerner College's fully integrated MBA in healthcare management offers opportunities for professionals in healthcare to develop their business and leadership skills, as well as opportunities for professionals interested in entering the rapidly growing healthcare industry.
AVERAGE SALARY

$83,357

96% of all students rated their overall educational experience within the Lerner Graduate and MBA programs as excellent or good
Program Highlights
Gateway Location
Some of the nation's top healthcare employers are located near Delaware, just a few hours from Washington D.C., Baltimore, Philadelphia, New Jersey and New York. Lerner is your gateway to opportunities up and down the East Coast corridor.
Build Expertise in Health and Business
This program, taught by faculty from both Lerner and UD's College of Health Sciences, will help you to gain a competitive edge and learn about critical issues facing healthcare today like:
Healthcare reform
Population-based care
Informatics
E-service delivery
Patient experience
Online Format
The courses for the MBA with major in healthcare management are taught in a convenient online format.
Program Requirements
MBA majors require 5 courses in a particular field. All courses are worth 3 credits unless otherwise stated.
Courses (15 credits)
HLTH 844 – Population Health Informatics
HLTH 813 – Leadership & Innovation in Population Health
HLTH 843 – Policy & Finance for Healthcare Delivery
HOSP 615 – E-Service Management in Healthcare
HOSP 640 – Patient Experience & Engagement
Career Opportunities
Prepare for a number of careers in both public and private sectors – from nonprofit hospitals to Fortune 500 companies – healthcare suppliers, pharmacies, insurance providers and more.
Healthcare administrator
Medical practice administrator
Director of operations
Senior business associate
Healthcare systems manager
Healthcare analyst
Quality service manager
News
---
Admissions Information
Learn more about MBA admissions requirements, deadlines, tuition and financial aid available to you.