MBA Programs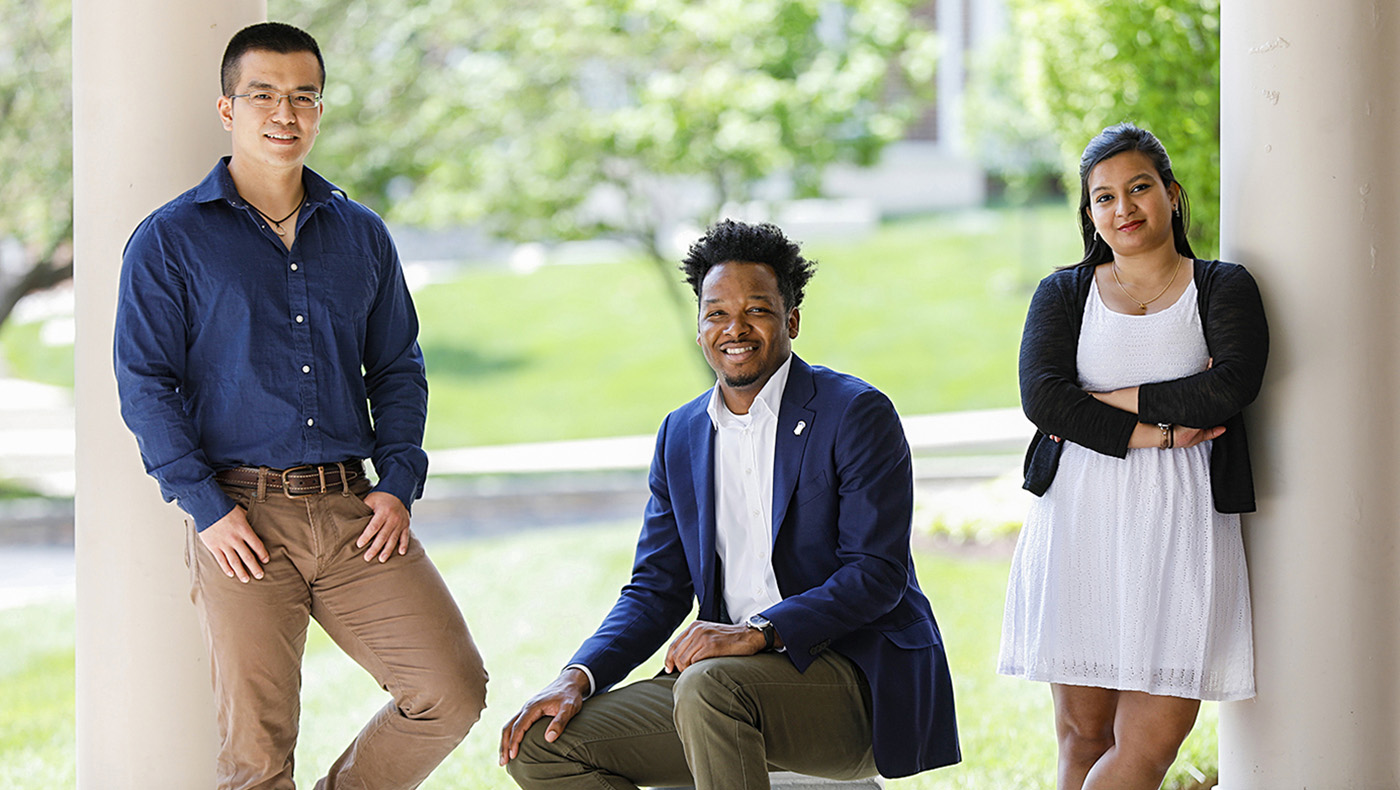 The UD Lerner MBA invests in your success.
If you are looking to enhance your leadership skills or your technical knowledge, the UD Lerner MBA helps you achieve your career goals and provides a personalized roadmap for your next step.
In fact, 61% of our MBA students changed careers, received a promotion or received a raise while pursuing their degree. The average salary of Lerner MBA graduates is $88,230 (5-year average). Our top-ranked program provides you a rock-solid foundation in business management knowledge, techniques across essential business functions and the flexibility to specialize in majors or concentrations. And we do all of this by providing you with the best value for your investment.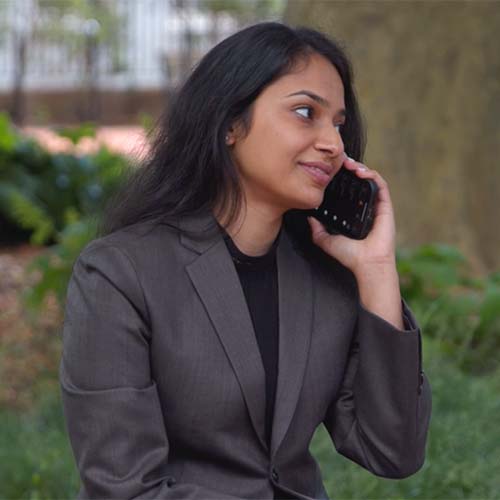 Becoming better leaders
In this video, University of Delaware MBA alumni Gervan Williams, Lisa Weaver, Alex Brooks and Bhoomi Gada discuss how the Lerner MBA helped them to grow as leaders and discover their passions.

Watch the video
UD Lerner MBAs Earn More
Our staff are committed to creating the best MBA program for you. We offer personalized mentoring, dedicated career services and advising staff to help every student succeed. Through events and internships, you'll join Lerner in its partnerships with many top financial institutions – JPMorgan Chase, Barclays and Citi, among others.
And as a Lerner MBA graduate, you will be joining a network of 30,000 alumni around the country and across the world. Our graduates find financial success, too. Lerner MBA alums from Class of 2022 earn an average salary raise of $19,000 while pursuing their degree.
AVERAGE SALARY

$88,230 (5-year average)

95% of all students rated their overall educational experience within the Lerner Graduate and MBA programs as excellent or good
Visit Career Outcomes of Lerner MBA graduates to see more top employers, job titles, salaries and locations.
Stay Near, Go Far
Take advantage of career and networking opportunities in the strategic Delaware location — one of the nation's most important centers of business — within a few hours of Washington D.C., Baltimore, Philadelphia, the growing tech scene of Wilmington, Delaware and New York City. The same faculty that are teaching you in the classroom are helping business worldwide with actionable research.
Customize Your UD Lerner MBA
Required Courses (29 credits)
The business core courses and professional development seminars ground you in business knowledge, skills and techniques.
Business Core Courses
ACCT 600 – Financial Reporting and Analysis
BUAD 620 – Fundamentals of Analytics
BUAD 631 – Operations Management and Management Science
BUAD 640 – Ethical Issues in Domestic and Global Business Environments
BUAD 670 – Managing People, Teams and Organizations
BUAD 680 – Marketing Management
BUAD 690 – Corporate Strategy
ECON 603 – Economic Analysis for Business Policy
FINC 650 – Financial Management
Professional Development Seminars
BUEC 601 – Building Emotional Intelligence and Critical Thinking (1 credit)
BUEC 603 – Communicating, Branding and Career Networking (1 credit)
Electives (15 credits)
Choose your own electives for a custom, broad education in business management, or specialize in a business area by choosing a major, concentration, double major, double concentration, or a major/concentration combination. Your MBA advisor can help you choose the best option for you.
Majors and Concentrations
MBA Format Options
Full-Time

Traditional full-time students take three to four courses per semester and typically finish in two years. Funding opportunities are available for top candidates.

Part-Time

Complete your degree in as little as three years by taking one or two courses per semester. Classes are scheduled in the evenings to accommodate your schedule as a working professional.

Hybrid

Mix and match classroom-based and online courses to fit your work/life schedule and complete your degree faster than you would on the traditional part-time plan.

Online

Complete the entire MBA program online in as few as 16 months, with no need to come to campus. Your instructors are the same top-ranked faculty who teach classroom-based courses.
Alternative Format Options
International Students: Conditional Admission Program (CAP)
The Conditional Admission Program (CAP) gives you the opportunity to improve your English skills at UD's English Language Institute before beginning the MBA program. Accepted participants are not required to take the TOEFL exam.
Recent News
---
Admissions Information
Learn more about MBA admissions requirements, deadlines, tuition and financial aid available to you.