MBA Programs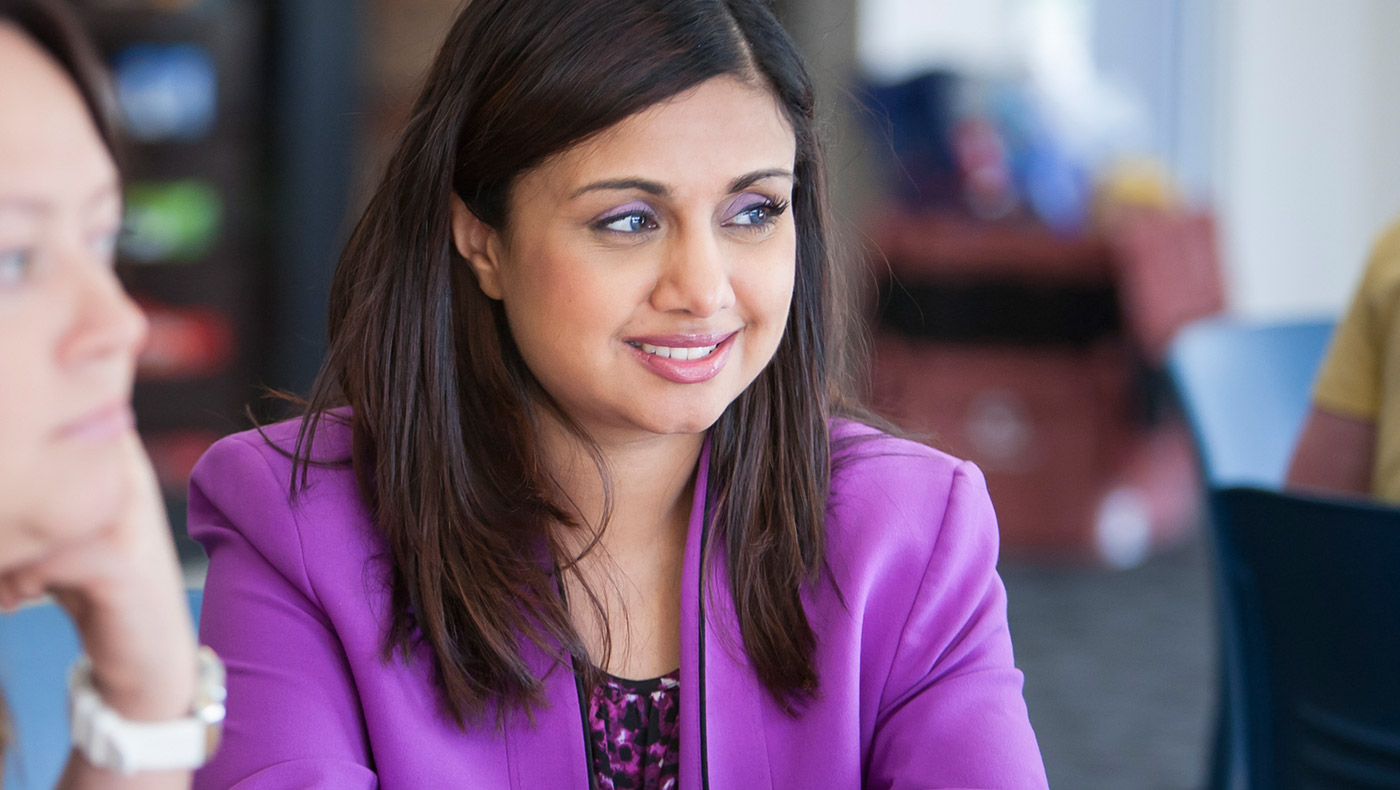 One Lerner MBA, Endless Opportunity
When it comes to selecting an MBA program, you have hundreds of options. What sets the Lerner College MBA program apart and makes us the best choice for you?
We offer outstanding academics and personalized mentorship combined with a unique and stimulating intellectual environment. Our experience-based approach to learning will help you to master new knowledge and skills, expand your career options and enhance your earning power.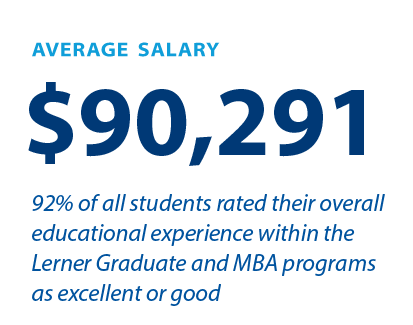 Networks and Partnerships
The Lerner College enjoys active partnerships with many of the country's top financial institutions like JPMorgan Chase, Bloomberg and KPMG, among others. And, as a Lerner MBA graduate, you will be joining a network of 23,000 alumni around the country and across the world. Connections like these are one of the distinct advantages of the Lerner program.
Top Lerner MBA Employers
Lerner graduates find employment around the country and the world in a wide variety of industries. Earning an MBA is an investment in your career – it increases not only your business knowledge, but makes you more employable and helps you earn more. The average starting salary of Lerner MBA graduates is $90,291 (2016).

---
Explore the Lerner MBA Curriculum
The 44-credit Lerner MBA is designed to allow you to build a degree that fits your career goals. At the center of the program are the business core courses that give you a rock-solid foundation in business management knowledge and techniques across essential business functions: accounting, analytics, economics, ethics, finance, marketing, operations, organizational behavior and strategy.
Every Lerner MBA student also benefits from two mandatory (one-credit) professional development seminars.
Then, based on your goals, you choose elective courses from one of our MBA Paths.
Required Courses (29 credits)
Business Core Courses
ACCT 800 – Financial Reporting and Analysis
BUAD 820 – Fundamentals of Analytics
BUAD 831 – Operations Management and Management Science
BUAD 840 – Ethical Issues in the Business Environment
BUAD 870 – Managing People, Teams and Organizations
BUAD 880 – Marketing Management
BUAD 890 – Corporate Strategy
ECON 503 – Economic Analysis for Business Policy
FINC 850 – Financial Management
Professional Development Seminars
BUEC 601 – Building Emotional Intelligence and Critical Thinking (1 credit)
BUEC 603 – Communicating, Branding and Career Networking (1 credit)
Electives (15 credits)
The Lerner MBA includes 15 credits of elective courses. You can choose your own electives for a custom, broad education in business management. Or, you can specialize in a business area by choosing a major or concentration option.
MBA
Five electives you select for a broad MBA education
MBA with major
Five pre-selected electives for depth of study in one area
MBA with concentration
Three pre-selected electives for concentrated study in one area, plus two electives you select
MBA with dual concentration
Two concentrations: six pre-selected courses (requires 47 credits)
---
MBA Format Options
Alternative Format Options
Pathways Program
Start preparing for your MBA as soon as possible with our Pathways Program, which allows admitted students to take up to three courses in one academic year while preparing for the GMAT.
International Students: Conditional Admission Program (CAP)
The Conditional Admission Program (CAP) gives you the opportunity to improve your English skills at UD's English Language Institute before beginning the MBA program. Participants who are accepted are not required to take the TOEFL exam.
Dual Master's Degrees
In today's global, high-tech business environment, employers seek individuals with expertise in more than one field. The Lerner dual and joint graduate degree programs enable you to combine the strategic business skills of the MBA with a variety of other disciplines.
Accelerated Degree Programs (4+1)
With an accelerated degree program, you can earn both an undergraduate and graduate degree from UD in less time than it takes to complete them separately.
---
Admissions Information
Learn more about MBA admissions requirements, deadlines, tuition and financial aid available to you.