As Blue Hens return to campus for the beginning of the new school year, checking off your #UDBucketList is a fun way to celebrate University of Delaware traditions and build lifetime bonds. Items include everything from rubbing the nose of the Hugh Morris statue in Morris Library to tasting the ice cream at UDairy Creamery.
For students of UD's Lerner College, the Lerner Bucket List offers 10 ways to similarly celebrate and connect with the Lerner community, while making your UD experience the best that it can be. Lerner Blue Hens can kick off their fall semester by checking these items off their lists: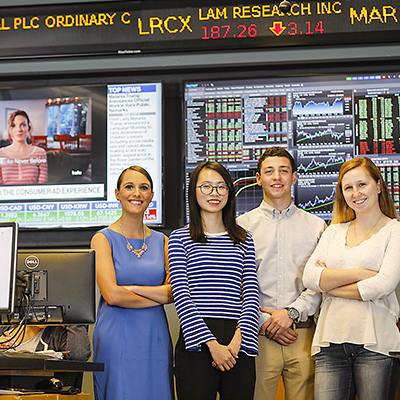 1) Check out the Geltzeiler Trading Center.
For any Blue Hen interested in the financial world, a visit to the Michael and Rosann Geltzeiler Trading Center is a must. This 2,200-square-foot facility is designed to replicate the trading floors in investment banks, brokerage houses and hedge funds on Wall Street, complete with the same computer hardware, software, networks and market data feeds found in every financial institution throughout the world.
Students can sign up for free workshops and training at the center to master industry software like FactSet and Bloomberg. And to spend even more time in the trading center, join the Blue Hen Investment Club to help manage their $1.8 million in assets.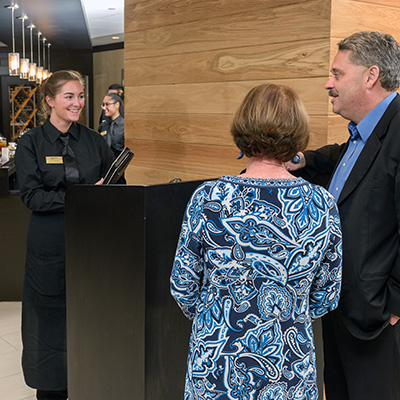 2) Experience Blue Hen fine dining at Vita Nova.
At Vita Nova, Lerner's student-operated gourmet restaurant, you can taste delicious dishes in the midst of our hospitality department's learning laboratory. With students working in all restaurant positions, options include a lunch buffet, an elegant four-course dinner, a three-course theatre menu and a small plate menu.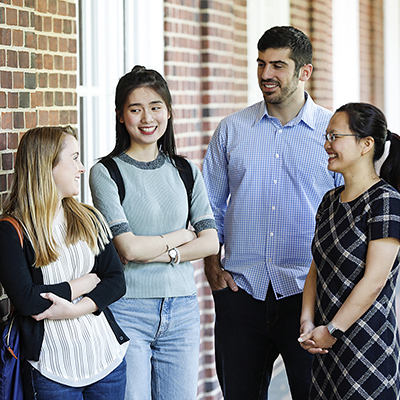 3) Join a Lerner student group.
Lerner registered student organizations (RSOs) are great places to make career connections and new friends. Groups are open to both undergraduate and graduate students, from the Accounting Students Association to Women in Business. And groups like the Toastmasters Club can help you improve your public speaking and networking skills. If you can't decide which RSO is right for you, attend one of the semester's Lerner RSO Fairs to meet group members and learn more.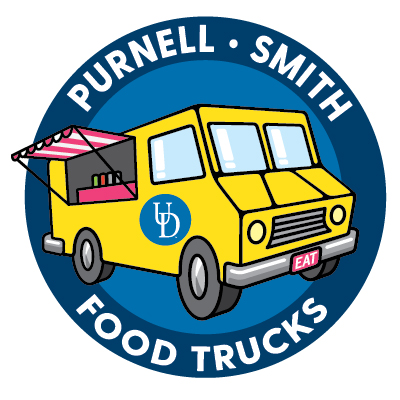 4) Grab a bite from the food carts outside Purnell Hall.
Every Lerner Blue Hen knows the experience of walking past the tantalizing smells of the food carts outside Purnell Hall. Take a break and grab a bite sometime! This can be the perfect place to refuel between classes or during a study session in the courtyard.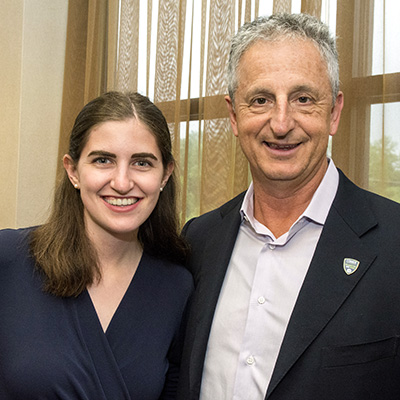 5) Check in with the Lerner Career Services Center.
The Lerner Career Services Center is a unique resource for Lerner students. Be sure to take advantage of its many opportunities, like one-on-one appointments with career coaches. You can also apply to be matched with a professional mentor through the center's Lerner Executive Mentoring Program.
The center also offers undergraduate walk-in hours, and networking and recruitment events on subjects like interviews and professional dining etiquette. Don't miss them!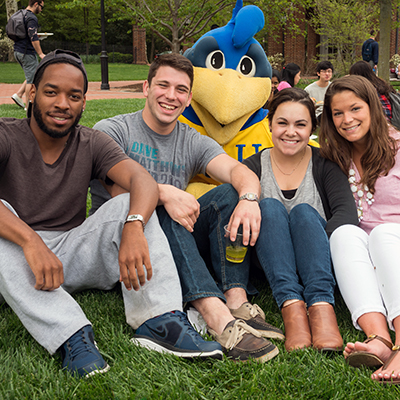 6) Attend the Lerner Student Advisory Picnic and/or WingFest.
The Lerner Student Advisory Board hosts a number of events for the Lerner community, like the Lerner Student Advisory Picnic and the WingFest wing-eating competition. Enjoy fun and food with your fellow Lerner Blue Hens at these events, and if you're up for the challenge, join a WingFest team!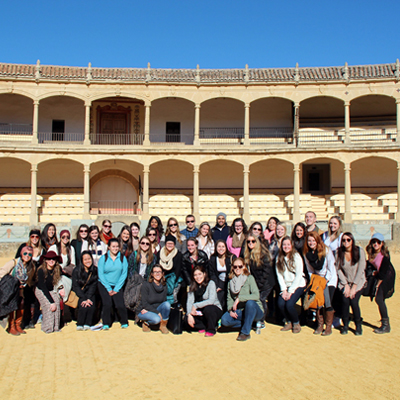 7) Complete a Discovery Learning Experience.
All UD students must complete three Discovery Learning Experience (DLE) credits, which consist of experiential learning outside of a traditional class. Lerner students have a number of exciting DLE options to choose from, including internships, courses and study abroad programs.
If you want to complete Lerner credits while exploring the world, Lerner study abroad programs travel to Australia, Italy, Cambodia, South Africa, Barbados, Spain, Thailand, New Zealand, the Bahamas and more. Scholarships and financial aid are available.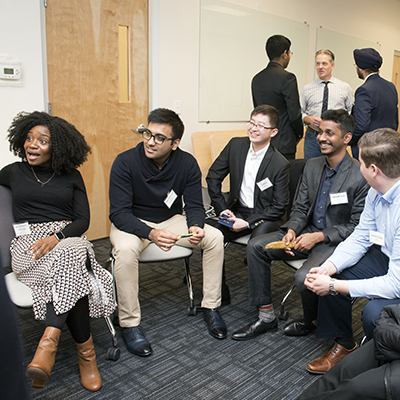 8) Participate in a case and/or pitch competition.
"It pushed me out of my comfort zone." That is how Lerner master's of international business student Naomi Wakiaga described her experience participating in Lerner's Carol A. Ammon Case Competition. As Wakiaga explained, case competitions like these take your learning beyond the classroom by challenging you to create solutions to real-world problems. You'll also have opportunities to network with classmates, faculty and companies from a variety of industries.
Also providing next-level experiential learning are pitch competitions. All Lerner freshmen participate in the 3-Minute Pitch Competition, but don't let your pitch experience stop there. Horn Entrepreneurship at UD offers thousands of dollars in prizes and services at pitch competitions like Hen Hatch. Experiences like these could become key parts of your future career.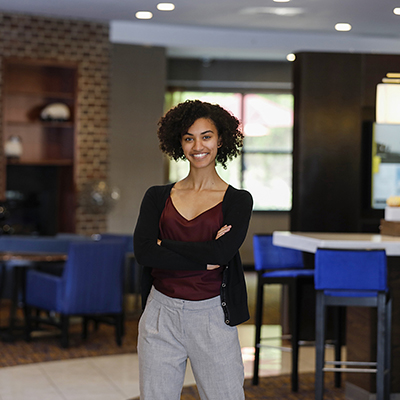 9) Visit the Marriott Courtyard (and try the crab cakes!).
The Marriott Courtyard at UD is home to Lerner's Marriott Center for Tourism & Hospitality and its Hotel Management Lodging Module Practicum for Lerner hotel, restaurant and institutional management (HRIM) students. In this unique program, students gain firsthand experience of the hotel's daily operations by rotating through hotel staff positions.
And the Courtyard has another claim to fame: The hotel's crab cakes have been voted "Best of Delaware" by Delaware Today magazine for seven consecutive years. The most recent review said: "A light binder and subtle seasoning let the sweet flavor of blue crab shine… It's no wonder the hotel has become a go-to, even in a state that is outrageously blessed with great crab cakes."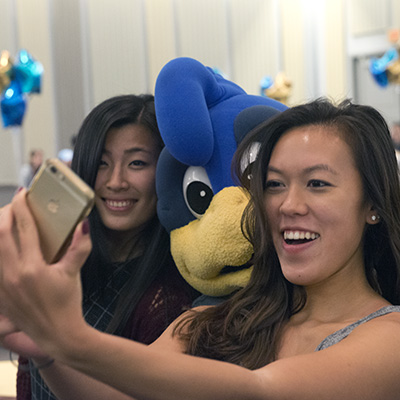 10) Connect with Lerner on Instagram, Facebook, Twitter and LinkedIn.
Keeping in touch with Lerner on Instagram, Facebook, Twitter and LinkedIn is the best way to stay updated on Lerner news, events, research and more. Use our hashtags, like #LernerBiz, #LernerDiversity and #LernerWomen to comment from events or shout out to fellow Blue Hens.