For new and returning Blue Hens,  the University of Delaware is full of big and little traditions, like experiencing UDairy for the first time or rubbing the nose of the Hugh Morris statue in Morris Library, which create lasting memories as part of the #UDBucketList.
UD's Alfred Lerner College of Business and Economics also offers various ways #LernerBiz students can enhance their Life at Lerner and connect with the Lerner community! The Lerner Bucket List provides 10 essential experiences to check off during your time at Lerner. Whether you are a freshman or a senior, all Lerner Blue Hens can follow this list to create long-lasting memories.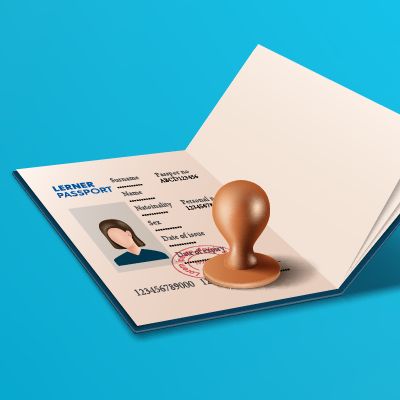 1) Get Your Lerner Business 110 Passport Stamped
All Lerner students learn the basics of business during their freshman year in Business 110, led by Associate Professor of Marketing Julia Bayuk. Lerner's Business 110 class features Passport Events to encourage students to develop professional skills and networking. The passport allows you to access opportunities to learn more about a career, make business connections and actively participate in the Lerner network.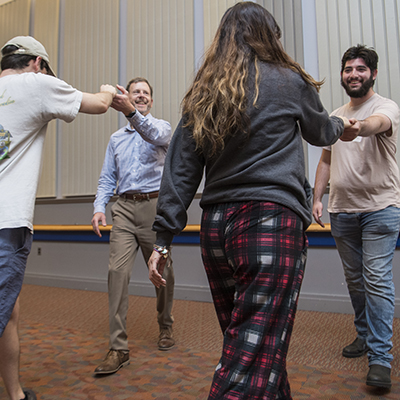 2) Attend a Lerner Diversity Council Event
The Lerner Diversity Council strives to cultivate an inclusive, diverse community where students can appreciate and understand each other's unique backgrounds. The LDC offers various programs and events throughout the year ranging from self-care seminars, professional development lectures and more. Make connections with other students and faculty!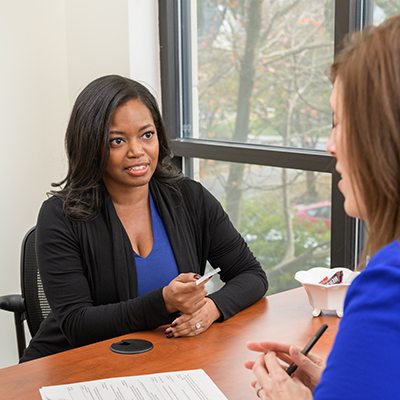 3) Meet with a Lerner Career Services Center Counselor
Visit the Lerner Career Services Center for career guidance! This resource is open to all students looking for opportunities, career advice and more. The center offers walk-in appointments, provides networking events and aids in professional development.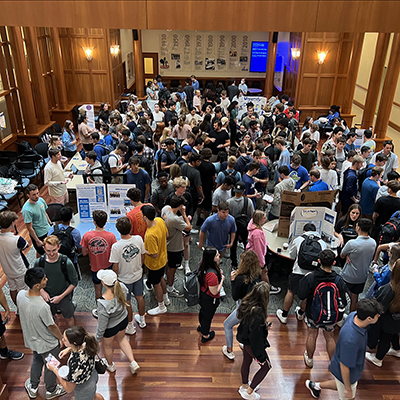 4) Join a Lerner RSO
Joining any of Lerner's registered student organizations (RSOs) is a great way to make connections and meet other Blue Hens! Lerner offers over 20+ unique groups that may pique your interest, from the National Association of Black Accountants (NABA) to Hens of Wall Street. These organizations welcome undergraduate and graduate students.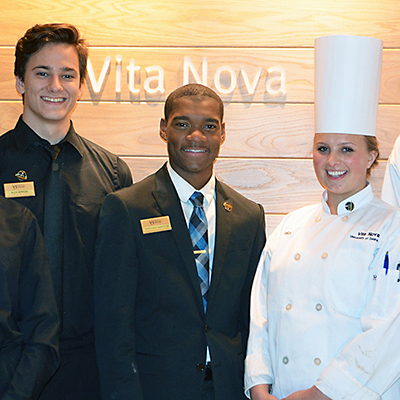 5) Learn About Fine Dining at Vita Nova
Experience fine dining at Lerner's student-run gourmet restaurant. Vita Nova showcases the delicious culinary efforts of Lerner's hospitality department's instructional laboratory. Visit for the fresh, award-winning gourmet cuisine!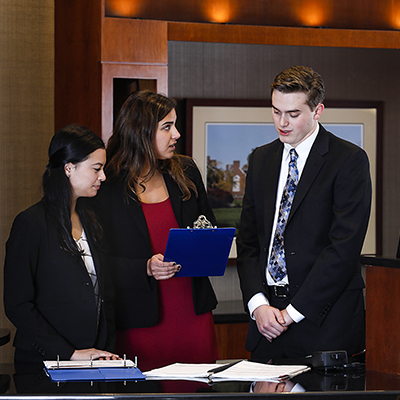 6) Visit the Marriott Courtyard at UD
The Marriott Center for Tourism & Hospitality is located at the Marriott Courtyard at UD and is home to UD's unique Hotel Management Lodging Practicum for Lerner hotel, restaurant and institutional management (HRIM) students. Students gain tangible experience by cycling through staff positions at the hotel.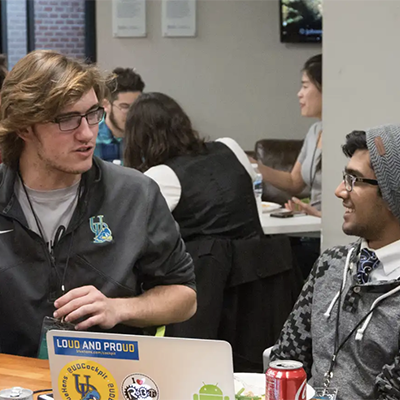 7) Build Your Entrepreneurial Skills at the Horn Venture Development Center
Are you a budding entrepreneur interested in exploring creative innovation and startups? Then join the VDC community sessions offered at Horn's Venture Development Center! These sessions are open to Blue Hens looking to build upon their entrepreneurial skills as well as connect with like-minded peers. Horn Entrepreneurship also offers a multitude of experiential learning opportunities and developmental events.
8) Check out the Geltzeiler Trading Center
Visit the Michael and Rosann Geltzeiler Trading Center to get a look into the world of finance. The center is designed to replicate the trading floors in investment banks, brokerage houses and hedge funds on Wall Street. Students have access to real-time, hands-on professional industry applications and tools and can sign up for free workshops and training.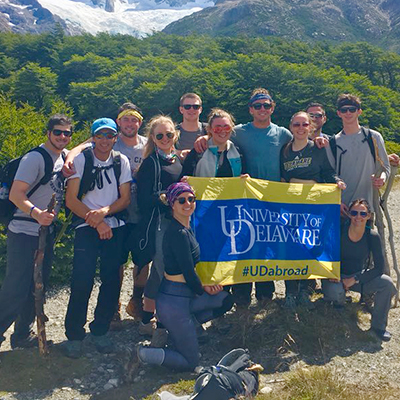 9) Complete a Discovery Learning Experience
All UD students must complete three Discovery Learning Experience (DLE) credits, which consist of experiential learning outside of a traditional class. Lerner students have a number of exciting DLE options to choose from, including internships, courses and study abroad programs.
If you want to complete Lerner credits while exploring the world, Lerner study abroad programs travel to Australia, Italy, Cambodia, South Africa, Barbados, Spain, Thailand, New Zealand, the Bahamas and more. Scholarships and financial aid are available.