Graduate/MBA Career Resources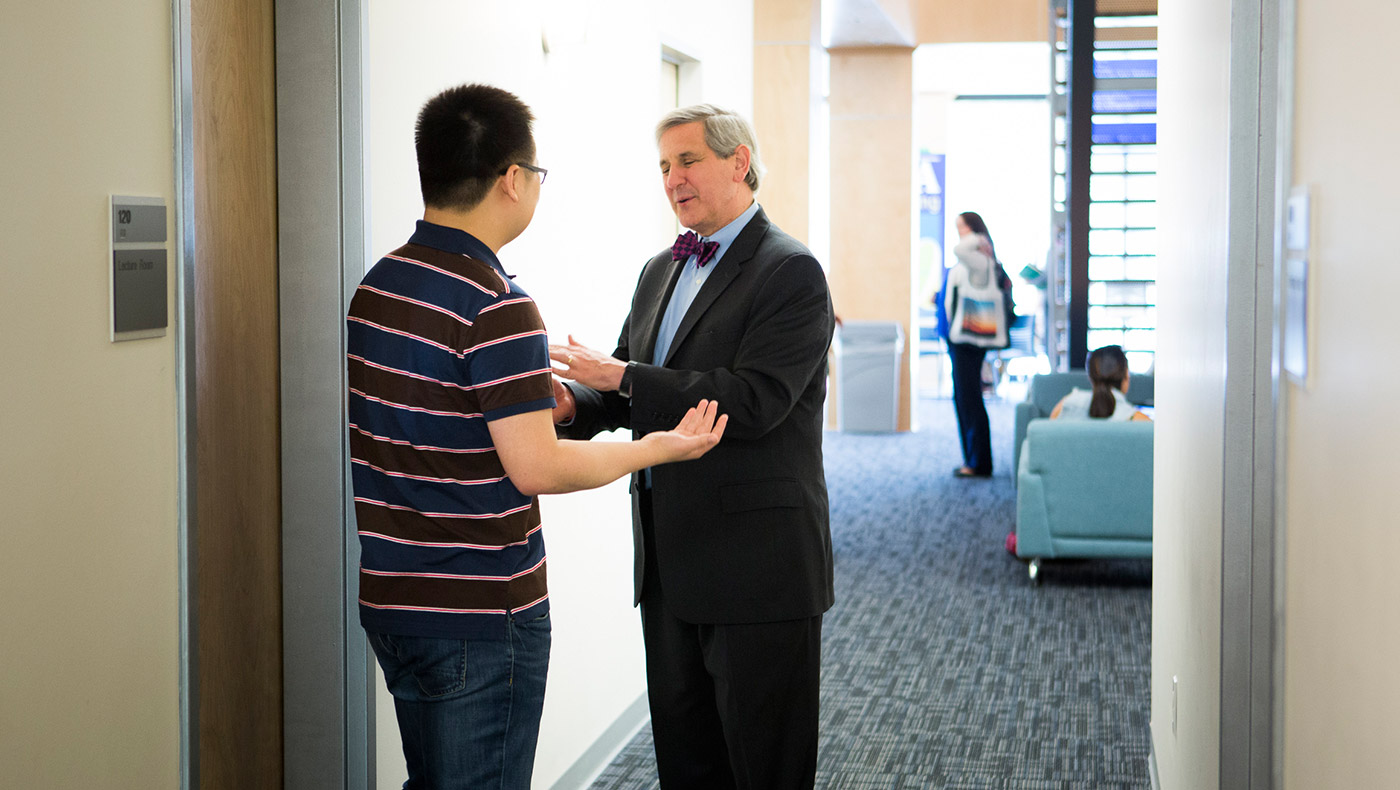 Enjoy a lifetime of benefits: executive mentors, elite internships, career coaching and more.
As a graduate student, you will follow twin paths to career success — working hard in the classroom, and leading your own professional development and job search.
Lerner provides routine opportunities to improve your communication, presentation and other soft skills through networking events and virtual workshops. Prepare to network with business leaders and alumni through speaker series, virtual workshops, mentoring programs and career fairs.
---
Lerner Graduate & MBA Success
---
Meet Your Coach
You will have access to a career coach while a student and after you graduate. Your coach can provide:
Personal career assessments using Career Leader
Information regarding networking events (including virtual options)
Career coaching using Skype, video conferencing, phone and email
Cover letters, email correspondence and resume critiques
Job search strategies and networking options
Job interview advice and salary negotiation
Build Experience
Graduate Executive Mentors Program
The business community has long recognized the value of mentoring as a means of developing both its leaders and its future workforce. Business professionals who act as mentors and role models help students gain insights that allow these students to hone their skills in preparation for successful employment.
Lerner is leading the way with this unique educational resource through its Graduate Executive Mentors Program. This initiative establishes 1:1 mentor-student relationships in which the executive's professional background is complementary to the student's career objectives. Learn More
Corporate Associates Program
The Corporate Associates Program is an elite internship program for full time students that gives top Lerner College graduate students an opportunity to gain valuable on-the-job experience for a leading company.
These positions pay a stipend and include a 50% tuition scholarship.
Once you have accepted an offer of admission, please contact the Lerner College Career Services Office to apply for a Corporate Associates position. Learn More
Gather Resources
These websites and resources can help you as you create your career plan.
Career Leader
Career Leader
assesses your interests, skills and motivators to help you determine the best career path for you.
To take the Career Leaders Assessment, contact Paul Rollison at paulr@udel.edu.
Career Shift
Search jobs from all job boards and all company job postings. (Find this tool on
Handshake.)
Candid Careers
Alumni sharing their unique experiences and advice. (Find this tool on
Handshake.)
Interview System
Simulated online job interviews for students to practice both verbal and non-verbal Communication Skills. (Find this tool on
Handshake.)
Vault
The world's leading source of Career Intelligence to help in your efforts at researching employers, industries and careers. (Find this tool on
Handshake.)
Passport Career
Job Search and country specific resources to help with your career/internship interests around the world and in the USA.  (Find this tool on
Handshake.)