Recruiters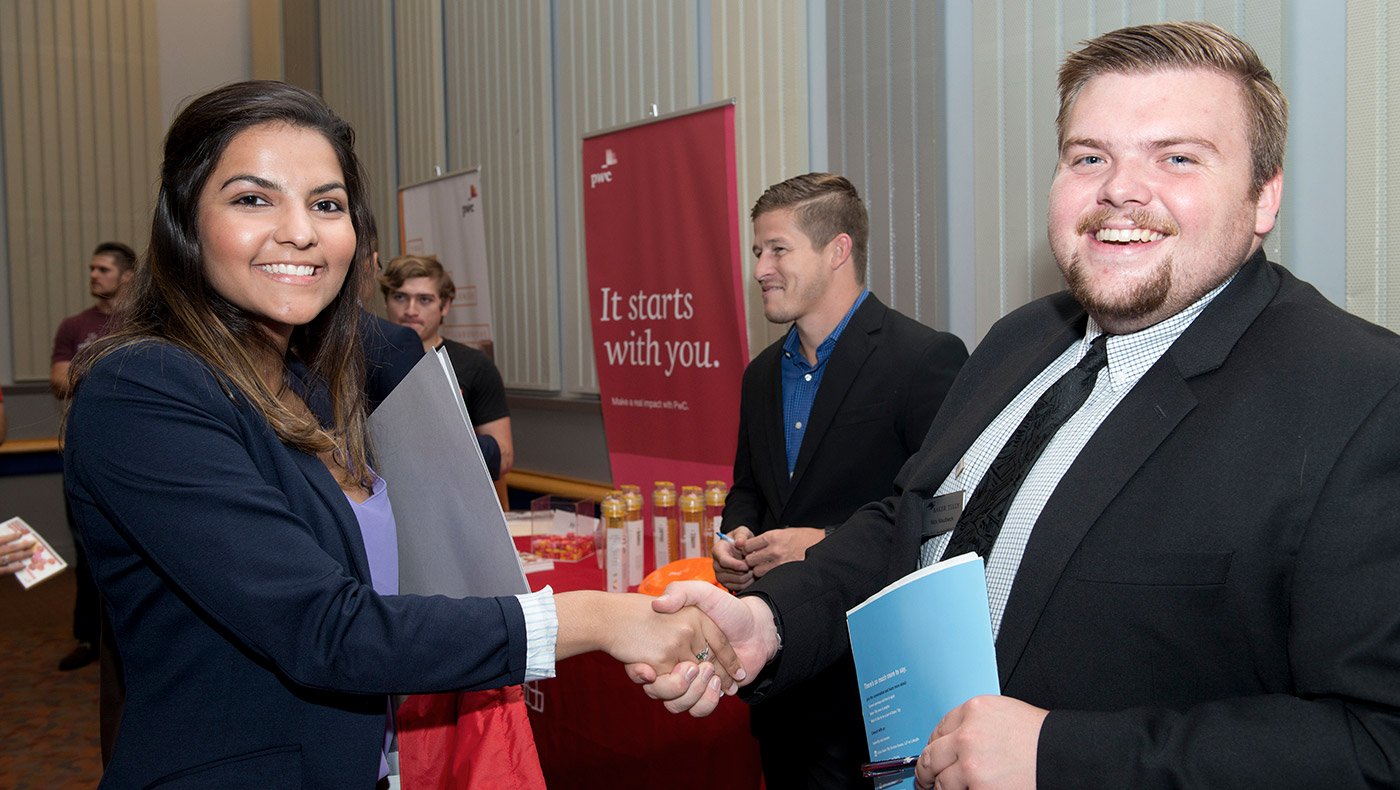 Recruit from a pool of talented undergraduate and graduate business students, advance your brand in the college, and build relationships with faculty and researchers.
Services for Employers
Campus Interview Program
Each year from October through early May, approximately 300 organizations come to the University of Delaware to conduct interviews with graduating students.
The Campus Interview Program uses a pre-screening process that allows you to select only those candidates who meet your hiring criteria.
To participate, contact Ms. Danielle Wenzel, Coordinator of Campus Interview/Resume Referral Programs: 302-831-8838 or wenzeldn@udel.edu.
Posting a Job
Post your internship, part-time, summer and/or full time job opportunities in Handshake. This job posting board is central to University of Delaware students and alumni. You can register and post your position on the employer portal.
Career and Job Fairs
The UD Career Services Center offers over 10 career fairs every year.
Graduate Internship Program
Strengthen your competitive advantage by hiring Lerner graduate students as interns. From hiring top academic talent to extending your research and problem solving capabilities, you'll enjoy a relationship with tangible and measurable results.
To join the Graduate Internship Program or advertise a position, please contact: Paul Rollison, at paulr@udel.edu or 302-831-1072.
Program Details
As the employer, you are expected to provide the graduate intern with work assignments of truly professional nature consistent with the approved job description.
Near the end of each term, submit a formal performance evaluation which is designed to serve as the basis to retain the intern for the next term.
Graduate interns may start work at the outset of any term. The intern works an average of 20 hours per week while attending school in the fall and spring terms. During the summer, interns may work up to 40 hours a week.
Cost
$9,950 per student per term
Non-profit organizations: $9,141 per student per term
The University matches the employer's contribution with a tuition scholarship for each term of program participation. The fee also provides for student payroll and insurance expenses and program administration costs. Payment is due upon receipt of invoice issued by the University of Delaware.
---
Contact
Jill Gugino Pante, M.Ed.
Director, Lerner Career Services Center
jgugino@udel.edu
302-831-3161