Women's Leadership Initiative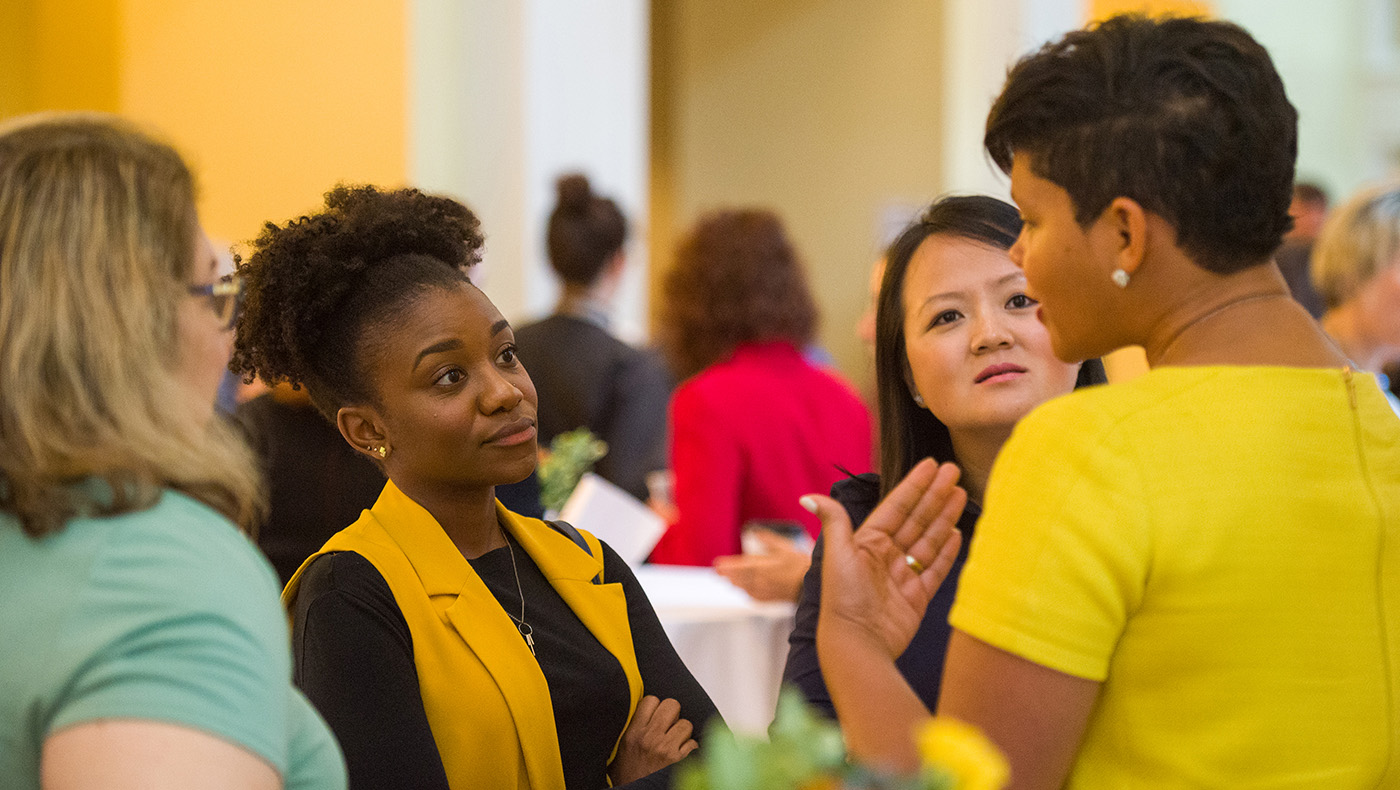 The Women's Leadership Initiative envisions a world where gender equity advances opportunities for all.
Diversity matters. Different perspectives, thoughts and ideas lead to more sustainable, creative and powerful groups and institutions. Women's influence can make a difference in the world, yet we still face discrimination, pay inequities, and remain a minority in leadership roles. In fact, at the rate we are going, it will take 170 years to reach global gender equality in health, education, economic and politics. However, companies with 50% of women in senior operating roles show a 19% higher return on equity.
The Women's Leadership Initiative works with students, faculty, alumni and the executive community to address these issues by creating conditions for people to become gender savvy, enabling women to have more confidence and competence in achieving their goals and men to have greater understanding of how and why to support women.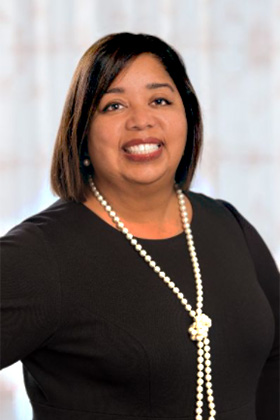 Programs
See our calendar listings for additional programs and opportunities.
RISE UP: UD's Leadership Forum for Women
Ready to advance your leadership to the next level?
RISE UP
, our executive education program, advances mid-career women in their leadership journey. We draw on our 3C Model of Leadership to help women build clarity of vision for where they want to go, competencies and skills to implement their visions, and communities of peers and mentors to support them along the way. To date, over 30% of the women who have attended the Forum have changed roles or assumed new responsibilities within a year of the program.
Women's Leadership Online Certificate Program
Organizations benefit from diverse leadership, but many women continue to face a variety of challenges in their leadership journey. This timely, interactive program provides resources, mentorship and a dynamic forum where participants can develop clarity, competence and community to support their leadership goals. Expert facilitators lead focused cohorts of 10 women or fewer through the program to enable deeper learning and to build strong professional networks through small group settings. Visit the
Women's Leadership Online Certificate Program
page for more information and to register.
WLI Webinar Series
We face unprecedented times as the pandemic, economic challenges and calls for social change converge to create chaos and uncertainty in our workplaces and personal lives. Now, more than ever, women need to be in places where decisions are made and where change can happen. Join us for a curated webinar series featuring conversations with leading experts who share insights about how you can meet these challenges to effectively and successfully lead in these times. Visit the
Webinar Series
for more information, to register for any of the webinars, and to link to videos of our past webinars.
Ascend: Empowering Female Students for Success
The
Women's Leadership Initiative ASCEND certificate program
provides insightful and engaging topics that will develop your leadership skills and give you invaluable opportunities for networking with professional women and other UD students. ASCEND is open to any UD undergraduate students who identify as female. Participants joining for the full program can earn a certification of completion.
Female Faculty Connections: Lerner's female faculty networking group
The Lerner Female Faculty Connections group meets six times a year, creating opportunities for female faculty to learn from and connect with one another. For more information and dates for our meetings, please contact Dr. Amanda Bullough at
bullough@udel.edu
or Women's Leadership Initiative at
womensleadership@udel.edu
.
News: Women's Leadership Initiative
Advisory Board
Thank you to the WLI Advisory Board for providing governance, advice and support for all of our activities.
Advisory Board Members
Emily Barrosse '81
Founder and CEO
Bold Story Press

Kristen Clendaniel Clark '90
Founder & President
Bouquet Garni Consulting, LLC

Richard Corcoran '98
Managing Director / Private Wealth Advisor
Morgan Stanley

Tamara Ganc '94
Sr. Learning Solutions Expert
McKinsey & Co.

Maria Gunther
CEO, Chief Client Services Officer
Trellist, Inc.

Arlene Hogan '76
SVP (retired)
State Farm

Charlie Horn '75
Founder and Chairman
5Lights Group

Terri Kelly '83
CEO (retired)
W.L. Gore & Associates, Inc.

Mary Ellen Payne '78
SVP, Sales & Marketing (retired)
Verizon

Bonita E. Penn
Family Nurse Practitioner
St. Francis Hospital

Jennifer Rowland '90
Chief Financial Officer/Chief Audit Executive, CPA, CMA
Girls With Impact

Susan Sears '78
Global VP, Diversity & Inclusion (retired)
Kimberly-Clark Corp.

Michael Sicuranza '95
President
Affinity Wealth Management, LLC

Amy Stengel '96
Head of Learning and Development
Best Egg

Nicole Jeter West '99
Head of Marketing and Brand Engagement
LA28

---
Contact
For more information about the initiative or any of its programs, contact: