Hospitality Business Management High School Dual Enrollment Course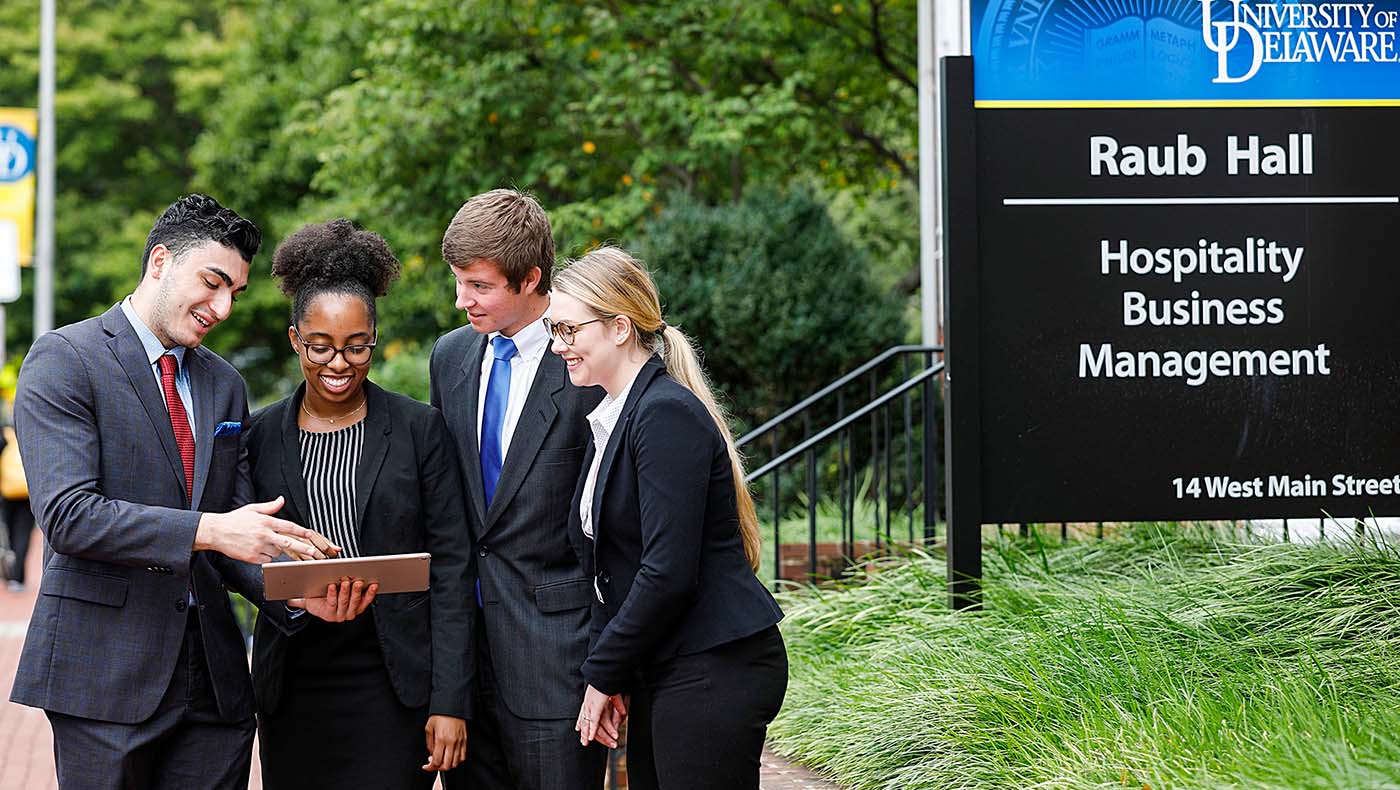 Learn and excel in a college-level hospitality business course while in high school.
The Department of Hospitality and Sport Business Management is pleased to offer the HOSP 180 – Introduction to Hospitality Business Management dual enrollment course.
During this 3-credit virtual course, you'll learn about one of the top 10 industries in the world and one of the top 5 industries in the state of Delaware. You'll explore industries and careers in tourism, hotels, restaurants, casinos, country clubs, event and meeting management and more. And, you'll hear from top executives/leaders in this exciting and growing field.
Cost: $75 per student
Textbook: Provided online (through Canvas) at no charge to the student
When: Offered in UD's Fall or Spring semesters
Program Highlights
Save money on tuition costs
Earn transferrable UD credits at a reduced rate
Prepare for college and career while in high school
Program Requirements
To qualify for the dual enrollment course, you must:
Be a state of Delaware high school junior or senior
Have a 2.8 GPA or higher
Be recommended by your school
Hospitality Management Majors at Lerner
By participating in the HOSP 180 dual enrollment course, you'll gain a good foundation on what it takes to be a professional in the hospitality industry. From there you can consider applying to one of the Lerner College's hospitality management majors:
Learn More
To learn more about enrolling in HOSP 180, please contact our hospitality administrative team.
hospitality-dept@udel.edu
302-831-6077