Why Lerner Hospitality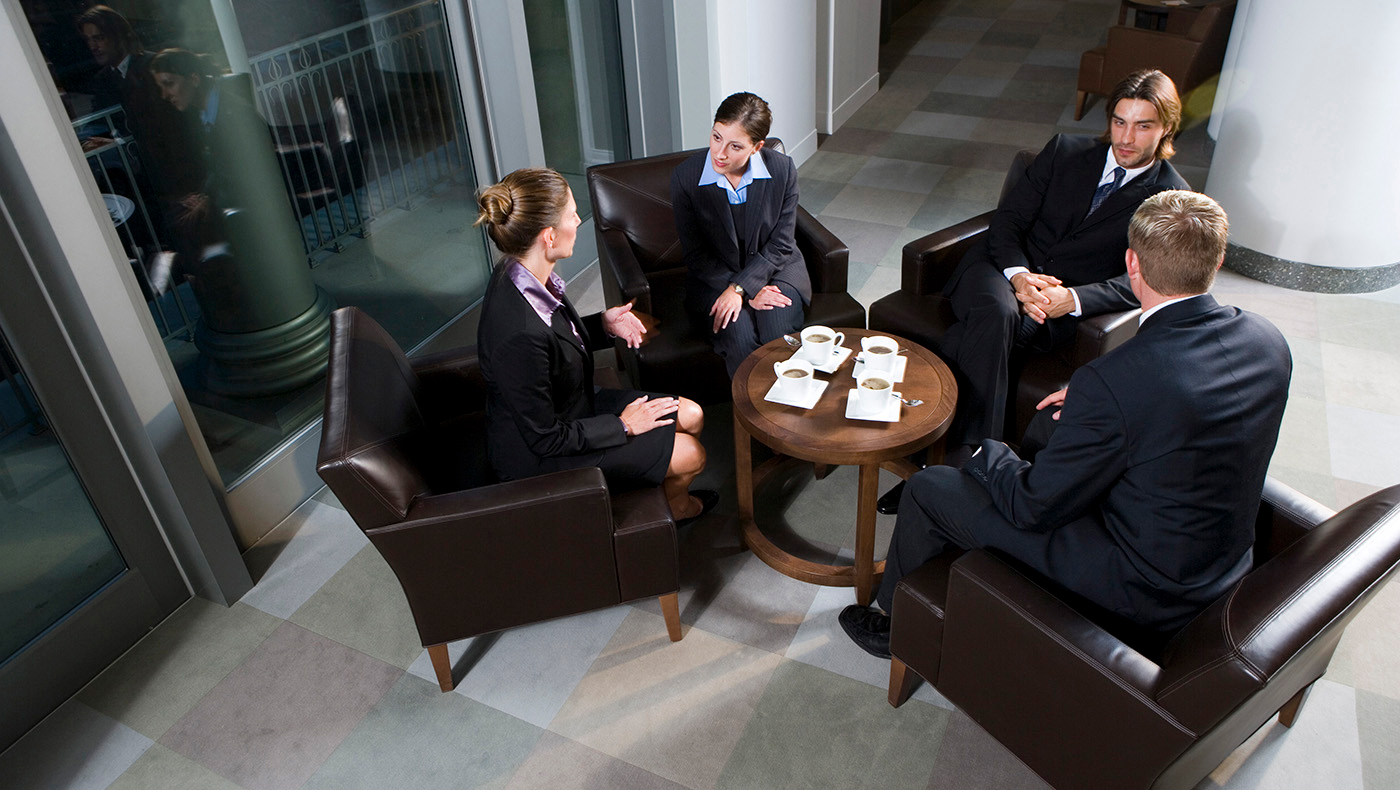 Large enough to lead and small enough to care.
The Lerner College hospitality and sport business management department (HSBM) is ranked 4th among hospitality programs in the country and in the top 25 in the world. Our resources – of faculty, facilities and learning experiences – make us a leader among hospitality programs, yet we pride ourselves on how we care for each student personally. You can see this combination of excellence and personal attention not only in our students, but in the success of our graduates.
Experience-Driven Learning
We believe in learning by doing. Our students make the transition from student to professional effortlessly because of the real-world learning experiences they have during their time at the Lerner College. From our high-tech facilities to our advanced practicums, opportunities for hands-on learning are woven throughout the curriculum.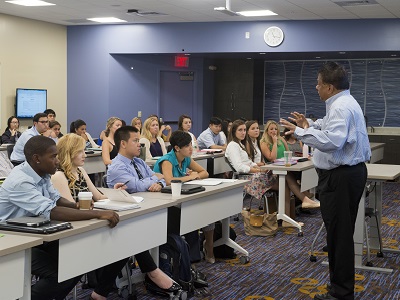 Marriott Center for Hospitality and Tourism
The
Marriott Center for Hospitality and Tourism
includes the state-of-the-art ALICE (Advanced Learning Interactive Classroom Environment) classroom and the
Courtyard Newark at the University of Delaware
. During the Lodging Practicum, students apply what they've learned as they rotate through different staff positions in the hotel. Many recruiters attribute our students' strength in comparison to graduates of other programs to the first-hand experience they build here.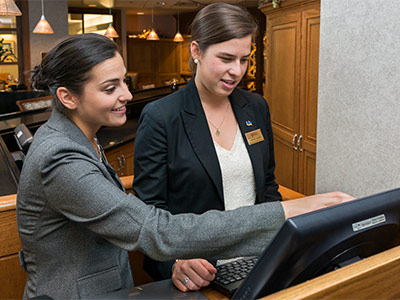 Vita Nova Restaurant
Vita Nova fine dining restaurant
serves as a learning laboratory for students as they gain hands-on experience operating the kitchen and dining room. It also happens to be ranked in the Top 5 fine dining restaurants in the Philadelphia area by OpenTable.com.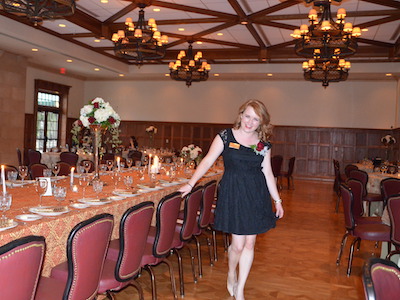 Event Management Practicum
Students interested in creating successful and memorable events get hands-on experience during the Event Management Practicum. The practicum, coordinated by faculty and supervised by professional meeting planners, involves students in the planning and delivery of key events at the university.
Prepared for Success
All of this preparation adds up: 98% of hospitality business management graduates were employed or pursuing further education after graduating in 2021.
Supporting their search for the right job is our own hospitality-dedicated career fair and our annual networking event. Both draw leading recruiters from the industry like Marriott, Hilton, Hyatt, Aramark, Great American Restaurants and more. Students are also exposed to industry leaders through the Paul Wise Distinguished Speaker series, which brings industry leaders to the classroom.
Study Abroad
A variety of UD Winter and Summer Session programs take students around the globe, experiencing other cultures in places such as Australia, Barbados, Costa Rica and South Africa. For example, students can spend a semester abroad in Switzerland at the Swiss School of Tourism and Hospitality.
Analytical Careers
Another exciting facet of the hospitality industry is the opportunity for analytical careers such as digital marketing, consulting and valuations, revenue management and more. In the hospitality industry management major, students are introduced to a wide range of analytics-based topics. Students are mentored by successful alumni, which prepares them for employment as they get closer to graduation.