MBA Major in Entrepreneurial Studies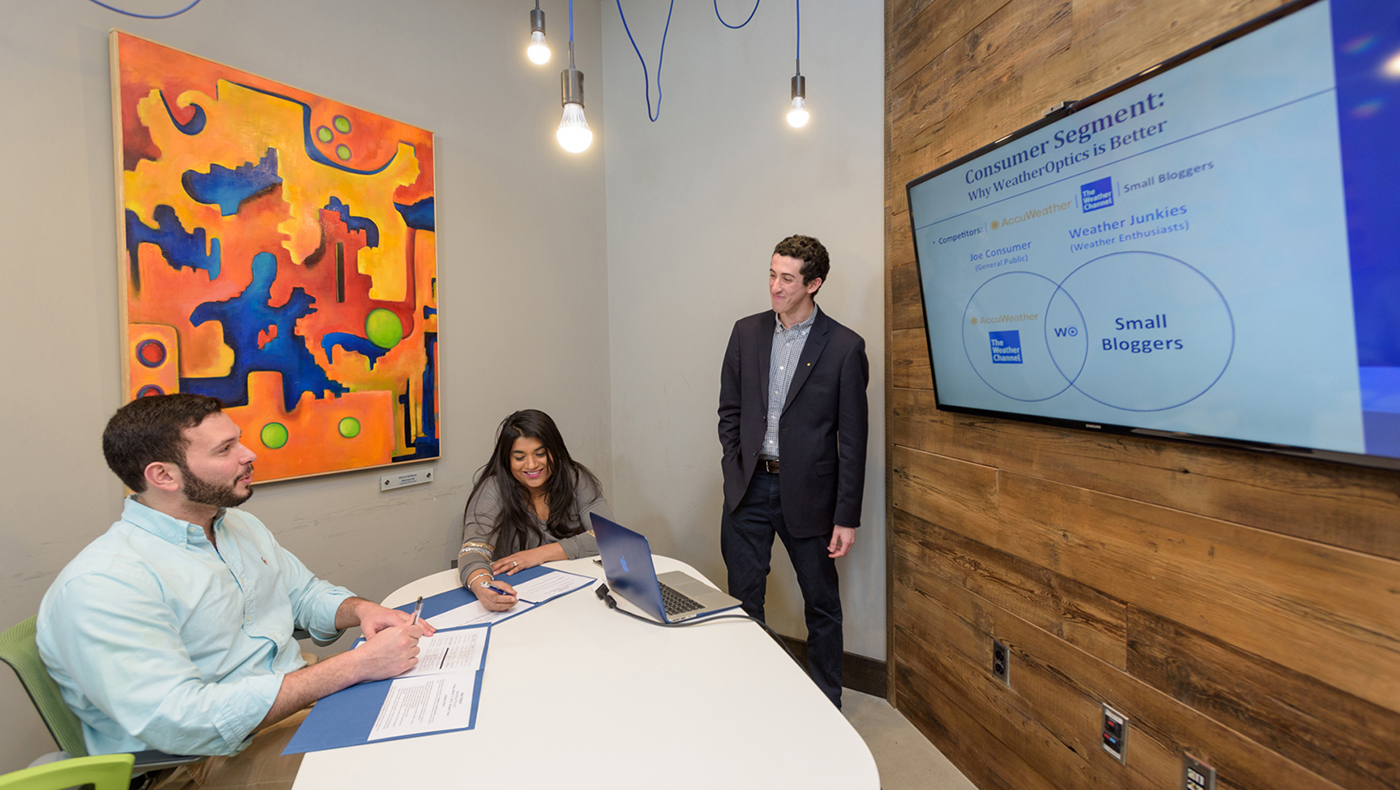 Plant, develop and grow a business with a competitive advantage.
Develop the entrepreneurial skills and understanding you need to adapt and thrive in any business climate. Through hands-on experiences, you'll be ready to launch a startup, innovate for an established company or develop sustainable solutions to social problems. You'll learn from accomplished faculty, as well as your classmates' own professional experiences in a diverse set of business fields.
The Lerner MBA's core business courses and professional development classes give you a solid base of business management knowledge. By choosing the entrepreneurial studies major as part of your MBA, you'll prepare for a job or career that applies the entrepreneurial mindset, no matter the industry.
Program Highlights
Flexible Format
The Lerner MBA with an entrepreneurial studies major is an on-campus program. You can also take several courses online, giving you more flexibility and allowing you to complete your degree faster.
Gateway Location
Take advantage of career opportunities in the strategic Delaware location — within a few hours of Washington D.C., Baltimore, Philadelphia, the growing tech scene of Wilmington, Delaware and New York City.
Unique Entrepreneurship Opportunities
Entrepreneurial studies majors are encouraged to participate in the many co-curricular and networking opportunities offered by Horn Entrepreneurship, such as the Hen Hatch startup funding competition, Free Lunch Friday sessions with expert entrepreneurs and the state-of-the-art Venture Development Center.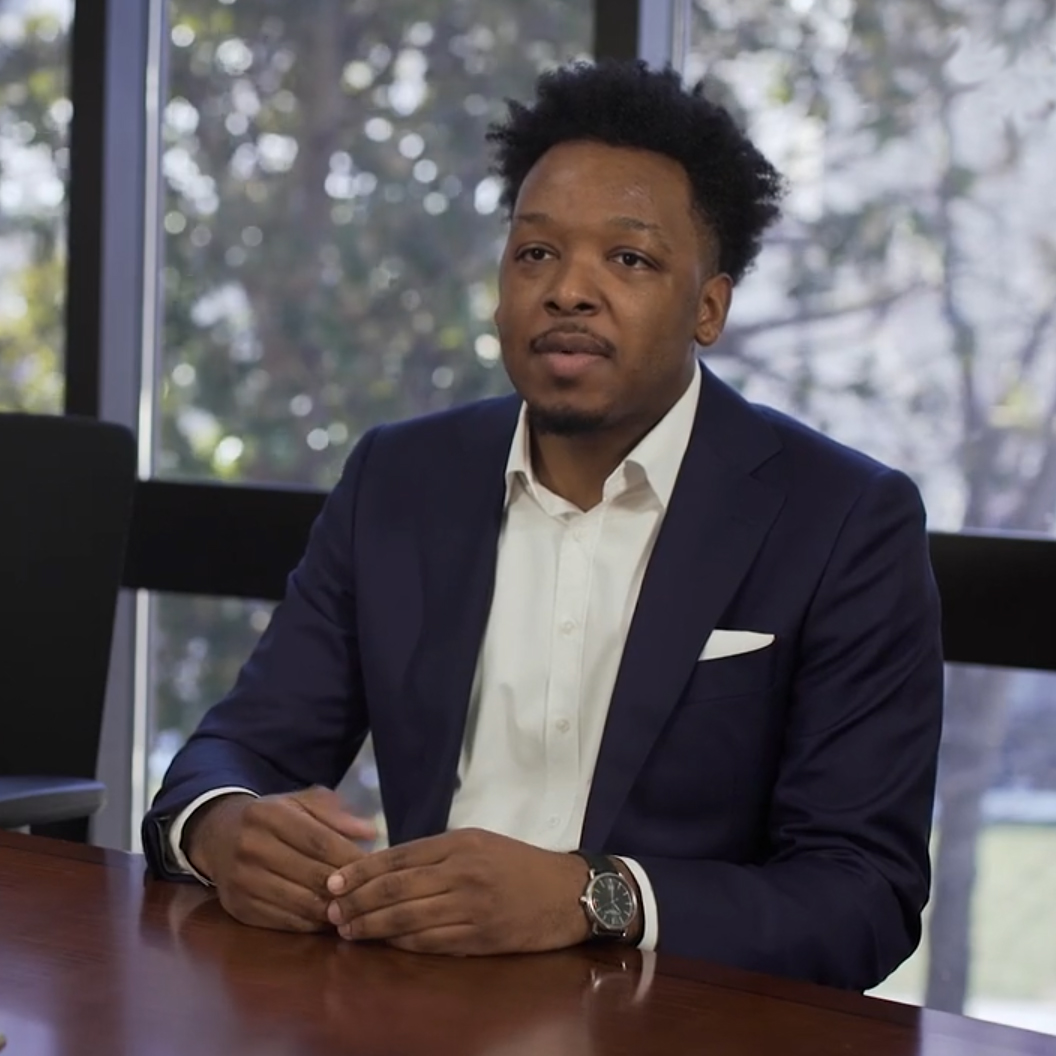 Alumnus Alex Brooks
In this video, Alex Brooks, class of 2018, MBA and master of science in entrepreneurship and design, shares his insights on the opportunities he found at UD's Alfred Lerner College of Business and Economics, and the impact they had on his future.

Watch the video
Program Requirements
The entrepreneurial studies major requires 5 courses. All courses are worth 3 credits unless otherwise stated.
Courses (15 credits)
ENTR 654 – Introduction to Entrepreneurship
Choose 1 course from (creativity requirement):
ENTR 616 – Applied Creativity
ENTR 617 – Design Thinking and Innovation
BUAD 671 – Managing for Creativity and Innovation
Choose 1 course from (experiential requirement):
ENTR 655 – Startup Experience I
ENTR 658 – Developing New Technology-Based Products
Choose 2 courses from the list below or any other 600-level ENTR-designated courses:
ENTR 601 – Modeling, Prototyping & Testing
ENTR 602 – Industrial Design
ENTR 620 – Social Entrepreneurship
ENTR 650 – Business Accelerator for ENTR Ventures
ENTR 651 – Special Topics in Entrepreneurship
ENTR 660 – High Technology Entrepreneurship
ENTR 657 – Legal Issues for Entrepreneurs
ENTR 665 – User-Centered Research Methods for Entrepreneurship
ENTR 659 – Startup Finance & Raising Capital for Entrepreneurs

Career Opportunities
The creative nature of entrepreneurship inevitably means there are no limits to where you may take your career. Graduates with the MBA major in entrepreneurial studies at Lerner may pursue a career as an:
Innovator and value creator (research & development)
Team builder/leader/connector
Business developer
Social entrepreneur
News
---
Admissions Information
Learn more about MBA admissions requirements, deadlines, tuition and financial aid available to you.