Ph.D. in Financial Services Analytics (FSAN)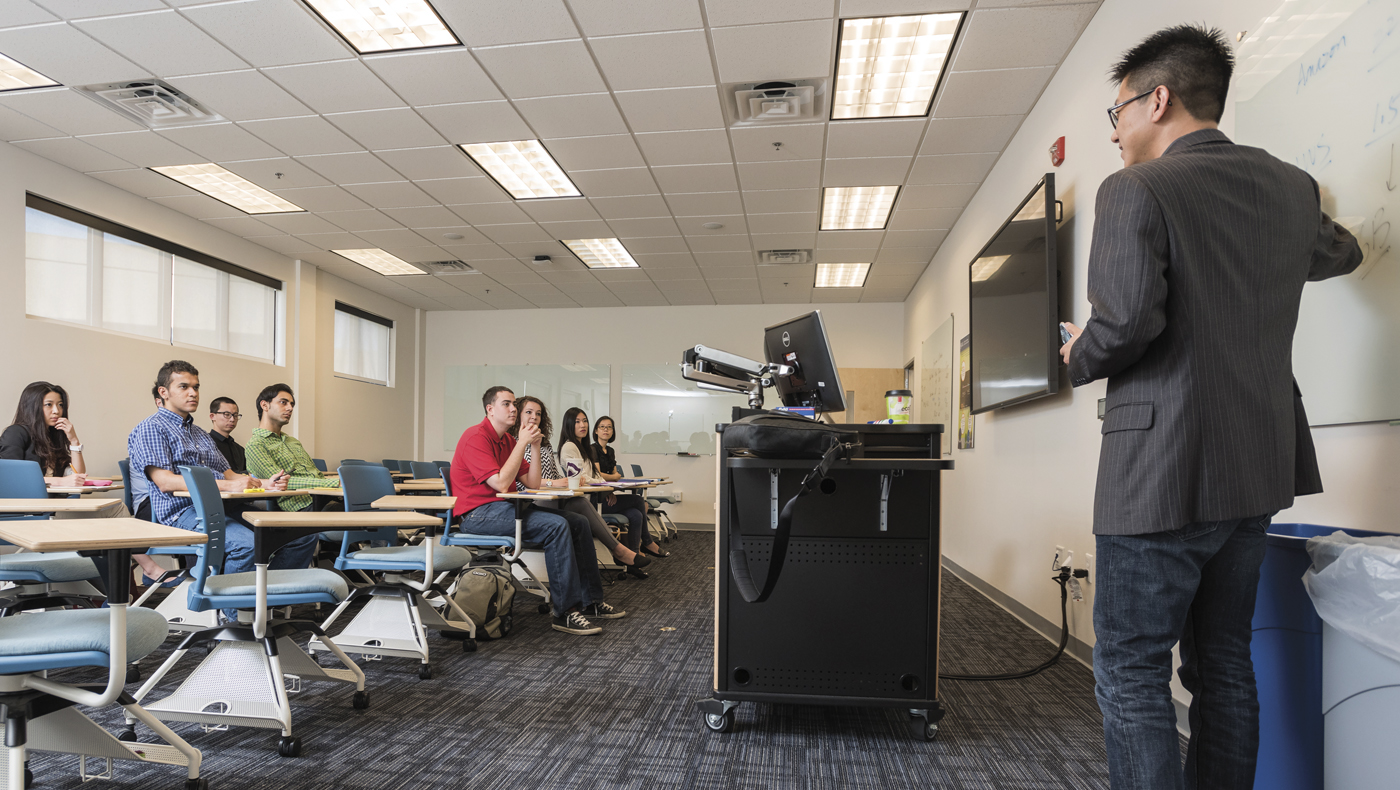 Leading and Defining the Research Area of Financial Services Analytics
The financial services analytics (FSAN) program at the University of Delaware is the first of its kind, developing fundamental FSAN theories, creating new data-driven decision-making tools and technologies and training researchers and professionals.
The doctorate in FSAN differs from a traditional finance doctoral program in that it is truly interdisciplinary. It brings data analytics methods and non-traditional data sources to bear on issues important to the financial services industry, which differentiates it from programs in both finance and financial engineering (usually offered at the master's level).
A Look Into The Program
About Financial Services Analytics
Today big data is reshaping the way we live and the way businesses operate. Its impact is especially profound in the financial services industry, where abundant data comes from many sources including financial markets, customer records and transactions and digitalized business operations.
Financial services analytics is the science of quantitative models and technologies designed for the financial services industry. It offers improvements in risk management, enhanced customer service, customized product offerings and more efficient business operations.
FSAN is a rapidly-evolving area of academic research driven by business needs ranging from credit card fraud detection to mobile customer service. The underlying business problems are unique, complicated and intriguing, warranting in-depth and systematic study.
We accept students every other year. Highly-qualified students may receive research scholarships to cover all educational expenses in the program.
The application deadline for the next cohort (beginning fall semester 2018) is February 1, 2018.
PROGRAM HIGHLIGHTS
Students collaborate with thought-leading faculty from multiple disciplines including business, engineering and computer science.
Students work with their advisors to choose their research topics and dissertation directions.
Corporate-sponsored internships offer students opportunities to apply analytics tools to real-world challenges.
Conferences and research seminars provide access to provocative thinkers from industry and academia.
Our state-of-the-art facilities are designed to foster collaboration among students, faculty and industry; these include the JPMorgan Chase Innovation Center, the Lerner College Trading Center and the Harker Interdisciplinary Science and Engineering Laboratory.
PROGRAM REQUIREMENTS
To be granted a doctorate in FSAN, you must successfully complete all FSAN coursework and meet the additional requirements specified below:
You must complete all degree requirements in up to five years (if you have a previous master's degree) or up to seven years (if you have a bachelor's degree).
You must maintain a 3.0 cumulative GPA.
Course Requirements (45-54 credits)
The courses marked with an asterisk (*) below are courses listed by two departments.
BUAD840 Ethical Issues in Domestic and Global Business Environments
FSAN815/ELEG815 Analytics I: Statistical Learning*
FSAN820 Foundation of Optimization
FSAN830 Business Process Management Innovation
CISC683 Introduction to Data Mining
FINC841/FSAN841 Financial Services Firms and Markets*
FINC842/FSAN842 Financial Services Risk Analytics*
FSAN850 Financial Services Analytics Seminar
FSAN860 Current Research Topics
FSAN969 Doctoral Dissertation
Electives
Choose 3 courses from:
FSAN817/ELEG817 Large Scale Machine Learning*
MISY831/FSAN831 Enterprise Information Systems
FINC843/FSAN843 Financial Services Regulation*
ACCT804 Database Design, Networks and Implementation
ACCT806 Systems Analysis, Design and Implementation
ACCT817 Information Technologies Audit
ACCT820 Financial Statement Analysis
CISC681 Artificial Intelligence
CISC684 Introduction to Machine Learning
CISC886 Multi Agent Systems
ELEG630 Information Theory
ELEG636 Statistical Signal Processing
ELEG657 Search and Data Mining
ELEG655 High-Performance Computing with Commodity Hardware
ECON801 Microeconomics
ECON803 Applied Econometrics I
ECON810 Mathematics for Economists
ECON861 Industrial Organization and Regulation
FINC855 Financial Institutions and Markets
FINC856 Financial Engineering and Risk Management
FINC870 Theory of Financial Decision Making
FINC871 Workshop in Finance: Seminar
MATH612 Computational Methods for Equation Solving and Function Minimization
MATH630 Probability Theory and Applications
MATH631 Introduction to Stochastic Processes
MATH672 Vector Spaces
MATH829 Topics in Mathematics
APEC802 Operations Research Applications
APEC807 Math Programming with Economic Applications
STAT601 Probability Theory for Operations Research and Statistics
STAT602 Mathematical Statistics
STAT611 Regression Analysis
STAT615 Design and Analysis of Experiments
STAT617 Multivariate Methods
STAT620 Nonparametric Statistics
STAT674 Applied Database Management
STAT675 Logistic Regression
Qualifying Examination
The qualifying written exam, taken at the end of your first year, is based on the program's core curriculum courses. You will receive a Pass or Fail grade for each of the six subjects in the qualifying examination.
If you have received more than one grade of C or below in the core curriculum courses, you are ineligible to take the qualifying exam.
If you have received a C or below in one course, you must pass all six subjects of the qualifying exam in order to advance in the program.
If you have not received any grade of C or below in the core curriculum courses, you must pass five out of six subjects on the exam.
You may retake the exam in the subject(s) in which you receive less than a passing grade if you have passed three or more subjects in the first attempt. Qualifying examinations are offered in the summer, and the retake exam is scheduled at the end of the following fall semester.
A research paper is also required, as part of the qualifying exam, at the end of the first year of study.
Dissertation Committee
After you pass the qualifying exam (no later than the end of your second year of study), you will establish a dissertation committee of at least four faculty members. You will consult with your dissertation committee to develop your customized program of study.
Candidacy Examination
You must complete the candidacy examination by the end of your third year. You will submit a formal, detailed research project proposal to your dissertation committee and give an oral defense.
Upon the recommendation of the dissertation committee, you may be admitted to candidacy for the Ph.D. degree.
Requirements for admission to doctoral candidacy:
Complete at least one academic year of full-time graduate study in residence at the University of Delaware.
Pass the qualifying exam.
Demonstrate the ability to perform research.
Have a research project accepted by the dissertation committee.
Dissertation Examination and Oral Defense
The dissertation exam involves the approval of your written dissertation and an oral defense. Your dissertation must have application and interest to cutting-edge practices in FSAN and must also be published.
The oral presentation is open to the public and all members of the FSAN program.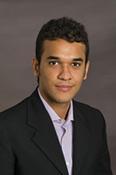 "UD was able to merge finance, data mining, statistics and other areas to create the FSAN program. This is also reflected in the diversity of the students. We come from different fields, and it is wonderful how we are able to complement each other in so many different ways."
– FSAN student Leonardo De La Rosa Angarita
---
Learn More
Contact Dr. Bintong Chen
302-831-2756
about-FSAN@udel.edu
Explore the doctorate in FSAN by viewing a recent FSAN information session.
---
Admissions Information
Learn more about financial services analytics Ph.D. admissions requirements, deadlines, tuition and financial aid available to you.