Ph.D. in Hospitality Business Analytics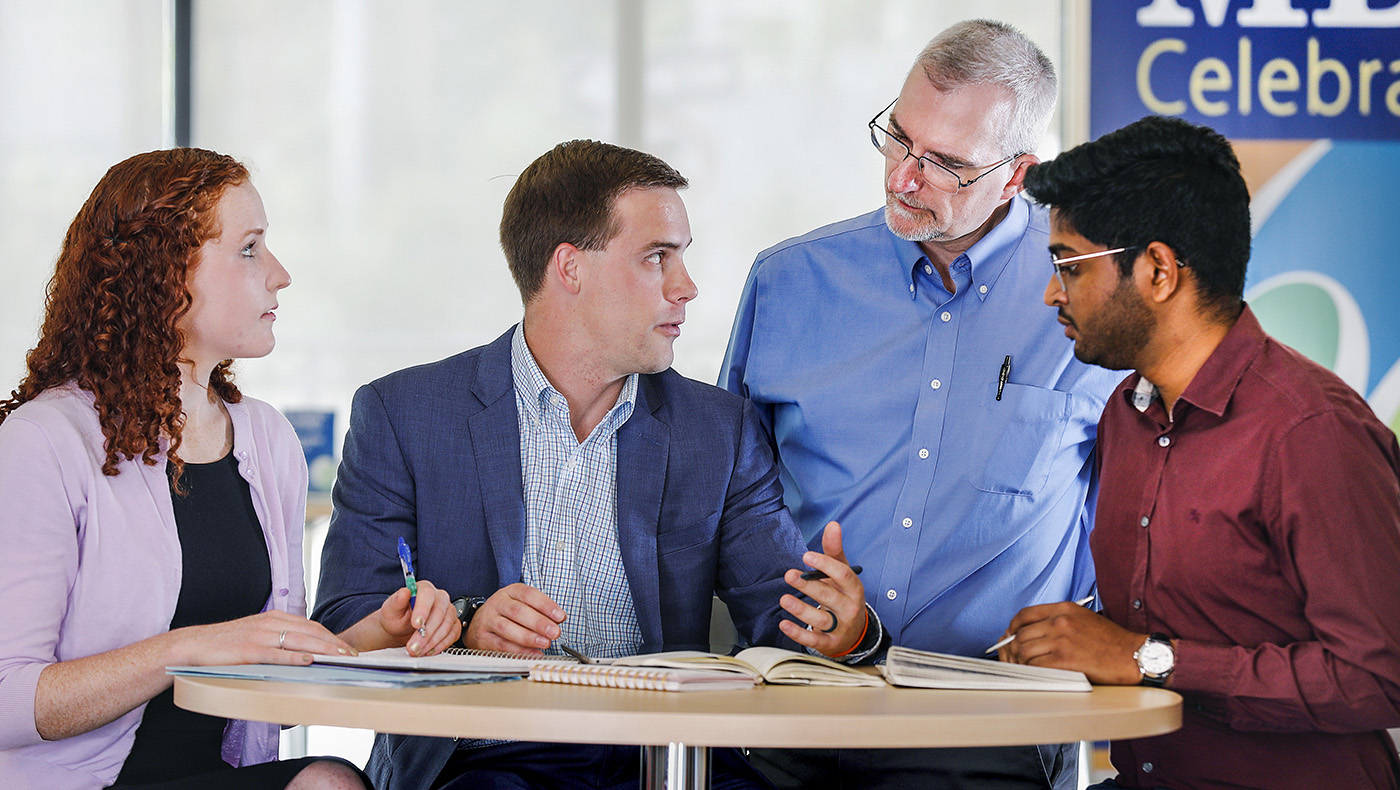 Take your career to the next level and become an expert in hospitality business analytics.
Today's technology improves services, creates efficiencies and generates vast amounts of data. It's no surprise then, that data science has become a key domain of interest and inquiry in the hospitality and travel sectors. The hospitality industry needs skills in this area, meaning that business analytics holds great promise at both the academic and corporate levels.
The mission of the Ph.D. in hospitality business analytics program is to provide advanced training to students in data science as it relates to the hospitality industry. The goal is to prepare students for highly demanding academic and research careers in top‐ranked institutions.
Program Highlights
Our program draws on the resources and faculty expertise available in the University of Delaware's Lerner College and its Department of Hospitality and Sport Business Management and Institute for Financial Services Analytics, as well as UD's Data Science Institute.
Our faculty conduct in-depth research in various areas of study that apply to hospitality business analytics, such as revenue management, digital marketing, finance, customer experience management and human resources management. The program emphasizes analytics, which is possible because our faculty has access to the large amounts of data being generated by information and communication technologies in the industry.
As a student in this program, you will experience high-quality instruction through a curriculum that includes courses in hospitality business, analytics and methodology, research and seminars. You also have the option of enrolling in the master's in hospitality business management (thesis track) to solidify your foundations before progressing to the Ph.D. (progression to the Ph.D. from the master's is contingent upon submitting a separate application and meeting the requirements of the doctoral program).
Hospitality Facilities
The Department of Hospitality and Sport Business Management has two living research labs on campus: the Courtyard Newark at the University of Delaware and Vita Nova, a gourmet student-operated/managed restaurant.
Program Requirements
Applicants admitted to the hospitality business analytics Ph.D. will have completed the requirements for a master's degree with at least three years of managerial experience in the hospitality, tourism or related industries. Applicants with bachelor's degrees will also be considered under exceptional circumstances with demonstrated excellent academic credentials and rich industry experience at the managerial/executive level.
Courses (54 credits)
Hospitality Business Core (15 credits)
Analytics and Methodology Core (24 credits)
Independent Research (6 credits)
Doctoral Dissertation (9 credits)

Qualifying Examination
Students are required to complete the qualifying examination before the end of the summer of their third year.
Dissertation and Advisement
Each student entering the program will first work with the graduate director. Before the end of the fall in their second year, each student will identify a faculty member to serve as major advisor, and will submit this to the graduate director for approval.
The Dissertation Advisor
The advisor guides the student through the completion of the course requirements, the preparation for the candidacy examinations, the dissertation proposal and the dissertation.
Career Opportunities
In today's information economy, a clear need has arisen for individuals who are skilled in managing and analyzing information in the hospitality industry. From forecasting and probability assessments to harnessing information for strategic financial decisions and everything in between, hospitality business analytics professionals are in demand. Popular fields include:
Revenue management
Digital media & marketing analytics
Financial analytics
Customer experience management & analytics
Human capital analytics
---
Learn More
Dr. Srikanth Beldona
Professor, Chair and Graduate Director
beldona@udel.edu
302-831-6077
---
Admissions Information
Learn more about hospitality business analytics Ph.D. admissions requirements, deadlines, tuition and financial aid available to you.