Ph.D. in Economic Education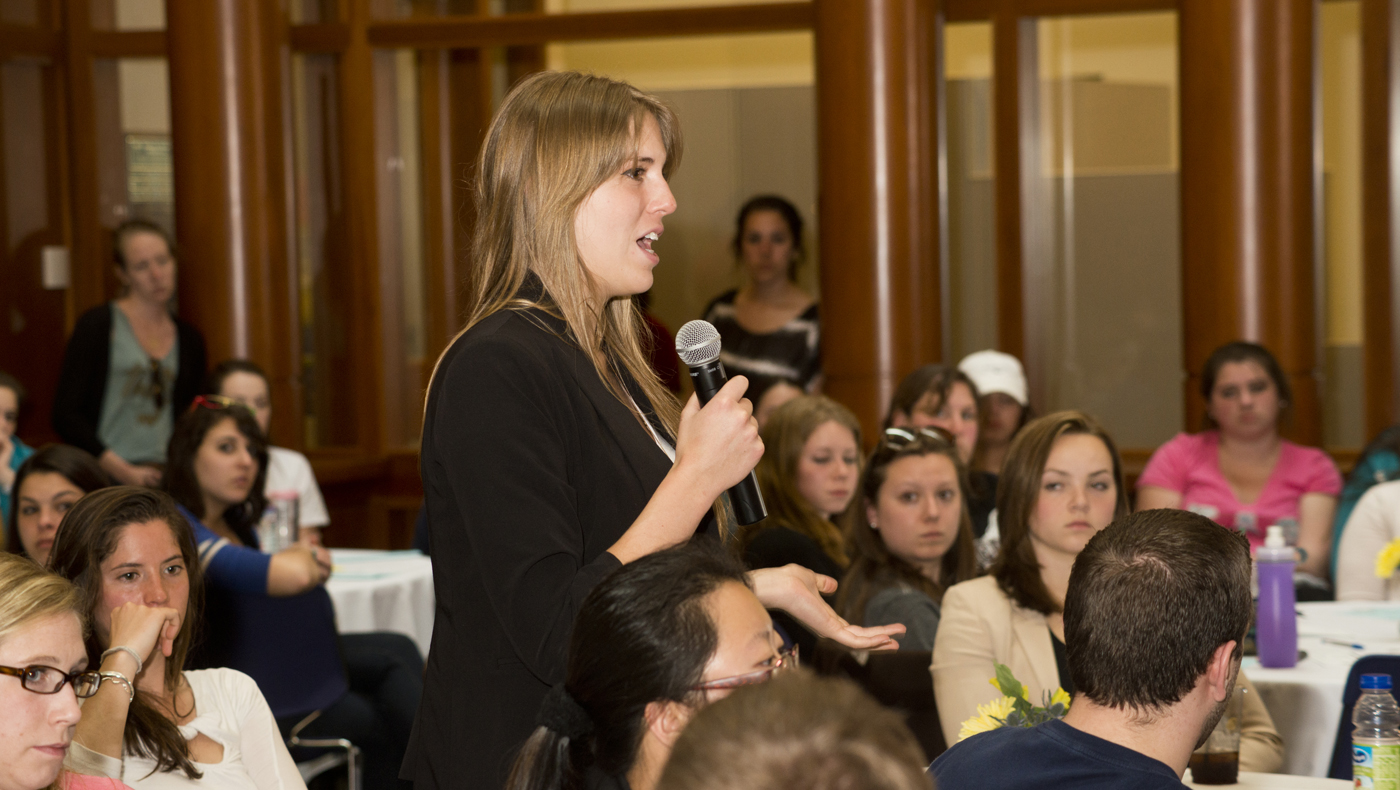 A Dual-Focus Program for Leaders in Economic Education
The doctorate in economic education is designed to train the next generation of leaders in this fast-growing field. It is a joint program of Lerner's economics department and the College of Education and Human Development.
The field of economic education focuses on developing and evaluating economic and financial literacy programs and curricula in the K-12 school system, universities and a wide variety of outreach programs.
Traditionally, professionals and scholars in this field have been trained in either economics or education, with little or no formal training in the other area. This is no longer adequate. The increasing complexity and importance of economics in today's world requires scholars and leaders who have a deeper understanding of both disciplines.
The program draws on the strengths of the University of Delaware's economics and education graduate programs and on UD's nationally-recognized Center for Economic Education and Entrepreneurship.
PROGRAM HIGHLIGHTS
The curriculum is evenly balanced between coursework in economics and education. The elective options allow you to specialize in one area or the other, depending on your interests and strengths.
The program can be completed in four years following a B.A., although the typical student takes five years to complete the degree. Students with substantial prior graduate training in economics or education can complete the program in three years.
PROGRAM REQUIREMENTS
All students must demonstrate graduate-level competence in economic theory and in statistical methods. Students without this background at the time of admission will take the following additional University of Delaware courses as part of their graduate work in the economic education doctorate program: ECON 801, ECON 802, ECON 803, ECON 804 and EDUC 856.
Course Waivers
Students who have completed comparable graduate coursework prior to enrollment in the doctoral program may seek a waiver for these courses.
The Department of Economics has sole authority to award waivers for the economics courses listed above and the School of Education has sole authority to award waivers for the education courses.
Required Courses (45 credits)
As indicated above, some students will also take additional courses in economic theory and in statistical methods.

EDUC 805 – Proseminar in Education I
EDUC 806 – Proseminar in Education II
EDUC 850 – Qualitative Research in Education Settings
One from EDUC 812, 826, 865, 873 or 874
EDUC 840 – Research Colloquium in Education
Education content electives (6 credits)
ECON 820 – Economics of Education Policy
ECON 829 – Economic Education Curricula
Economics content electives (6 credits)
Free elective
EDUC 969 or ECON 969 Dissertation
Career Opportunities
As a graduate of our program, you will have a wide range of professional and academic employment opportunities, including:
University departments of economics and education
Councils and centers for economic education (approximately 200 nationally, most affiliated with universities)
Education units within regional Federal Reserve banks and other private sector businesses and foundations with an interest in economic and financial education
School districts and state departments of education
Education consulting and evaluation firms
Where Our Graduates Work
The doctorate in economic education is a relatively new program at the University of Delaware. Our first graduate completed her doctorate in 2013. She is currently employed as an economic education specialist with the Louisville Branch of the Federal Reserve Bank of St. Louis. Our second graduate completed her degree in 2016 and is on the faculty of the Department of Economics at Michigan State University.
---
Learn More
Contact Professor Carlos J. Asarta
asarta@udel.edu
---
Admissions Information
Learn more about economic education Ph.D. admissions requirements, deadlines, tuition and financial aid available to you.