Undergraduate Career Resources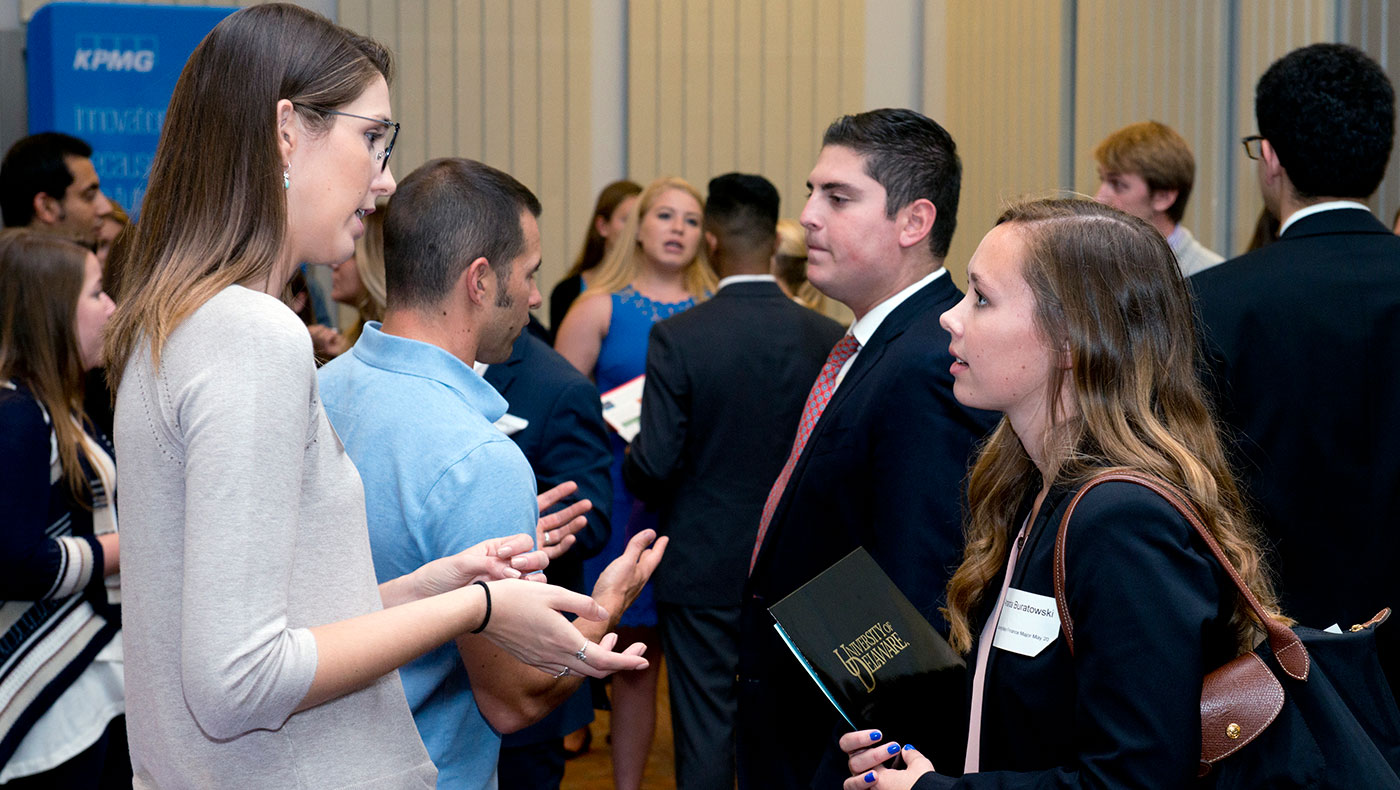 Companies want experience. You want it too – as much of it as you can get, even before you graduate.
The Lerner advantage comes from all of the opportunities Lerner provides to build a career portfolio, right here on campus and all over the world.
From your freshman year to graduation day, Lerner challenges you to take advantage of these opportunities. After graduation, opportunities continue with your membership in our extensive alumni network.
Meet leading executives and HR recruiters through networking events, internships, site visits, and various professional organizations. Sharpen your skills with resume reviews and professional development workshop panels.
Work with top companies in Philadelphia, New York, D.C. and around the globe. Establish your career goals and prepare to exceed them.
---
Success by the Numbers: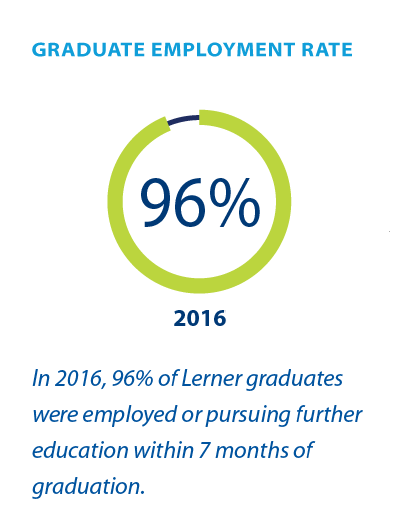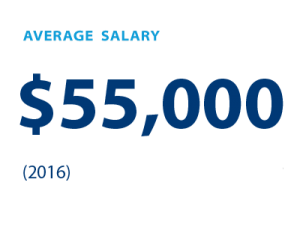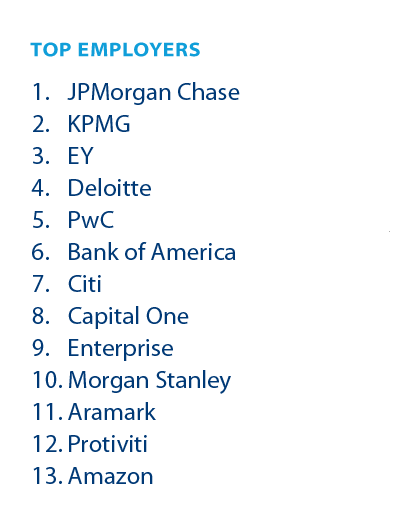 ---
The Lerner Career Services Center: a Lerner Advantage
The Career Services Center at Lerner provides you with business-focused tools and assistance achieving your career and professional goals. Attend workshops and employer events, or meet with a coach individually to review your resume and cover letter. Prepare for interviews and learn the best job search strategies. Learn how to best market your academic accomplishments, relevant work experience, skills and abilities to prospective employers.
"My visits to Lerner Career Services were very beneficial, giving me great feedback and helping me perfect my resume and write cover letters. This skill will continue to help me with future endeavors."
Lerner Executive Mentoring Program
The Lerner Executive Mentoring Program pairs you with an executive in your area of interest. You'll develop a one-on-one mentoring relationship by meeting throughout your time at Lerner.
Wall Street/Finance in NYC Prep and Referral Program
The Wall Street/Finance in NYC Prep and Referral program is designed to improve your education and employment opportunities in finance, including: investment banking, mergers and acquisitions, sales and trading, asset management, private banking, etc. The program is open to all undergraduate majors.
Gather Resources
Lerner's on-site Career Services staff provides helpful information such as career development websites, handouts, etiquette dinners, guest speakers and other services to help you develop your career and network.
Once you have a UD login, you can access Handshake, the University of Delaware's portal for career-building resources and tools like:
VMock: An online resume feedback application.
Interview System: Simulated online job interviews for students to practice both verbal and non-verbal communication skills.
Vault: The world's leading source of Career Intelligence to help in your efforts at researching employers, industries and careers.
Passport Career: Job search and country-specific resources to help with your career/internship interests around the world and in the USA.
UD Career Advisory Network (UD CAN): A powerful online tool that gives UD students expert advice from alumni, parents and friends of the university.
Career Events Calendar: Information about upcoming workshops, employer information sessions and career fairs.
CareerShift: Search jobs from all boards and company job postings.
---
Contact
Lerner Career Services Center
One South Main Street
Newark, DE 19716
302-831-2221
lernercareerservices@udel.edu