Graduate Certificate in Strategic Leadership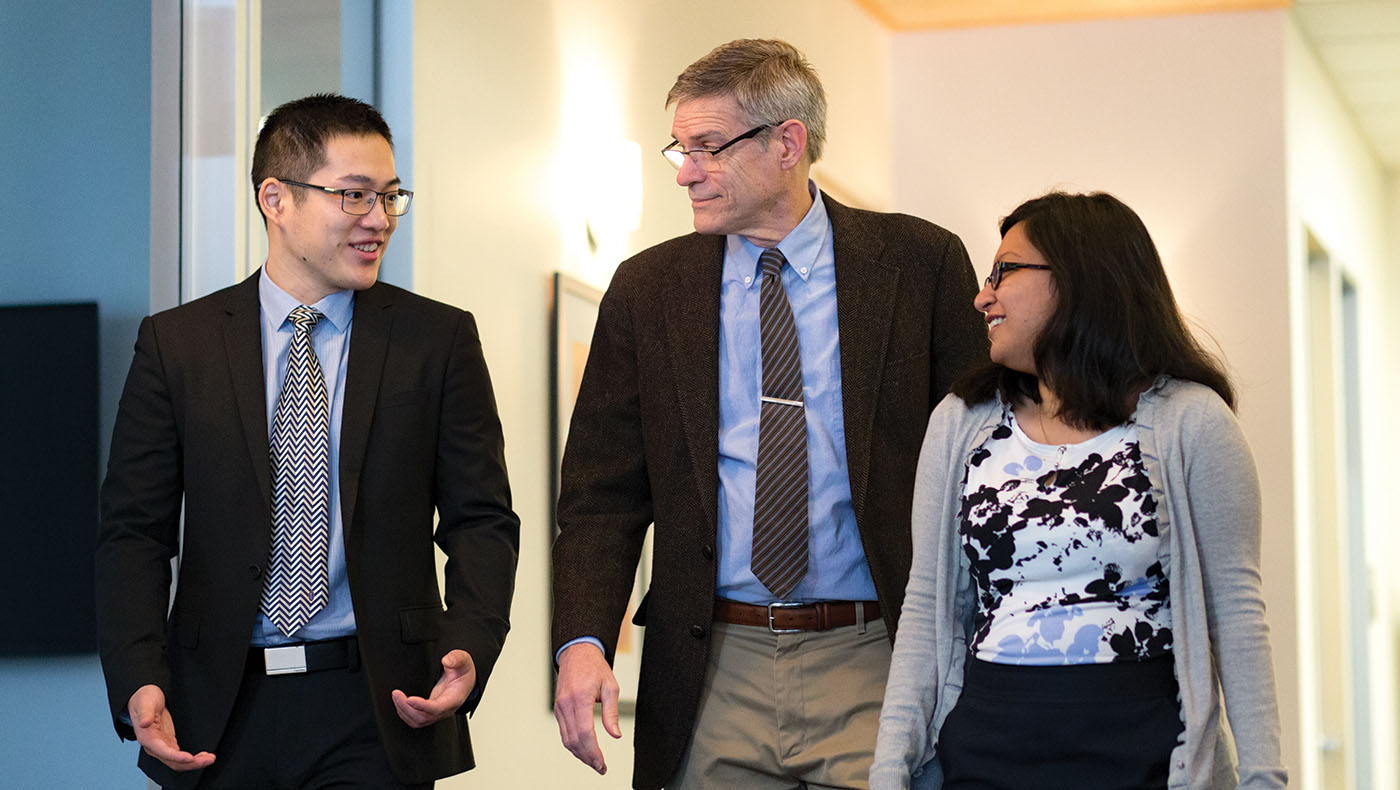 Build your leadership mindset and skillset to maximize teams.
Strategic leadership goes beyond managing others, encompassing all of the skills and capacities needed to navigate the complex analytical and human dimensions inherent in any leadership role.
The graduate certificate program in strategic leadership at UD's Lerner College allows working professionals to build their leadership mindset and skillset to better manage individuals, teams and organizations. Students take the same courses offered in the Lerner MBA and learn how to effectively influence others, build teams and support networks, manage change and set strategic organizational direction.
Program Highlights
Learn specialized skills in strategic leadership from leading faculty
Complete the program in as little as one year
Take MBA-level coursework and earn credits toward the Lerner MBA
Build a professional network in a collaborative academic environment
Work with an MBA advisor to select appropriate courses
Program Requirements
Maintain a 3.0 GPA to be awarded the certificate.
Courses (12 credits)
Required (6 credits)
BUAD 670 – Managing People, Teams and Organizations
BUAD 673 – Advanced Topics in Leadership and Teams

Electives, Choose Two (6 credits)
BUAD 674 – Selected Topics in Management and
Leadership (may be taken more than once)
BUAD 679 – Negotiation & Conflict Resolution
BUAD 678 – Leading Across Boundaries
BUAD 672 – Strategic Change & Innovation
BUAD 641 – Managing the Global Enterprise

Continue to the Lerner MBA
Completion of the certificate may earn up to 12 credits toward the Lerner MBA. To pursue the full Lerner MBA, apply for admission to the MBA program upon completion of the certificate program.
Learn More
To learn more about this program, contact us at mbaprogram@udel.edu or (302) 831-2221.
---
Admissions Information
Admission requirements are the same as for the Lerner MBA. Learn more about the graduate certificate admissions requirements, deadlines, tuition and financial aid available to you.