Graduate Certificate in Business Analytics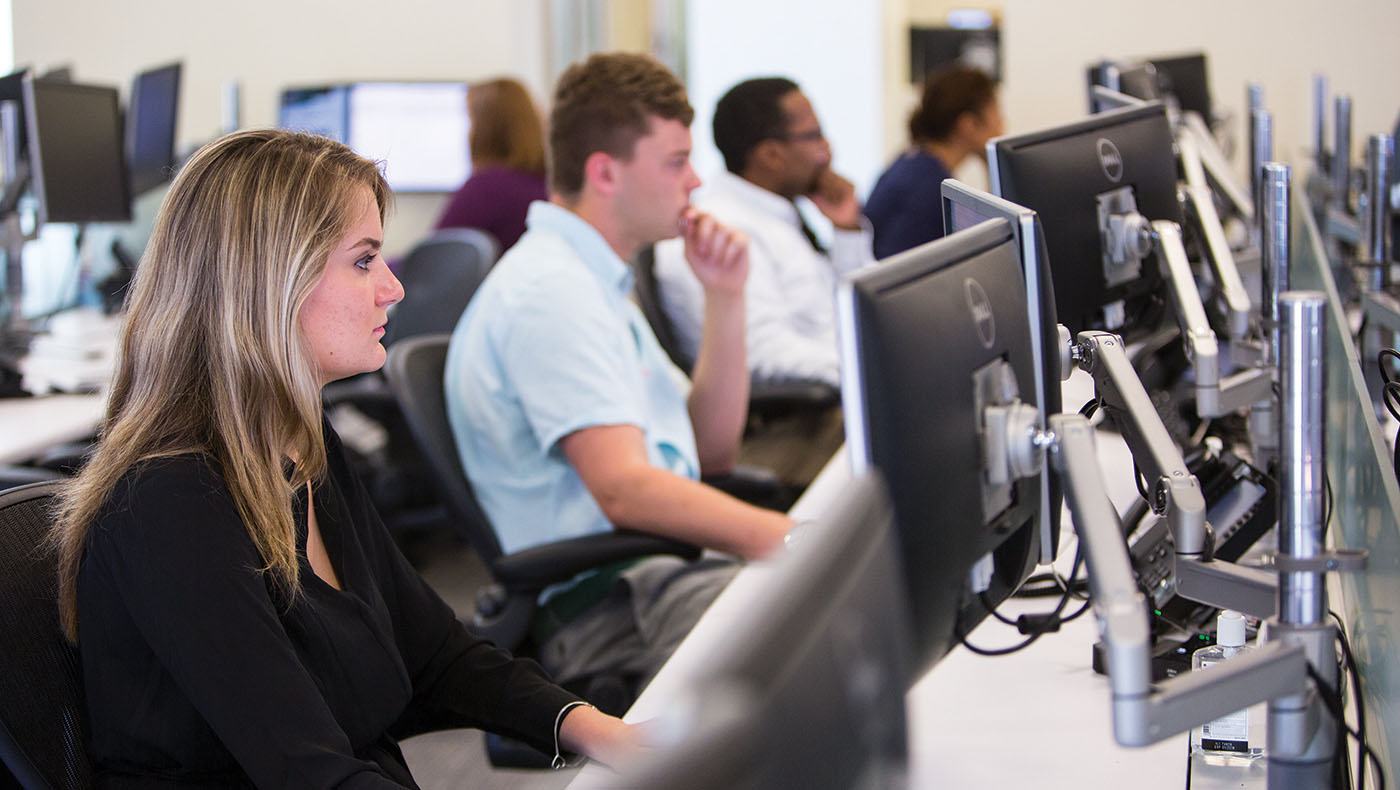 Where data science meets business strategy.
The demand for professionals who understand and can make decisions about big data has never been greater. Business analytics experts ensure that decisions and actions are data driven and inform the future of business in real-time.
The graduate certificate program in business analytics at UD's Lerner College allows working professionals to gain advanced knowledge and skills in the field of business analytics. Students take the same courses offered in the Lerner MBA and become proficient in leveraging data to make decisions, generate insights, optimize outcomes and predict future results.
Program Highlights
Both professionals who have previously earned an MBA and those who wish to develop specialized expertise to advance or redirect their career will benefit from this program.
Learn specialized skills in business analytics from leading faculty
Complete the program in as little as one year
Take MBA-level coursework and earn credits toward the Lerner MBA
Build a professional network in a collaborative academic environment
Work with an MBA advisor to select appropriate courses
Program Requirements
Maintain a 3.0 GPA to be awarded the certificate.
Courses (12 credits)
Required (3 credits):
BUAD 620 – Fundamentals of Analytics

Electives, choose 3 courses from (9 credits)
ACCT 604 – Database Design
BUAD 621 – Decision Analytics and Visualization
BUAD 622 – Optimization and Spreadsheet Modeling
BUAD 625 – Business Analytics Capstone
MISY 631 – Data Mining for Business Analytics
MISY 630 – Business Intelligence Analytics

Continue to the Lerner MBA
Completion of the certificate may earn up to 12 credits toward the Lerner MBA. To pursue the full Lerner MBA, apply for admission to the MBA program upon completion of the certificate program.
Learn More
To learn more about this program, contact us at mbaprogram@udel.edu or (302) 831-2221.
---
Admissions Information
Admission requirements are the same as for the Lerner MBA. Learn more about the graduate certificate requirements, deadlines, tuition and financial aid available to you.