Graduate Certificate in Entrepreneurship & Innovation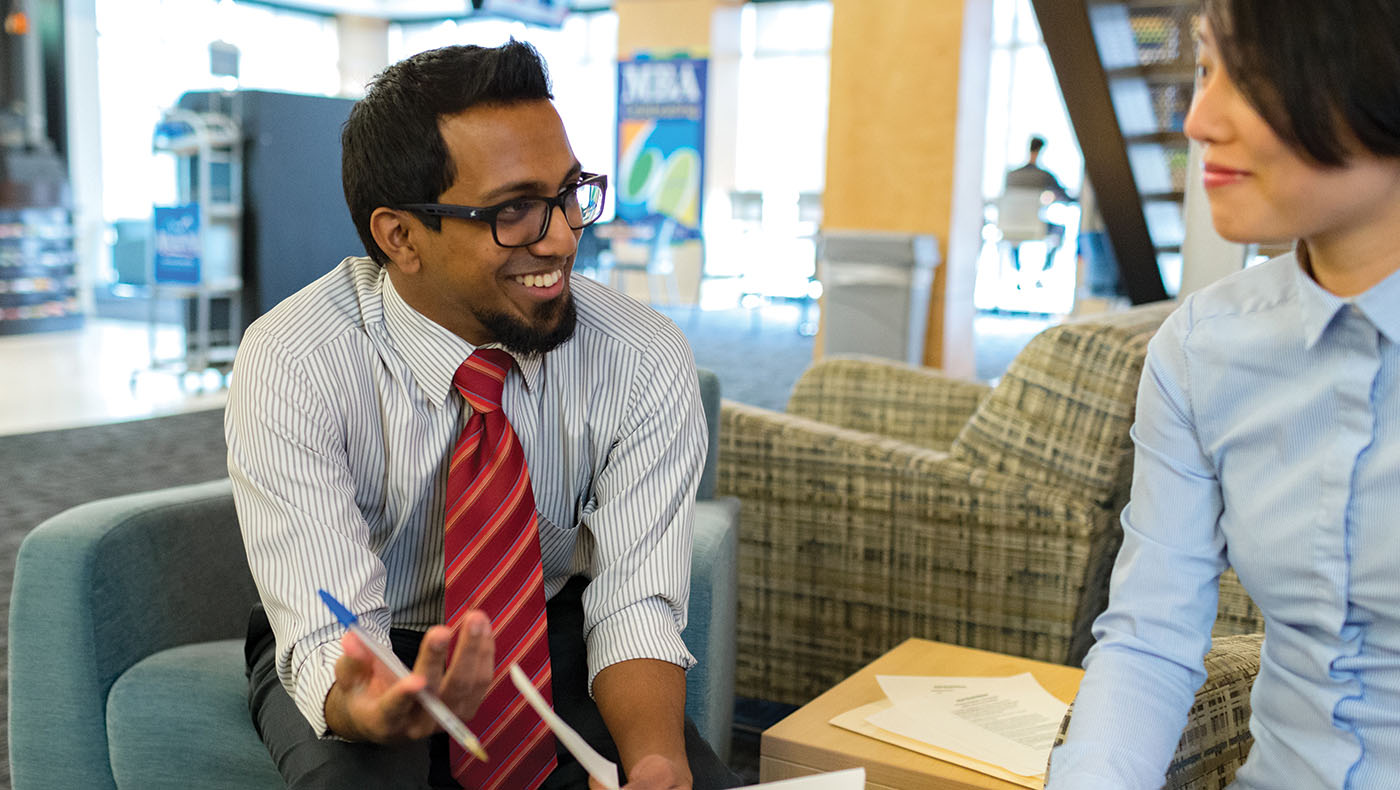 Create new ideas for the marketplace.
Whether launching a new venture, growing an emerging organization, or innovating within an established company, leaders excel with innovation and an entrepreneurial approach. Leaders can thrive amidst rapid change by learning to recognize opportunity, generate new ideas, and translate those ideas into value.
The graduate certificate program in entrepreneurship at UD's Lerner College allows working professionals to develop the entrepreneurial mindset, influence, skills and understanding needed to bring new ideas to the marketplace. Students take the same courses offered in the Lerner MBA and learn how to use effectively hands-on experience to practice the skills needed to launch a startup, innovate for an established company or develop sustainable solutions to important social problems.
Program Highlights
Conceive and pitch an idea for an innovative new product, startup business or social enterprise by producing a 90-second video
Take MBA-level coursework and earn credits toward the Lerner MBA
Complete the program in as little as one year
Access Horn Entrepreneurship's dedicated facility, programs, network and resources
Build a professional network in a collaborative academic environment
Program Requirements
Maintain a 3.0 GPA to be awarded the certificate.
Courses (12 credits)
Required (3 credits)
ENTR 654 Introduction to Entrepreneurship

Immersive experience; choose one (3 credits)
ENTR 655 – Startup Experience I
ENTR 664 – Social Innovation Practicum
ENTR 650 – Business Accelerator for Entrepreneurial Ventures

Electives; choose two (6 credits)
Any 600-level or higher ENTR course including, but not limited to, the following:
ENTR 601 – Modeling, Prototyping & Testing
ENTR 602 – Industrial Design
ENTR 610 – Acceptance and Resistance to Innovation
ENTR 616 – Applied Creativity
ENTR 617 – Design Thinking and Innovation
ENTR 620 – Social Entrepreneurship
ENTR 651 – Special Topics in Entrepreneurship
ENTR 653 – Entrepreneurial Leadership
ENTR 656 – Startup Experience II
ENTR 657 – Legal Issues for Entrepreneurs
ENTR 658 – App Development for New Technology
ENTR 659 – Startup Finance & Raising Capital for Entrepreneurs
ENTR 660 – High Technology Entrepreneurship
ENTR 661 – Corporate Venturing
ENTR 665 – User-Centered Research Methods for Entrepreneurship
Continue to the Lerner MBA
Completion of the certificate may earn up to 12 credits toward the Lerner MBA. To pursue the full Lerner MBA, apply for admission to the MBA program upon completion of the certificate program.
Learn More
To learn more about this program, contact us at mbaprogram@udel.edu or (302) 831-2221.
---
Admissions Information
Admission requirements are the same as for the Lerner MBA. Learn more about the graduate certificate admissions requirements, deadlines, tuition and financial aid available to you.