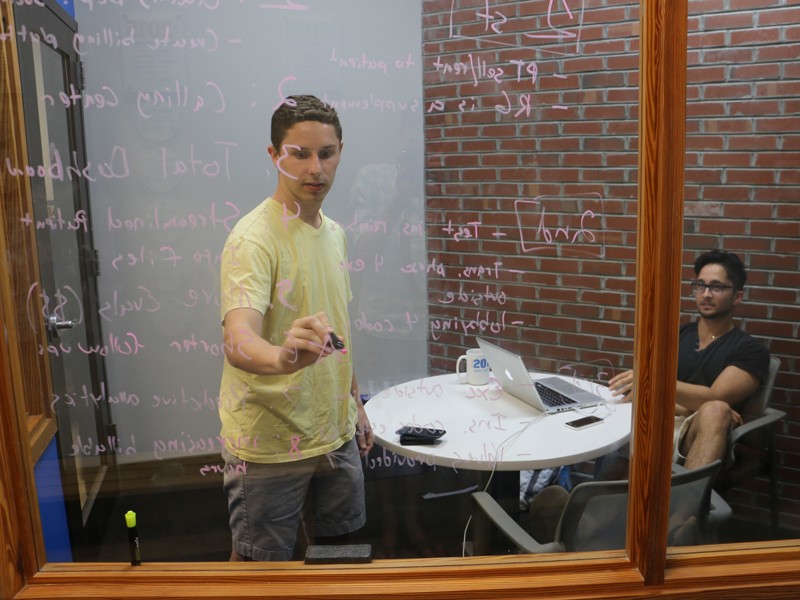 The Harvard Business Review defines the set of principles collectively known as design thinking as "empathy with users, a discipline of prototyping, and tolerance for failure chief among them," calling it "the best tool we have for developing a responsive, flexible organizational culture."
One Forbes definition says, "Design thinking combines creative and critical thinking that allows information and ideas to be organized, decisions to be made, situations to be improved, and knowledge to be gained. It's a mindset focused on solutions and not the problem."
Design thinking is no new word to Lerner MBA students majoring or concentrating in entrepreneurship. Each student is required to take a creativity course, and one option is Design Thinking and Innovation, but it doesn't end there. Design thinking is employed in virtually every entrepreneurship course and project outside of class as well, including the Hen Hatch startup funding competition.
According to experts on entrepreneurship, it's this kind of creative approach that could lead to a venture's success.
Hyo Yeon, digital partner at Mckinsey, explains that design thinking is simply "a mechanism to solve complex problems." Yeon explains that design thinking incorporates three key elements:
Systems, meaning it is about designing systems of work
Empathizing deeply, or as Yeon puts it: "Understanding at the core what drives decisions really enables us to design an experience that is valued by the customer."
Iterating, meaning learning from each iteration of a product at market, and making it better with each rendition. Then evolving it quickly from there.
Jaime Strollo, product design manager at Betterment for Business, agrees that entrepreneurs must always be iterating.
In an article for Entrepreneurship, Strollo writes, "designers need to be agile and adapt quickly to an evolving marketplace. As an entrepreneur, so do you."
"Putting on a design hat from the starting line requires you to think of the customer above all else: Rather than creating a product or platform, you are working to help a person fix a problem. More than anything else, thinking like a designer will unite your business with the person you are serving."