Interdisciplinary Programs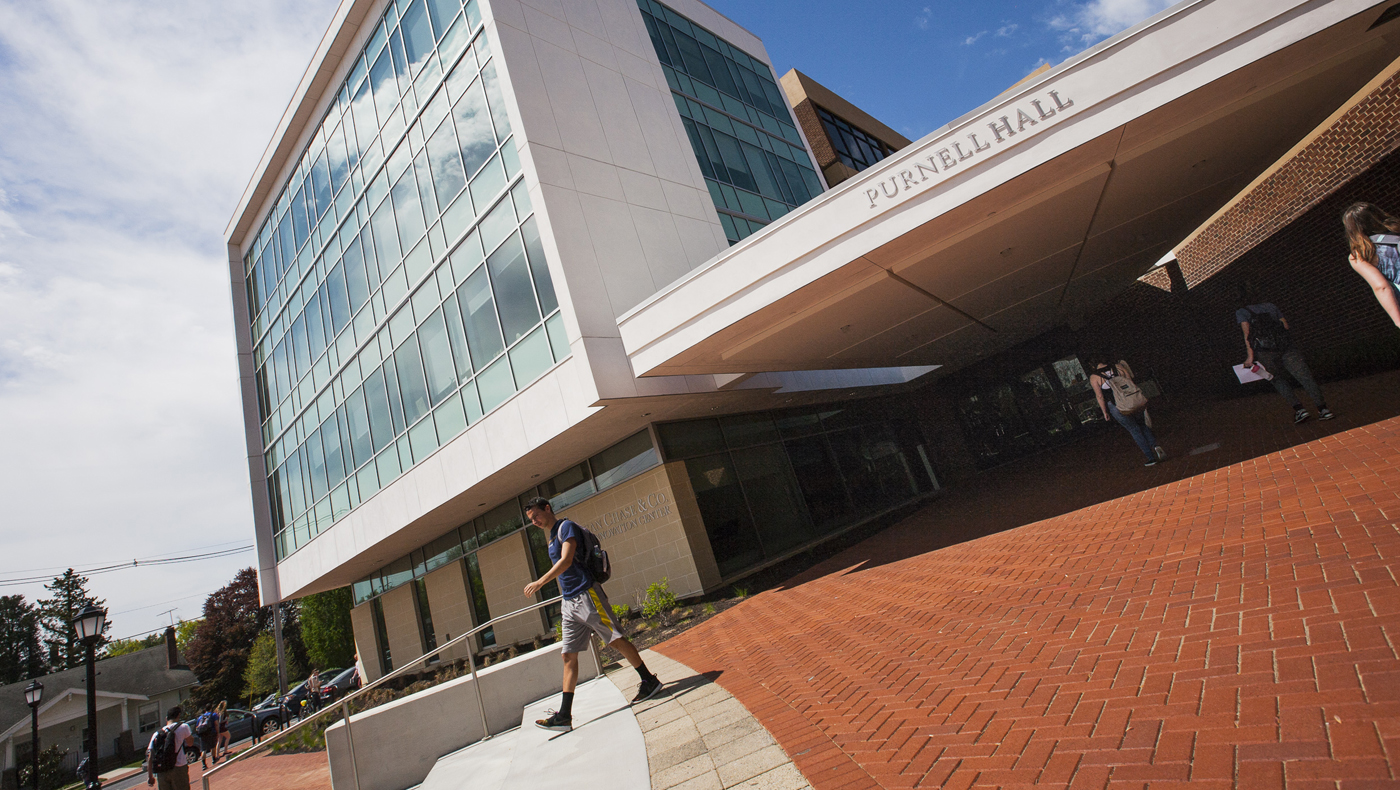 Financial Services Analytics (FSAN)
The Ph.D. in financial services analytics (FSAN) is a cross-disciplinary program offered by the Alfred Lerner College of Business and Economics and the College of Engineering at the University of Delaware, and was funded in part by a grant from JPMorgan Chase. The program is the first of its kind and will take a lead in shaping and defining the research area of FSAN. It will develop fundamental theories of FSAN, create new data-driven decision-making tools and technologies for financial services industry, and train researchers and professionals.
Global Enterprise Technology (GET)
The minor in global enterprise technology and GET Immersion Internship enhance the education of undergraduate students in all majors across the University of Delaware in the use and deployment of computer systems used in global organizations. GET prepares students for successful careers in large-scale, technology-leveraged global operating environments. The GET curriculum focuses on five key areas: enterprise systems knowledge and skills; large-scale software development and project management; data management and modeling; problem-solving skills and virtual teamwork, collaboration and communication. Students do not need to be a GET minor to participate in the GET Immersion Internship.
Horn Entrepreneurship
Interdisciplinary degree programs offered in coordination with Horn Entrepreneurship serve the needs of students who may wish to launch a startup, develop sustainable solutions to important social problems or foster innovation for an established company. Our students learn how to recognize opportunity, generate ideas, validate innovative business models, gain buy in from others, bring new technologies to market and launch new ventures.
Mathematics and Economics
Students with strong quantitative interests are encouraged to consider the mathematics and economics program (MAEC) in the College of Arts and Sciences. Details of this program are provided in the Undergraduate Course Catalog and the Department of Mathematical Sciences.
For questions regarding the economics courses in this program, please contact Professor Elizabeth Bayley, Undergraduate Program Advisor for the MAEC students.
International Business
Undergraduate
The international business studies major focuses on in-depth study of a region of the world with heavy emphasis on advanced language skills and international studies to accompany a strong curriculum of business and international business courses. All International Business Studies majors must complete a fall or spring semester abroad studying in a region of the world consistent with their language of choice.
Graduate
Global business is expanding and creating a need for managers who have skills and knowledge to handle business problems and opportunities in the international arena. The M.S. in international business offers students a global/international orientation through a broad range of courses that develop a consciousness about the world's meta-economic, legal, political and cultural realities.
Certificate of Business Essentials
The certificate of business essentials is available on an application basis to students within the University who are non-business majors. It provides the student with an overview of basic economics, accounting, and the business fields are management, marketing, finance, and operations.